MACOMB COUNTY MORTGAGE LENDER – JULIE KRUMHOLZ
Julie Krumholz is your Macomb County Mortgage lender. Located in Clinton Twp, Michigan, Julie has been providing lending solutions for over 30 years now and enjoys seeing the face of a happy and excited customer at the closing table. For more information call: 586-416-5750 Ext: 2114
MACOMB COUNTY MORTGAGE LENDER – JULIE KRUMHOLZ
Julie Krumholz is your Macomb County Mortgage lender. Located in Clinton Twp, Michigan, Julie has been providing lending solutions for over 30 years now and enjoys seeing the face of a happy and excited customer at the closing table. For more information call: 586-416-5750
Ext: 2114
QUESTIONS ABOUT A HOME LOAN? CONTACT A MORTGAGE SPECIALIST.
Julie Krumholz, Sr. Loan Officer/Branch Manager NMLS #: 130833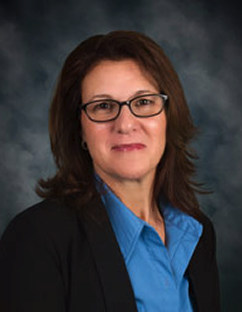 At First Independence Bank, our focus is on offering clients the best possible mortgage experience including the most competitive rates, excellent service and reputable loan products. Located in Macomb County, Michigan, First Independence Bank offers Conventional Loans, FHA Loans, VA Loans, MSHDA and Rural Development loans for both purchase and refinancing transactions. We also have a Portfolio Lending Product for those borrowers with special circumstances. We also offer financing for Non-Warrantable Condominiums developments.
With over 30 years in the mortgage industry, I bring a wealth of experience to my clients. I started in the banking business, transferred to the mortgage division and promptly discovered mortgage lending is where my passion lies. I've worked in underwriting, quality control, processing, closing and loan origination. My comprehensive background allows me to advise my clients with unusual expertise.
On a personal level, you will find me to be friendly, straightforward, honest and extremely dedicated to helping my clients. I communicate complex mortgage terms in simple, clear language.
If you are looking for a Mortgage expert in the Macomb County area that you can rely on call: (586) 416-5750 Ext: 2114
Accreditations/Experience
Over 30 years in the mortgage industry
Registered Loan Officer with the State of Michigan (NMLS #130833)
Licensed NMLS Loan Officer, effective 7/31/2010
Member Romeo, Washington, Bruce Chamber of Commerce
Member Sterling Heights Chamber of Commerce
Member Women's Council of Realtors
First Independence Bank opened its doors on May 11, 1970. We have served the banking needs of the Detroit Metropolitan area for over 47 years. Our culture focuses on friendly and personal service to individuals and businesses by providing innovative financial products while remaining committed to improving economic conditions within the diverse communities served. This business approach allows the bank to develop long-term partnerships with our customers. We're an equal opportunity employer with 81 full-time employees, 3 convenient branch locations and over $235 million in Total Assets as of December 31, 2016.
Mission Statement
This bank was established to serve the financial needs of our community, its businesses, and its citizens; no line of financial services is beyond our charter as long as we are serving the financial needs of businesses and families in our community. The bank's most important asset is its customers. Without customers, the bank is nothing. Our products and services are designed to meet the needs of customers, our hours are set to meet the needs of customers, and our employees are hired to meet the needs of customers. High quality customer service is the primary mission of this bank. The next most important asset of the bank is its employees. Without motivated, dedicated and responsible employees, it would be impossible for the bank to render high quality customer service. This bank is and will be a responsible employer dedicated to the well-being of its employees.
A second mission of this bank is to operate the bank in ways that maximize the positive aspects of bank employment. All bank employees will be treated with dignity and respect. Clearly, the bank is in the business to make a profit for its shareholders.
A third mission of this bank is to maximize its sustainable earnings. That is, we want to maximize the total earnings of the bank over the long term. This means that a mission for all of us is to operate the bank as efficiently as possible. Efficient operations and quality services are the two missions that will generate future profits sufficient to meet the expectations of the stockholders. This bank is a responsible citizen and a business leader of our community. The bank takes its citizenship duties seriously. We will not knowingly take actions that are adverse to the best interests of the community, its businesses (including those in economically challenged neighborhoods), or its families (including low to moderate income families). We will not make profits at the expense of our citizenship responsibilities.
LET'S GET STARTED
First Independence Bank is here help answer your questions. Since home loans can be complicated, I can help inform you of every aspect regarding the mortgage process. I look forward to hearing from you.
Julie Krumholz

First Independence Bank, Member of the FDIC. Equal Housing Lender. Some products may not be available in all states. Credit and collateral are subject to approval. This is not a commitment to lend. Programs, rates, terms and conditions are subject to change without notice. Terms and conditions apply. All rights reserved.