Are you looking to buy a home in the countryside surrounded by the beauties of nature? If your dream neighborhood consists of more meadows than metropolis, a USDA home loan might be just what you're looking for.
A USDA home loan, otherwise known as Rural Development Loan, is a zero down payment mortgage issued through the USDA Rural Development Guaranteed Housing Loan Program, by the United States Department of Agriculture.
Rural Development Single Family Housing Programs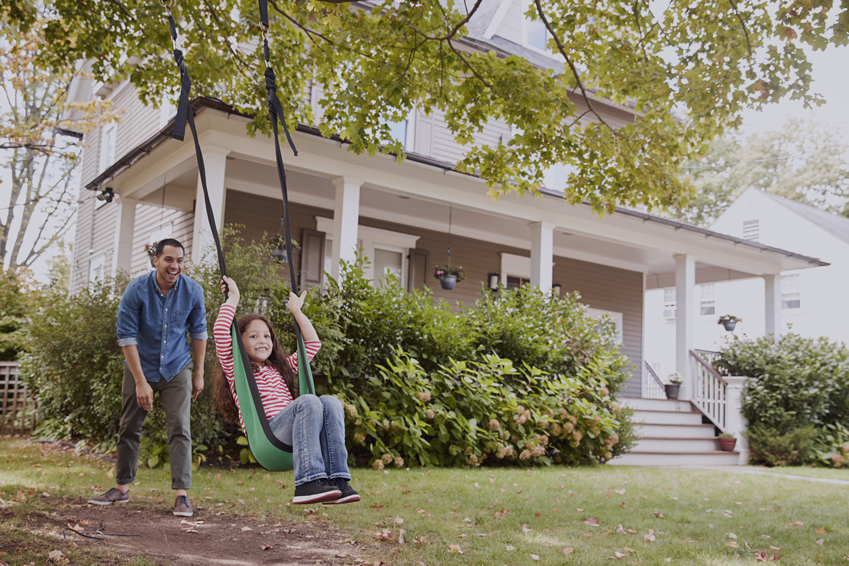 Home Loan Guarantee
Similar to other government backed loan programs such as FHA and VA Loans, USDA loans are insured by the US Department of Agriculture. Since this type of loan is backed by the federal government, lenders can assume less risk that the buyer will default on their loan. This gives borrowers with low to moderate income access to low interest rates and zero down payment options.
Borrowers will still be responsible for insurance premiums however the premium for USDA loans are currently less than FHA loans.
The Home Loan Guarantee program allows you to finance closing costs should the home appraisal be higher than the purchase price. Your loan amount can be equal to or less than the home's appraised value.
Home Improvement Loans and Grants
This program provides loans to very-low-income homeowners to repair or upgrade their existing home. Additionally, applicants 62 years or age or older may qualify for a grant that does not need to be repaid.
Requirements for a USDA Home Loan Guarantee
Borrower must fall within income limit

Borrower must intend on the property being their primary residence

Unlike MSHDA; not all borrowers are required to be on the mortgage application; but the household income is considered to ensure it meets the program guidelines.

U.S. citizenship (or permanent residency)

Favorable DTI (Debt to Income Ratio) and income must be sufficient to incur loan obligation

Minimum credit score of 640

Borrower cannot be suspended or debarred from any other federal programs
Requirements for Home Improvement Loans and Grants
Homeowner must occupy the house as their primary residence

U.S. citizenship (or permanent residency)

Homeowner must be unable to obtain a loan from other resources

Must have a family income below 50 percent of the area median income
LET'S GET STARTED
Superior National Bank is here help answer your questions. Since home loans can be complicated, I can help inform you of every aspect regarding the mortgage process. I look forward to hearing from you.
Julie Krumholz

Superior National Bank, Member of the FDIC. Equal Housing Lender. Some products may not be available in all states. Credit and collateral are subject to approval. This is not a commitment to lend. Programs, rates, terms and conditions are subject to change without notice. Terms and conditions apply. All rights reserved.