Main Street Bank provides tailored solutions to clients around the country at competitive pricing. We provide an extensive portfolio of turn-key products that now include non-warrantable condominiums.
Main Street Bank offers non-warrantable condominium property types:
New and existing condo projects with less than 50% of the units conveyed to primary residence of second home

All common elements, including common elements owned by the master association, do not need to be completed and may be subject to additional phasing or additions

Projects with commercial and/or retail mix up to 50%
Non-Warrantable Condos
Loan amounts up to $453,100

Loan-to-value (LTV) ratios up to 90%

Fixed-term Adjustable Rate Mortgages: 3/1, 5/1, 7/1 and 10/1 ARMs

Purchase & Rate/Term Refinances

Attached & Detached, Primary Residences (1 to 4-units) & Second Homes (1-unit)

Minimum credit score of 660, maximum debt-to-income ratio of 43%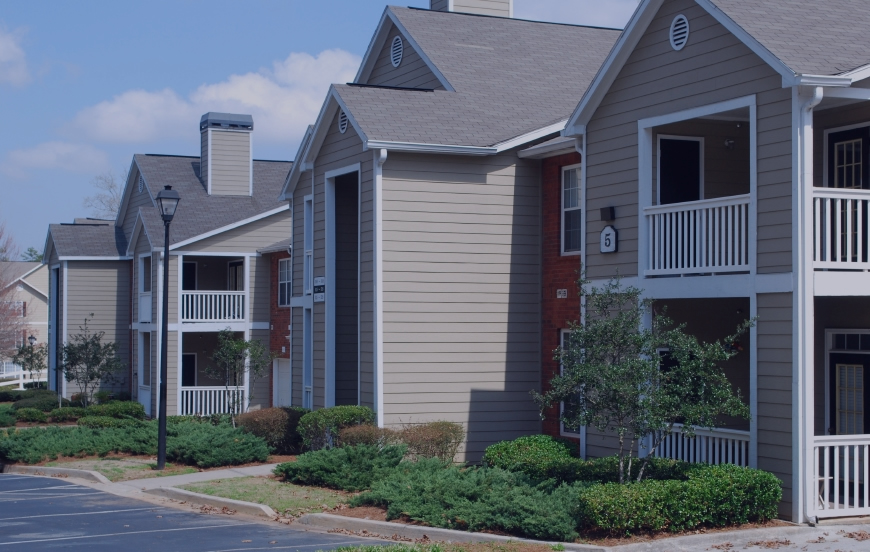 Main Street Bank is your hometown bank serving Detroit and its surrounding counties since 1970. We specialize in a lending product that is just right for you if you have had a Bankruptcy, Foreclosure, or Short Sale within the past 2 Years. Our Portfolio product might be right for you.
Primary Residence & 2nd Home Purchase and Rate/Term Refinance:
660 Credit Score ● Max 80% LTV/CLTV

680 Credit Score ● Max 80% LTV, Max 90% CLTV
Primary Residence Purchase or Rate/Term Refinance:
700 Credit Score ● Max 80% LTV/CLTV
Investment Property Cash‐Out Refinance:
680 Credit Score ● Max 60% LTV/CLTV
Credit Requirements:
Chapter 7 Bankruptcy‐2 years from date of discharge to date of application

Chapter 13 Bankruptcy‐discharged with a satisfactory payment history from date of filing

Short Sale or Foreclosures require 2 years from Sale to date of loan application

Student Loans‐whether deferred or in forbearance you must include a monthly payment in the borrower's recurring monthly debt obligation when qualifying the borrower
Primary Residence & 2nd Home Cash‐Out Refinance:
660 Credit Score ● Max 75% LTV/CLTV

680 Credit Score ● Max 75% LTV, Max 90% CLTV
Investment Property Purchase or Rate/Term Refinance:
680 Credit Out Refinance: Score ● Max 70% LTV/CLTV
Appraisals:
Transferred appraisal accepted with transfer letter

Final Certificate of Occupancy or Temporary Certificate of Occupancy with proof of bond accepted in lieu of final inspection for new construction
Rate/Term Refinance:
Existing 1st mortgage loans and any subordinate mortgage loans may be paid off and included in the new mortgage
Cash‐Out Refinance:
Payoff of land contract is allowed if land contract is seasoned 12 months with satisfactory pay history

100% Gift Funds allowed on Primary Residence

Single Family up to 4 units and Non‐Warrantable Condos allowed

Products 3/1, 5/1, 7/1, 10/1 & 10 Year Fixed
LET'S GET STARTED
Superior National Bank is here help answer your questions. Since home loans can be complicated, I can help inform you of every aspect regarding the mortgage process. I look forward to hearing from you.
Julie Krumholz

Superior National Bank, Member of the FDIC. Equal Housing Lender. Some products may not be available in all states. Credit and collateral are subject to approval. This is not a commitment to lend. Programs, rates, terms and conditions are subject to change without notice. Terms and conditions apply. All rights reserved.