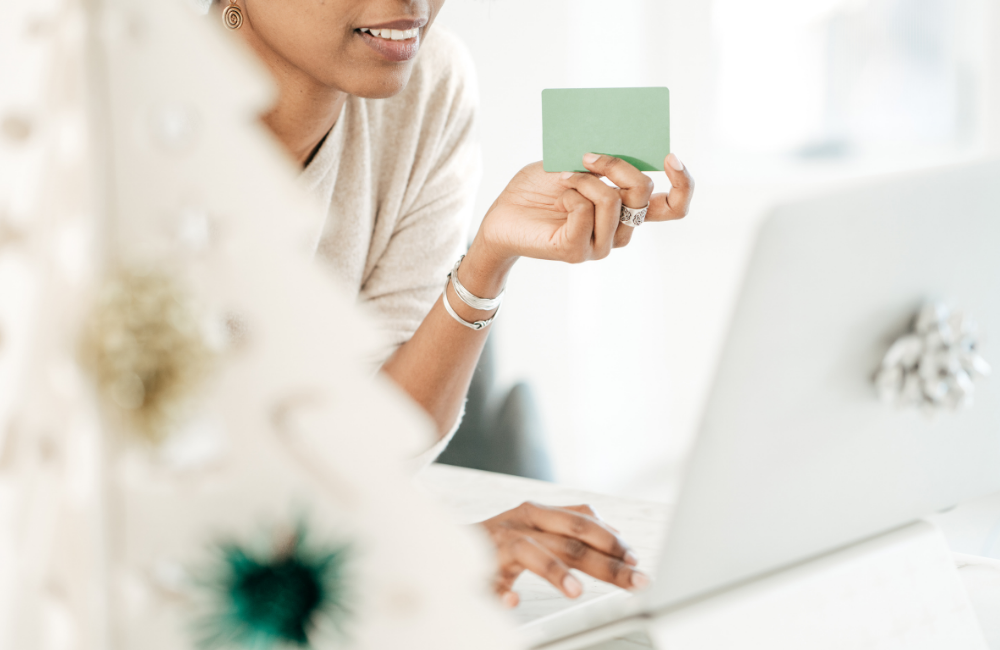 With the imminent arrival of Black Friday and Christmas just around the corner it's peak shopping time.  Lots of us will be shopping online for gifts and holiday essentials but did you also know it's also a prime time for scammers to capitalize on the increased online activity?
Here we share some commonly used scams and offer tips to avoid being unknowingly taken advantage of this holiday season.
Pay with Credit not Debit Cards if Possible
The Attorney General's Office recommends using one credit card to make all your online holiday purchases. Paying with a debit card draws the money directly from your bank account is does not offer protection against fraudulent transactions.
Check your credit card statements regularly and alert the company if you spot any suspicious transactions – you will be able to dispute the charge in this way, as opposed to when paying with a debit card.
Beware of Shipping Scams
It's important to get a tracking number for your online purchases so you can make sure they have been shipped and follow their progress towards your front door. However, a classic scam a surprising number of people fall for is the bogus delivery scheduling message. These texts or emails invite you to schedule delivery of your package and invite you to click on a link which requires you to input your personal information; anything from social security number to bank details. Obviously this is a long way from legit so make sure to stay on top of your real tracking information and never enter personal details in response to these messages.
Stay Vigilant
In general it's a good idea to engage in good cybersecurity practices, but especially at this time of year.  Don't click on any suspicious links or attachments in emails, on websites or social media, including DMs. You could unwittingly download malware onto your device in this way.
Be especially wary of companies asking you to update your password or account information – if you're unsure search the company's contact details and give them a call to check.
Know Who You're Buying From
Never enter your payment details into a website you're not certain of. Legitimate websites will have https in the URL bar, if they don't: Steer clear!
If you're purchasing something from a company for the very first time it's good to spend a few minutes doing your research to make sure they're trustworthy. Read their reviews, check their consumer rating and avoid sellers who act as authorized dealers or factory representatives of popular items without credentials to back it up, particularly in countries where there would be no such deals.
About Michigan Home Lender, Julie Krumholz
With 35 years of industry experience, Julie Krumholz has worked in nearly all aspects of mortgage banking.
Throughout the years she has worked in processing, closing and loan origination, underwriting, QC auditing and has even co-owned a mortgage brokerage firm.
If you are looking for an experienced Lender in Michigan, call Julie from Superior National Bank today at: 586-382-5482 and let her help you navigate through the loan process and answer any questions you may have.