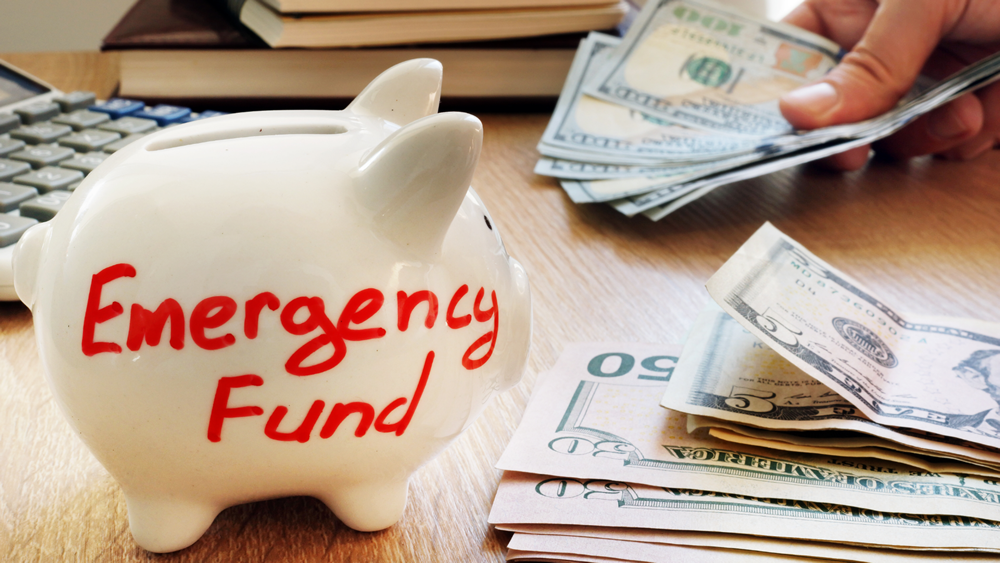 The last few months have caused some financial strain for several Michiganders. If you weren't able to work during the recent stay at home order, you may have dipped into your emergency fund, incurred credit card debt and now you're wondering how and when you will be able to set aside money for savings. But you can quickly add to your emergency fund with a little bit of work and determination. Here are 4 ways you can build up your emergency savings – fast.
Sell Items Online
This certainly doesn't mean to start selling all your belongings, but you can use sites such as Facebook Marketplace or hold a yard sale to sell items that you aren't using.  Do you rent a storage unit or have a basement full of boxes collecting dust? Clear out some space and save money at the same  time.
Here are some examples of what you could sell:
Clothing that you or your children no longer wear
Old toys your children have grown out of
Workout/sports equipment you no longer use
Small kitchen appliances and other housewares in good condition
Furniture
Media such as books, movies and video games
Revisit Auto Insurance Deductibles
If you are comfortable with lowering your deductible, you can easily add money to your emergency fund with a phone call to your insurance agent.
Your deductible will increase for a "just in case" situation, but with your emergency fund, you won't have any trouble paying extra for an auto repair if the even occurs. And if you don't have any repairs, that's more money in your pocket that you didn't spend on your monthly premium.
Spend Less at the Grocery Store
You've probably seen or at least heard of the extreme coupon shows where savvy shoppers get free groceries or even receive money back at checkout.
You don't have to put in nearly as much work to take advantage of some great deals.  The key is to be aware of sales cycles and buy items when they are at their lowest price. If you are paying attention to these sales cycles you may not even need to use coupons. Or if you have time to clip coupons, use them when items are already on sale for even more savings.
Consider Creative Ways for Extra Earnings
Another way to increase your savings is to increase your earnings. Don't have the time or desire to commit to a new part time job? No problem. There are several one time or temporary "gigs" you can do, and many of them don't even require you to leave the house. Here are some ideas to get you started.
Earn quick cash with online surveys
Get paid to shop with cashback shopping sites
Score a bonus with a new bank account
Babysit, house sit or pet sit
Offer tutoring to school age children and help working moms
About Julie Krumholz, Home Lender in Rochester, MI
Julie Krumholz is has been helping homebuyers in Rochester and throughout the state of Michigan for over 35 years and has several loan programs available for various incomes and financial situations. She brings a wealth of experience to her clients and nothing makes her happier than seeing the face of a happy and excited customer at the closing table.
Call Julie from Superior National Bank today at: 586-382-5482