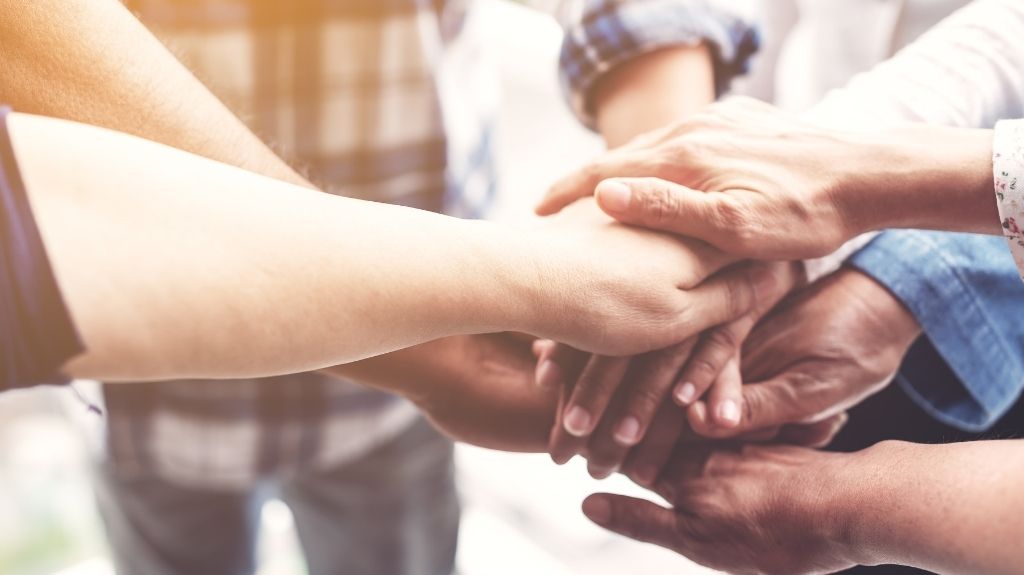 People are constantly searching for connections and a sense of community. That community may come from your local church, a group that enjoys the same hobbies, or even right next door. Some of the best connections come from those people in our local neighborhoods. Homeownership helps foster communities for a myriad of reasons that range from practical to downright enjoyable. Here are 4 reasons that homeownership and communities go hand in hand.
Homeownership helps create safer and more enjoyable communities.

Homeownership not only affects you but also helps shape the community around you. Property taxes often go towards the construction of schools, government social services, road repairs, parks, and police protection.

Homeownership and our communities go hand in hand because they provide the opportunity to make lifelong friendships.

As we get older, it can be difficult to make new friends. However, homeownership provides the opportunity to become friends with those who live in your neighborhood. Since most Americans live in their home for over 13 years, there's plenty of time to strengthen friendships with those around you.

Connecting with your community can provide a sense of security for homeowners.

There's something reassuring about knowing that others care about you enough to keep an eye out for you. Our neighbors are a great resource for providing a sense of security because a good neighbor can help keep an eye on your home while you're away, celebrate life's accomplishments with you, or simply bring a smile by caring about your well-being.

Communities can provide insight to new homeowners.

It's normal for first-time home buyers to have questions about homeownership and community resources. More often than not, our neighbors once had the same questions and can provide insight and resources to help. Whether you have questions about your city's bylaws or about where to find family-friendly local events, people in your community can be great resources.
Homeownership and Communities: How to Get Involved
Once you've signed the papers on your home and unpacked the boxes, you may find yourself looking around and wondering how to get involved in your community. There are plenty of ways to get involved, but here are just a few to get you started.
Visit your local library. Libraries in our communities often host family-friendly events that can open the door to community events. Local librarians are also experts in researching who can help you utilize resources to find other local outings to enjoy with your family.
Reach out to your homeowner's association (HOA). Many neighborhoods have homeowner's associations that host events like barbeques and neighborhood-wide garage sales. For questions about upcoming events, reaching out to your local HOA can be an invaluable resource.
Look for community groups on social media. One of the easiest ways to get connected in your community is to join a community group on social media. Whether that's a group on Facebook or an app like Next Door, there are certain to be plenty of opportunities to get involved in your local community!
About Real Estate All Star, Julie Krumholz
Julie Krumholz helps foster communities by helping to make the dream of homeownership a reality. With over 35 years of experience, Julie has experience that ranges from loan processing, closing, loan origination, underwriting, QC auditing and even co-owned a mortgage brokerage firm. In June, Julie was honored as one of Hour Detroit magazine's 2022 Real Estate All Stars!
Julie uses her wealth of knowledge to help first-time home buyers and experienced homebuyers alike. She helps match home buyers with the program that makes sense for them, including MSHDA Loans, FHA Loans and VA programs.