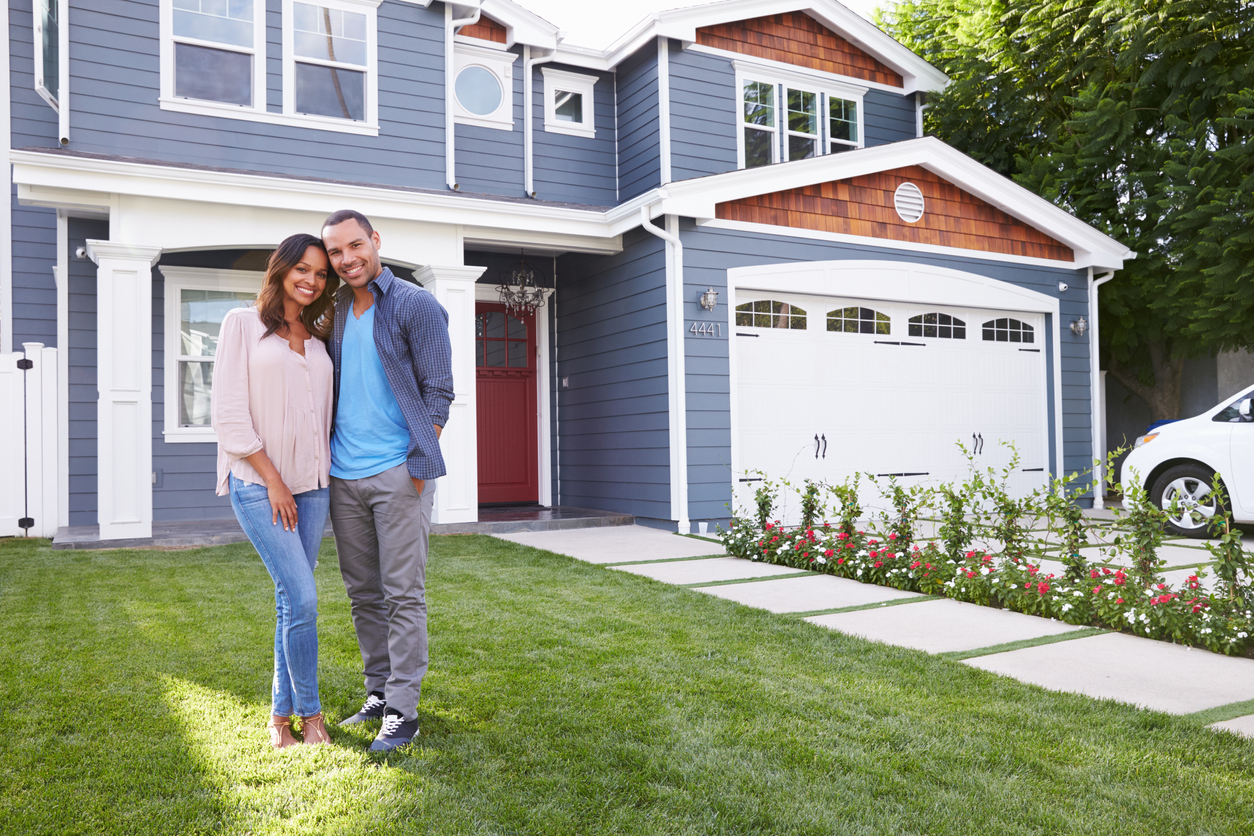 There's no doubt that the housing market is ultra-competitive right now.  Chances are that since you've been saving towards your dream home the goalposts have moved completely.  For first time buyers this can seem discouraging….but it doesn't have to be.
With a little creative thinking and market know-how, you can successfully get your foot in the real estate market, even in the harshest climate.
Consider Different Property Types
Your dream might be to find a 4-bedroom detached luxury home.  But a condo or duplex makes a great starter home.  They may not be your first choice, but often the price-tag is attractive enough to make the compromise worth it.
Remember it's called the real estate ladder for a reason – you're going to climb it step-by-step – so why not build up some equity now,  and accelerate up the ladder later on?
Expand Your Horizons
Property prices vary wildly from zip code to zip code.  Why not take advantage of this and seek out a bargain in a different area?
This doesn't necessarily need to be huge sacrifice either. With the rise in remote working, you could move to your dream home and not have to worry about the commute.  You could enjoy the perks of rural life for a considerably smaller price than city living.
Review Property Must-Haves
Review your list of property "must-haves" and be tough with yourself.  How long are you willing to delay homeownership if it means ticking every desire off your list? Consider if it's truly worth holding out or if you're actually being a little unrealistic.
Often, it's not easy to bridge the gap between what you want and what you can afford – either your budget, or your wish list has to change.  Re-evaluate what's really important to you and get very serious about what is absolutely essential and what's just nice-to-have.
Seek Advice from a Mortgage Professional
There are lots of sites out there that help you set goals and crunch numbers when it comes to affording a home. And if you've done your homework you may feel like you have a perfect grasp of your budget.  But without seeking professional advice from a lender or financial planner, you may be actually underestimating what's within reach.
No one will offer you better advice on how to achieve your dream of homeownership while staying within your means than a mortgage lender. If you haven't already, set up a consultation today and make sure you are pre-approved before looking for your new home.
About Michigan Lender, Julie Krumholz
Julie Krumholz is has been helping Michigan first time homebuyers for over 30 years and has several loan programs available for various incomes and financial situations. She brings a wealth of experience to her clients and nothing makes her happier than seeing the face of a happy and excited customer at the closing table.
If you are looking for a mortgage lender in Michigan, call Julie from Superior National Bank today at: 586-382-5482 and let her help you navigate through the loan process and answer any questions you may have.