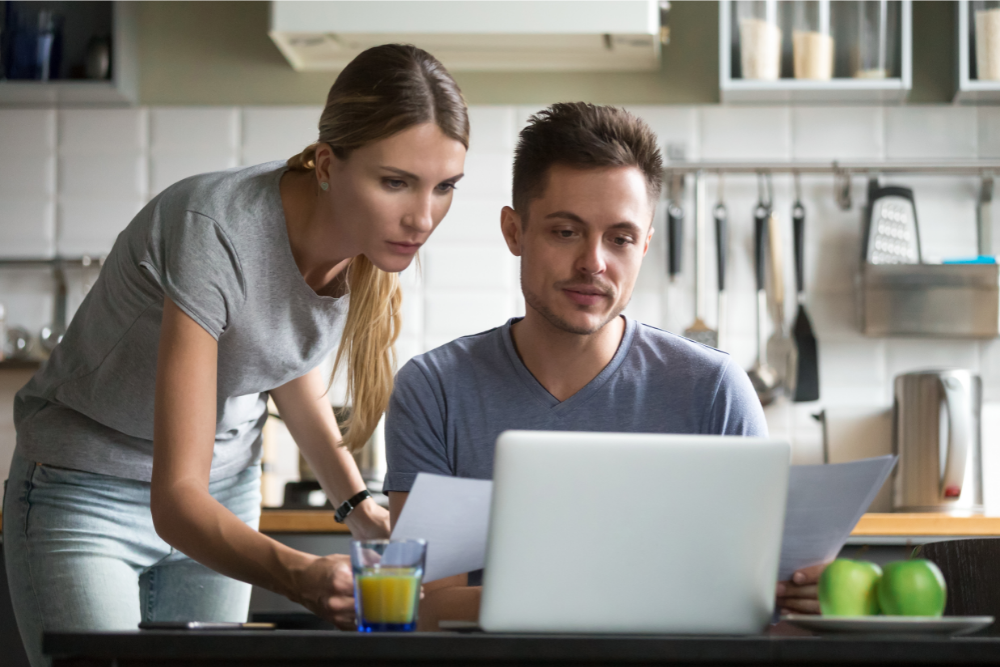 Is there a rule of thumb when it comes to choosing an affordable mortgage payment? Some people say not to spend more than 25%-28% of your income on housing. Others recommend taking your gross annual income and multiplying it two to three times to calculate your home's price range.
The best thing to do is to get pre-approved to know how much of a loan you will qualify for. But you will also need to figure out your unique financial goals and determine what you are comfortable with spending each month. Here are some tips to give you a general idea when putting together a budget.
3 Tips for Michigan First Time Homebuyers
Factor in the Future
When your lender pre-approves you for a given amount, they are accessing your current financial picture, but only you know what lifestyle you want to have moving forward.
Do you love traveling? Do you plan on having children or going back to school for an advanced degree?
The last thing you want to do is be "house poor", and this can happen regardless of your income if your mortgage payment does not align with your long-term financial objectives.  So if you plan to live in your new home for the next 5 years, come up with a 5 year or 10 year plan of things you would like to accomplish during that time.
Calculate Your Debt
As a rule, the lower your Debt to Income Ratio, the more you will be approved to borrow. The actual percentage required to qualify for a loan will vary among different loan products, but a Debt to Income Ratio at or lower than 43% is a good place to be.
Here's an example of how the 43% calculation works:
Let's say your gross annual income is $100,000.
Multiply $100,000 by 43% to get $43,000 in annual income.
Divide that $43,000 by 12 months which is $3,583.
All your monthly bills including your mortgage shouldn't exceed $3,583 per month.
Don't Forget Other Up-Front and Ongoing Costs
Your monthly payment and down payment are probably the first costs that come to mind when budgeting for a new home, but they aren't the only ones to consider. Make sure you set aside funds for closing costs, moving expenses, and any new furniture or appliance purchases.
Also, as a homeowner you will have additional expenses that you didn't have as a renter. This could be the cost to maintain your yard if you need to hire a landscaping service, or you may have a Homeowner's Association fee that covers costs of maintaining certain areas.
The key is to plan out every detail so you don't underestimate future expenses. Becoming a homeowner should make you feel safe and secure and this includes financially secure.
Keep Reading:
Lender in Oakland County Explains How to Plan for Your Future Home Now
How to Determine Your Debt-To-Income Ratio (DTI) and How to Improve it
Are You a Michigan First Time Home Buyer?
Julie Krumholz is has been helping Michigan first time homebuyers for over 30 years and has several loan programs available for various incomes and financial situations. She brings a wealth of experience to her clients and nothing makes her happier than seeing the face of a happy and excited customer at the closing table.
If you are looking for a mortgage lender in Michigan, call Julie from Superior National Bank today at: 586-382-5482 and let her help you navigate through the loan process and answer any questions you may have.