1. Egg Carton
This is a cost-effective and super-customizable way of getting into the Easter spirit.  Paint an old egg carton with bright colors and fill with treats.  You can use muffin liners or colorful shredded paper to keep the contents safe inside.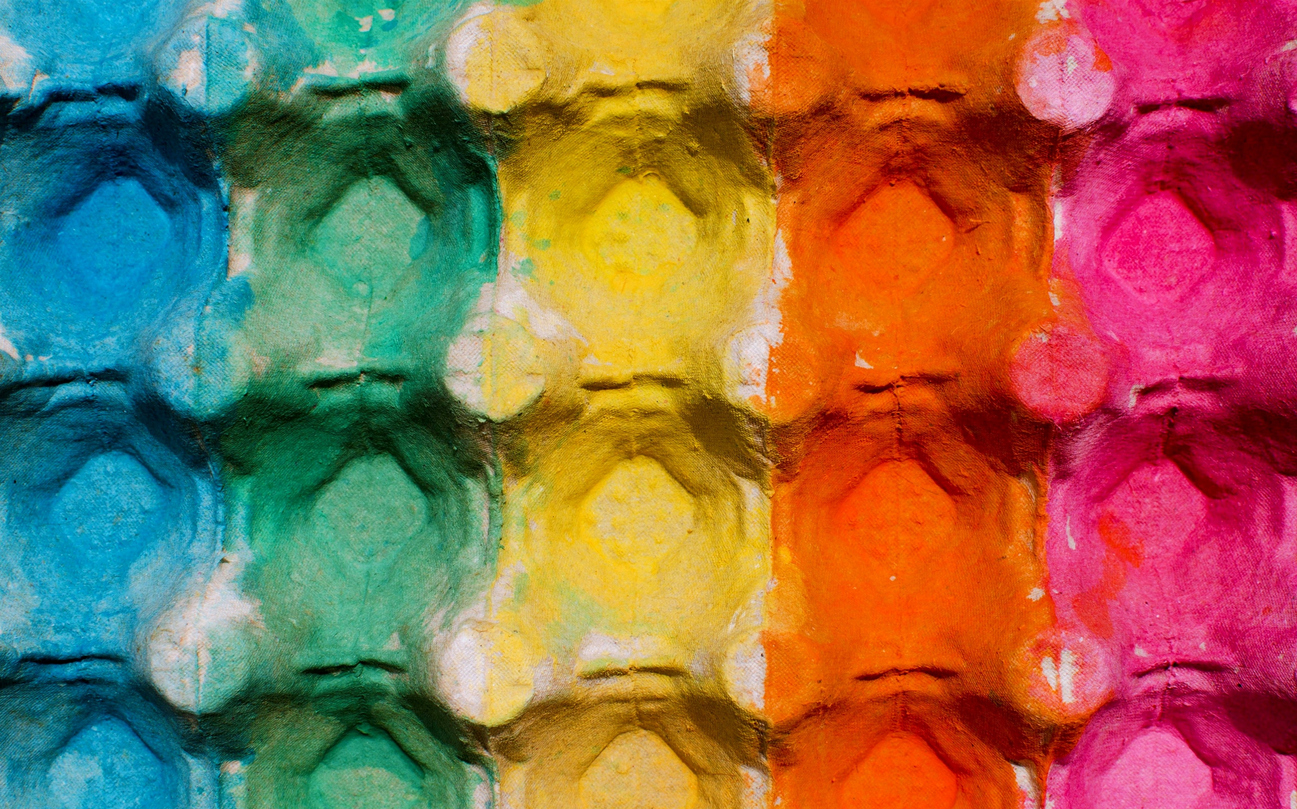 2. Woven Paper Basket
All you need for this eye-catching project is some sturdy craft paper or card.  Choose up to 3 shades and check out the tutorial here.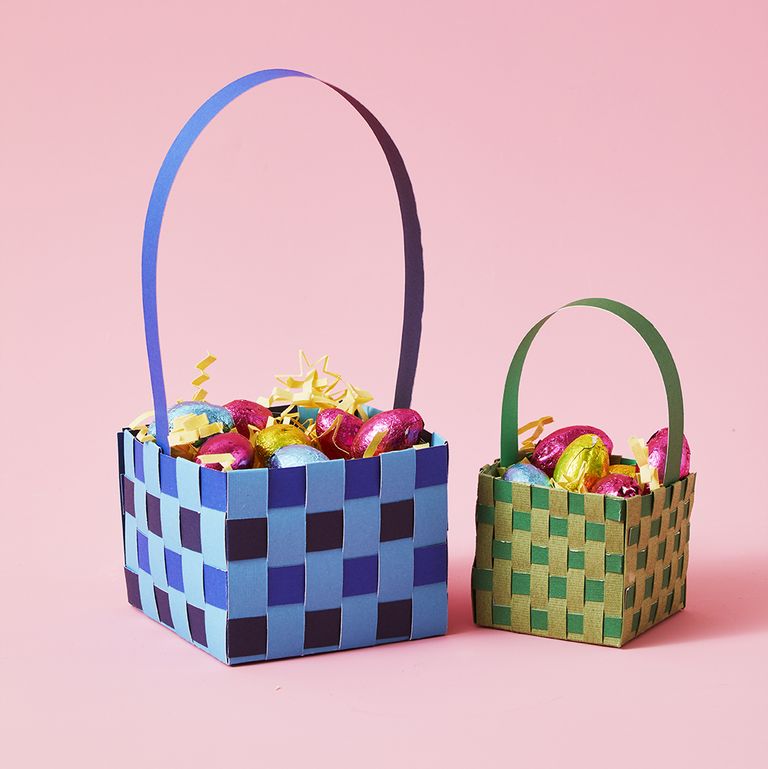 3. Rope Coil Basket
This basket is fun to make and can be used to decorate a space all year round. Simply choose or dye cotton cording in your preferred color and use a glue gun to wrap it around into a stylish basket to hold your easter treats.  Full tutorial here.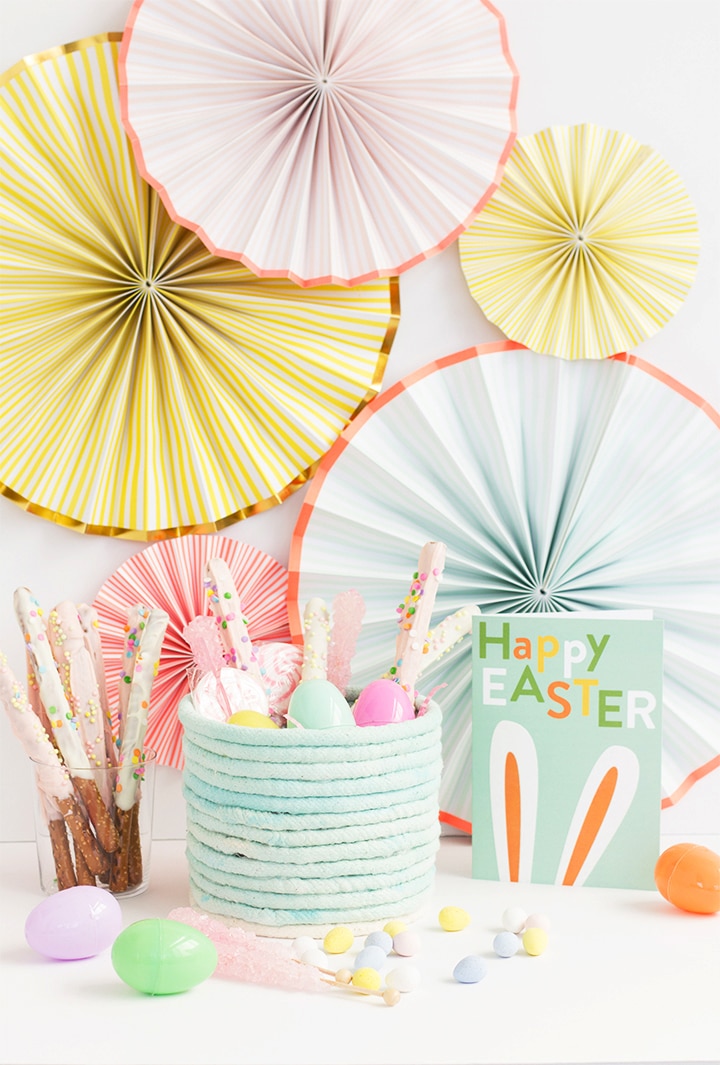 4. Mini Bunny Tote Bags
These adorable bunny bags can be made from scratch or by adapting an existing tote with some simple embroidery and bunny ears. For the full instructions click here.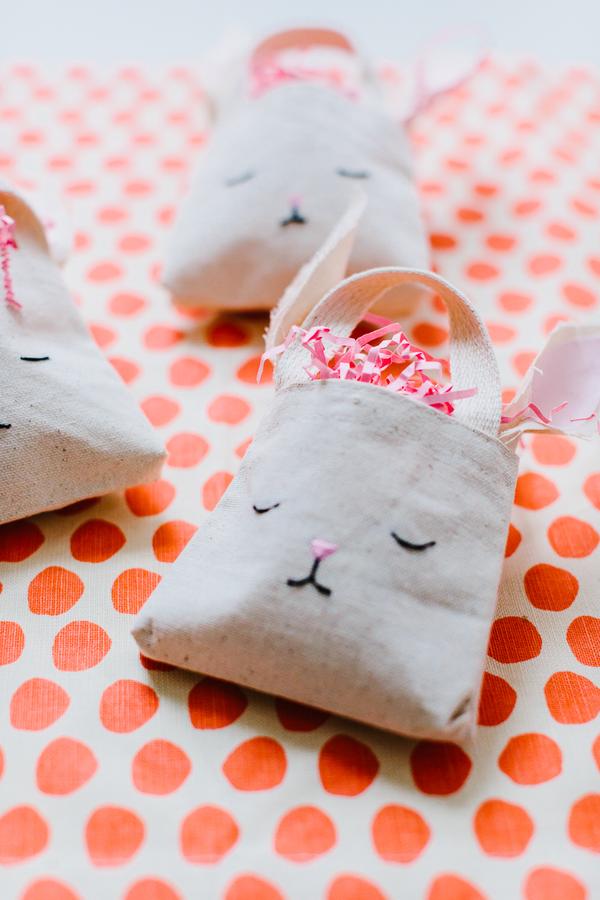 5. Mason Jar Basket
Super-cute and a great project to tackle with the kids; try decorating a mason jar with Easter accessories and fill to the brim with mini chocolate eggs.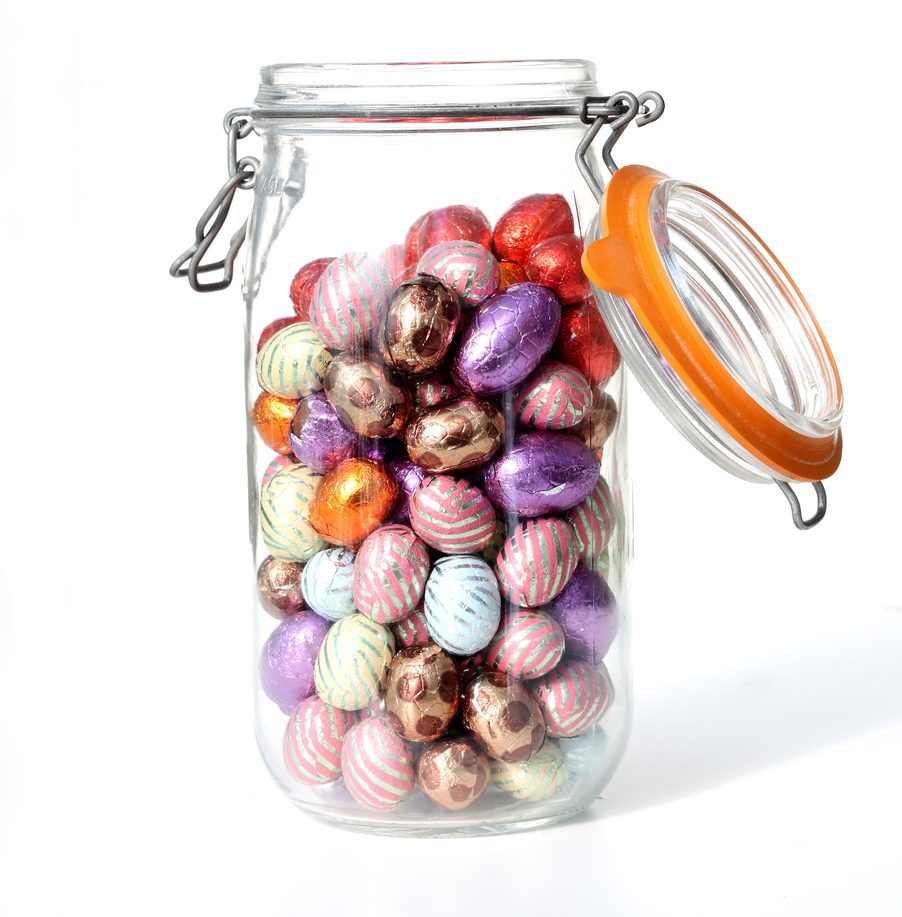 6. Floral Fun Basket
For a classy floral basket add silk flowers and a colored ribbon or two.  You'll need a glue gun for this ideally to secure the flowers and it looks great as a seasonal decorative piece in any room.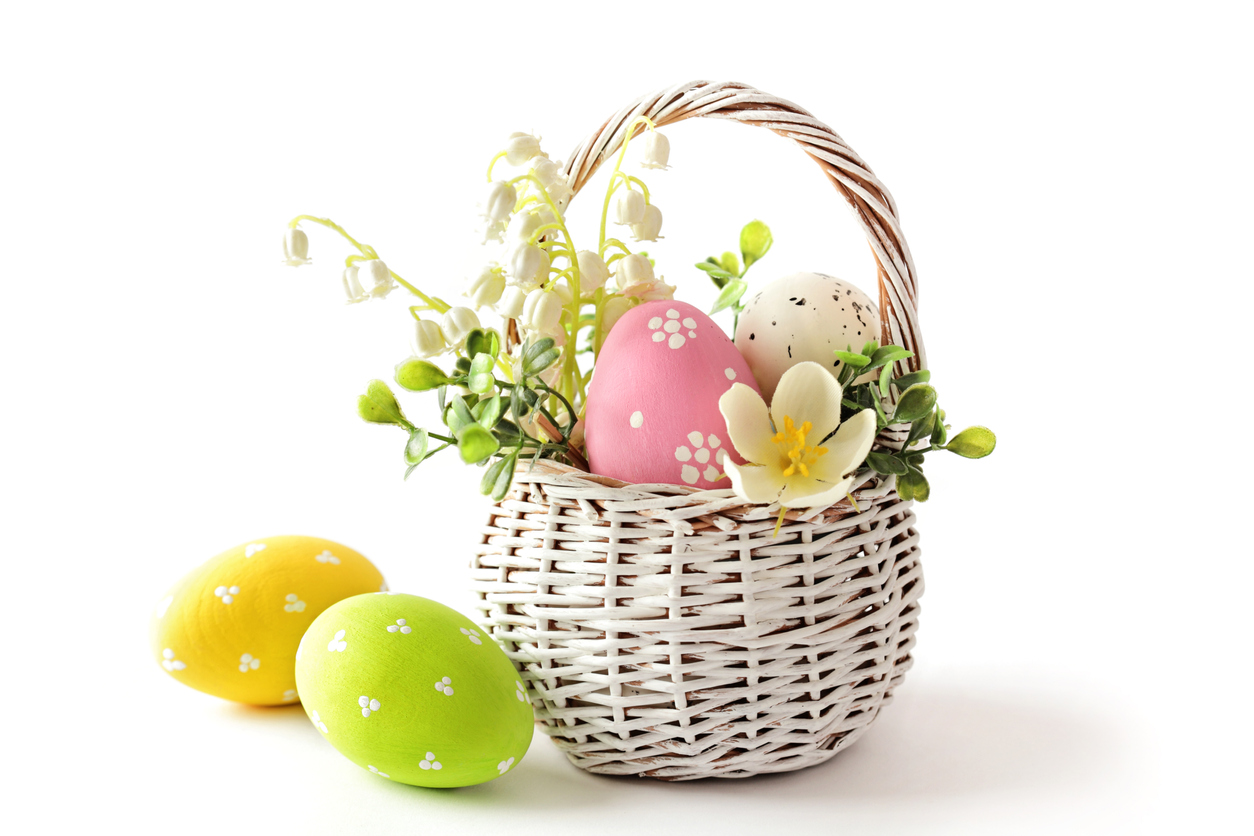 7. Fry Box Basket
Head online and order yourself some plain takeaway fry boxes – these are a great container for candies and chocolate.  They're so easy to decorate and personalize too!
See more photos and print Easter cutouts here.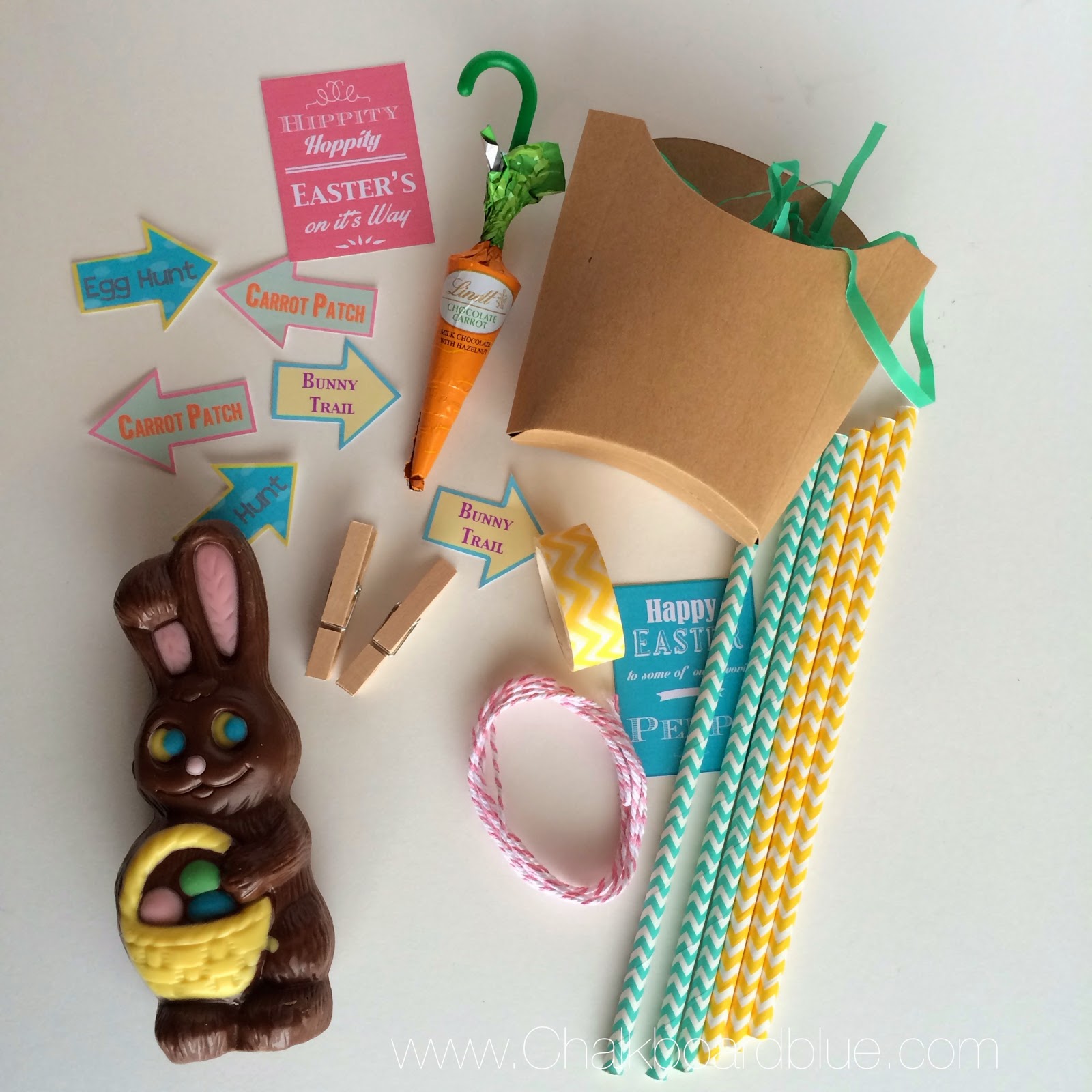 8. Card Carrot Boxes
These boxes are so simple but really effective.  Download your free template here and get started.
9. Rain Boot Basket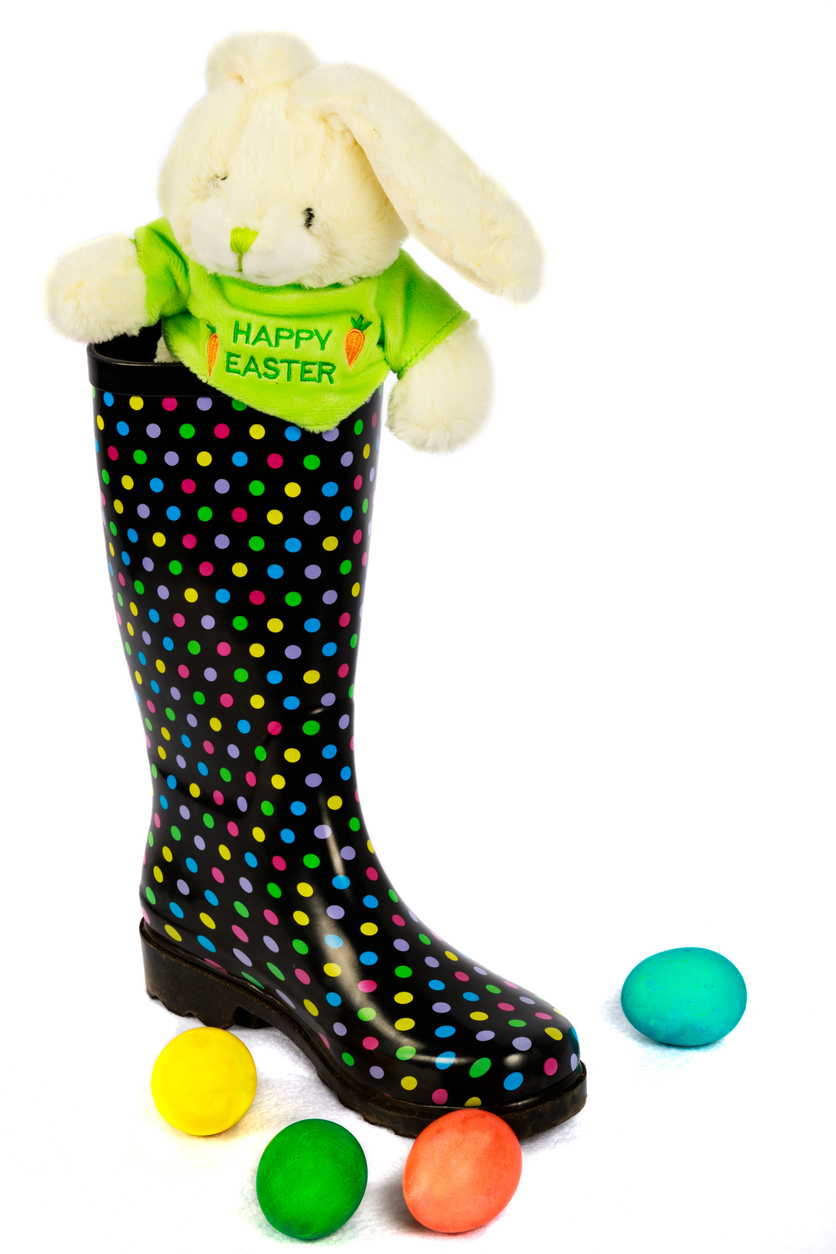 We love this unique Easter basket idea!  A great way to gift some sweet treats along with a practical pair of rain boots that can be used all year round.
10. Crocheted Chick Basket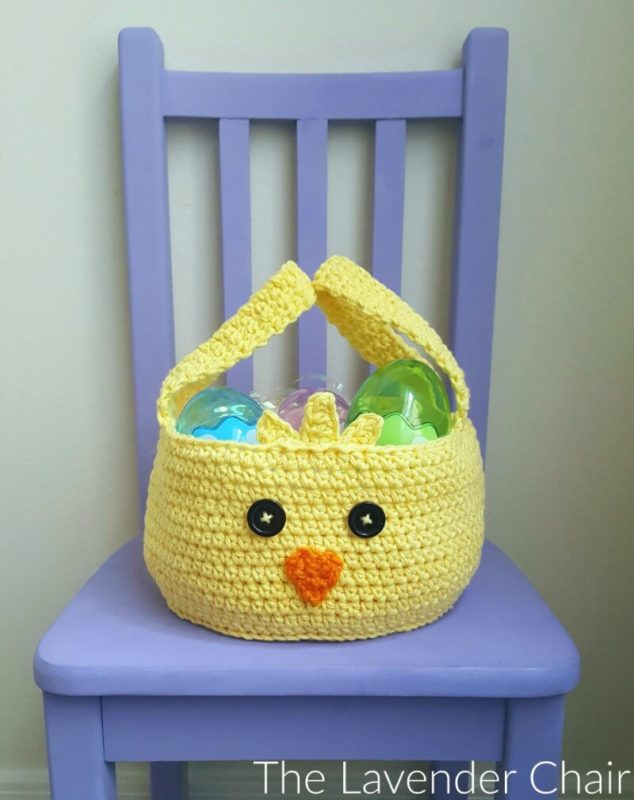 If you're handy with a crochet hook, or even looking to learn; this cute chick basket is a great project to try.  Follow this free pattern to get started.
Looking for more fun Easter Ideas?
Be sure to check out 8 Unique Easter Egg Ideas To Try With Your Kids This Year
About Michigan Mortgage Lender, Julie Krumholz
Julie Krumholz is has been helping homebuyers in Oakland County and throughout Michigan for over 30 years. On a personal level, you will find her to be friendly, straightforward, honest and extremely dedicated to helping her clients.
If you are looking for a Mortgage expert in Michigan that you can rely on call: 586-382-5482