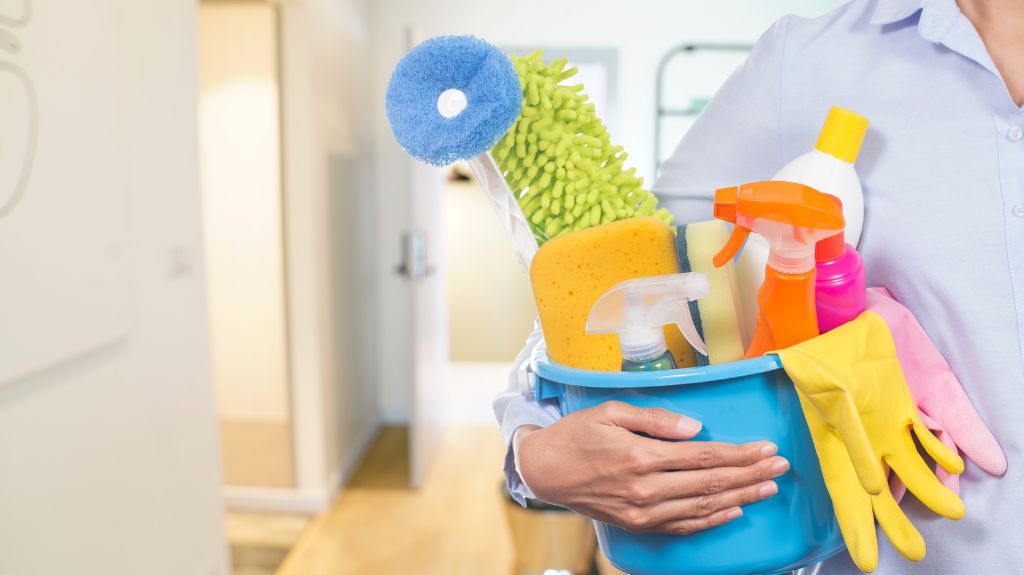 Whether you're moving into a new home or freshening up your current one, proper cleaning is essential for maintenance and creating a welcoming environment. When it comes to deep cleaning, many homeowners think they need to go out and buy expensive products or spend hours scrubbing. The truth is, that's not always the case.
6 Cleaning Hacks to Change How You View Cleaning
Deep cleaning your home doesn't have to be an expensive or time-consuming process. These 6 cleaning hacks for your home use everyday household items and provide convenient solutions for tough-to-clean spots.
DIY Magic Eraser
Are you tired of having to run out to buy more magic erasers to scrub difficult spots in your home? You can easily make your own and save money doing it. All you need is baking soda and a sponge. Sprinkle baking soda into your hand and tap the sponge into it. Next, gently scrub the scuff, grease, or fingerprint with your sponge. Once you've cleaned the area, simply wipe the area down with a damp cloth to remove the baking soda.
Simple Blind Cleaner
Horizontal or vertical blinds can attract dust and stuck-on dirt over time. To restore them, you don't need expensive cleaning agents. All you need is rubbing alcohol and a sock. For this simple blind cleaner, you'll put rubbing alcohol in a spray bottle and spray down the blinds. Make sure the slats are flat when spraying to ensure proper coverage. Then, grab a sock, turn it inside out, and stick your hand in to create a cleaning glove. Wipe down stuck-on dust and dirt with your "cleaning glove" and quickly restore your blinds.
Vinegar Shower Cleaner 
It's a normal part of life that showerheads get build-ups of hard water over time. While it's normal, it can affect the flow of water or the water pressure. To remove build-up from your shower head, pour some white vinegar into a large Ziplock bag, place the showerhead in the bag, and secure it with a rubber band. Leave the showerhead soaking overnight for the white vinegar to work its magic. The following day, run the shower and watch as the build-up easily clears from your showerhead. 
DIY Metal Scrubby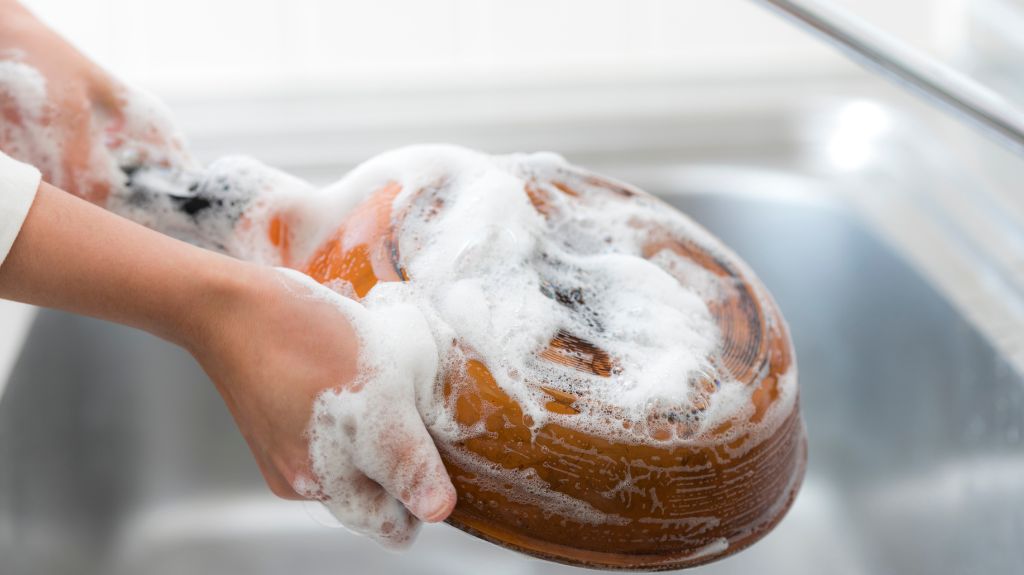 You can easily clean your cookware with household items you already have. Over time, pots and pans can build up grime that's hard to clean with a standard sponge. Instead of going out and buying a metal scrubby, make your own out of aluminum foil. Take aluminum foil, crunch it into a ball, and add dish soap and water. You can even use a piece you cooked dinner on to recycle it.
Post-It Note Detailing
Detail cleaning electronics can be difficult due to the tiny groves in keyboards, remotes, or gaming controllers. To get into those hard-to-reach places, all you need are post-it notes. Fold the post-it note and take the sharpest corner to scrape out any build-up. Focus on the areas where your electronics have tiny seams where debris can build up.
Baseboard Cleaner
Cleaning your baseboards doesn't have to be a complicated process. In fact, you can use dryer sheets to quickly grab any dust and get your baseboards in top shape. After you've used a dryer sheet for your laundry, instead of tossing it out, wipe your baseboards with it. Most of the coating will be gone from the dryer sheet, but it will still have enough charge to remove dust from your baseboards. 
About Real Estate All Star, Julie Krumholz
Looking for help with more than cleaning hacks? Julie Krumholz is an experienced mortgage lender whose been helping homeowners for over 35 years. She's experienced in nearly every facet of the mortgage industry, from processing, closing, loan origination, underwriting, QC auditing, and even co-owning a mortgage brokerage firm. In June, Julie was honored as one of Hour Detroit magazine's 2022 Real Estate All-Stars due to her passion and drive for helping homeowners.
Contact Julie at 586-382-5482 to find out how she can help you with your homeownership goals!