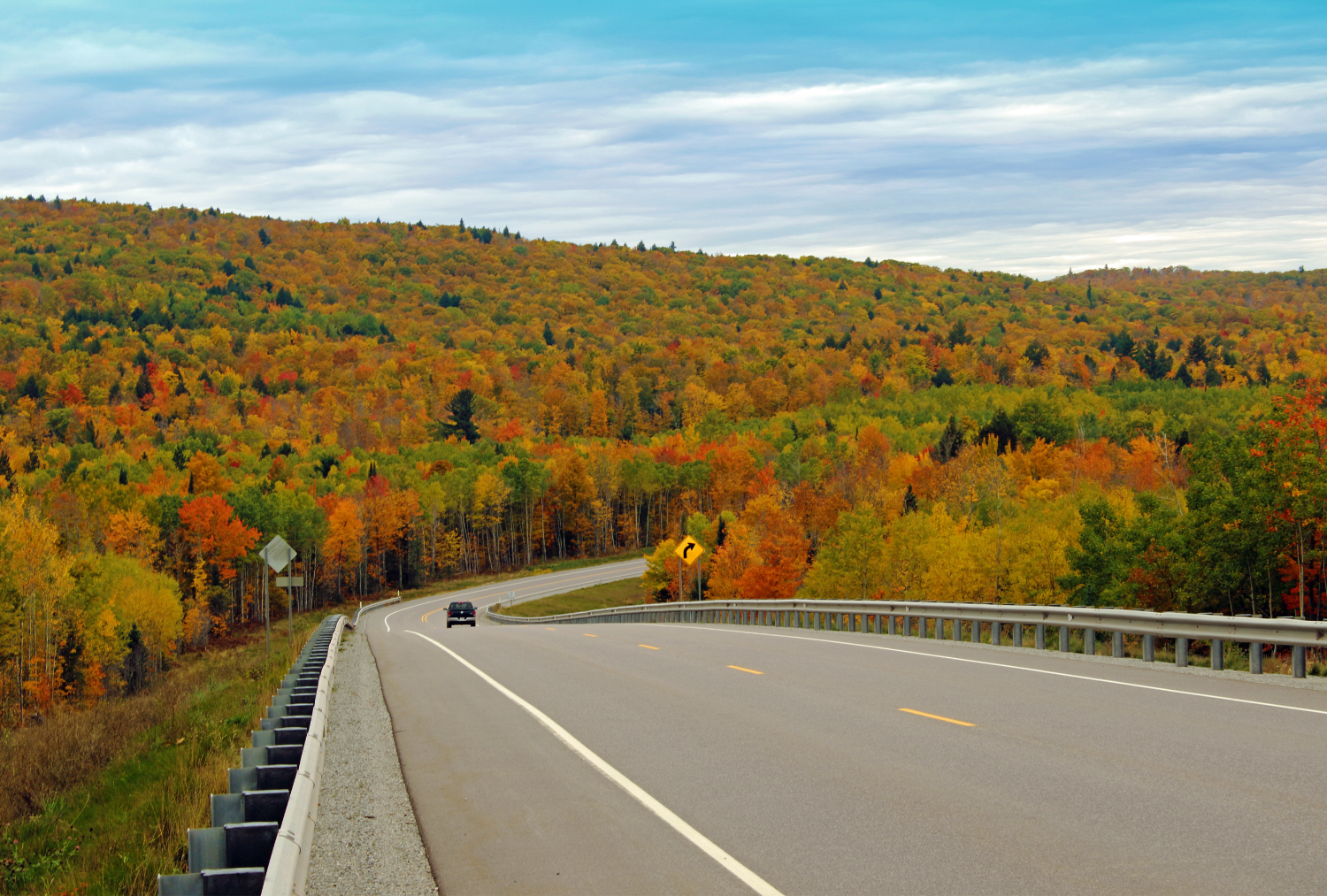 If there's one thing Michigan does better than any other state it's putting on a stunning Autumn display of color.  The Great Lakes State boasts beautiful vistas and when fall arrives things only get more magnificent. Here is just a small sample of scenic driving routes and beauty spots in our home state.
Grand Rapids – Grand Haven – South Haven – Kalamazoo
This tour is best enjoyed throughout October to be sure of seeing the fall colors at their peak.  Take in museums, visitor centers and state parks along the trail as well as gorgeous coastal scenery along Lake Michigan.  Fans of art should stop in cities Saugatuck and Douglas, dubbed Michigan's art coast where you will find a number of galleries and unique shops, as well as the scenery that inspires so many artists in this area.
Munising – Newberry – Grand Marais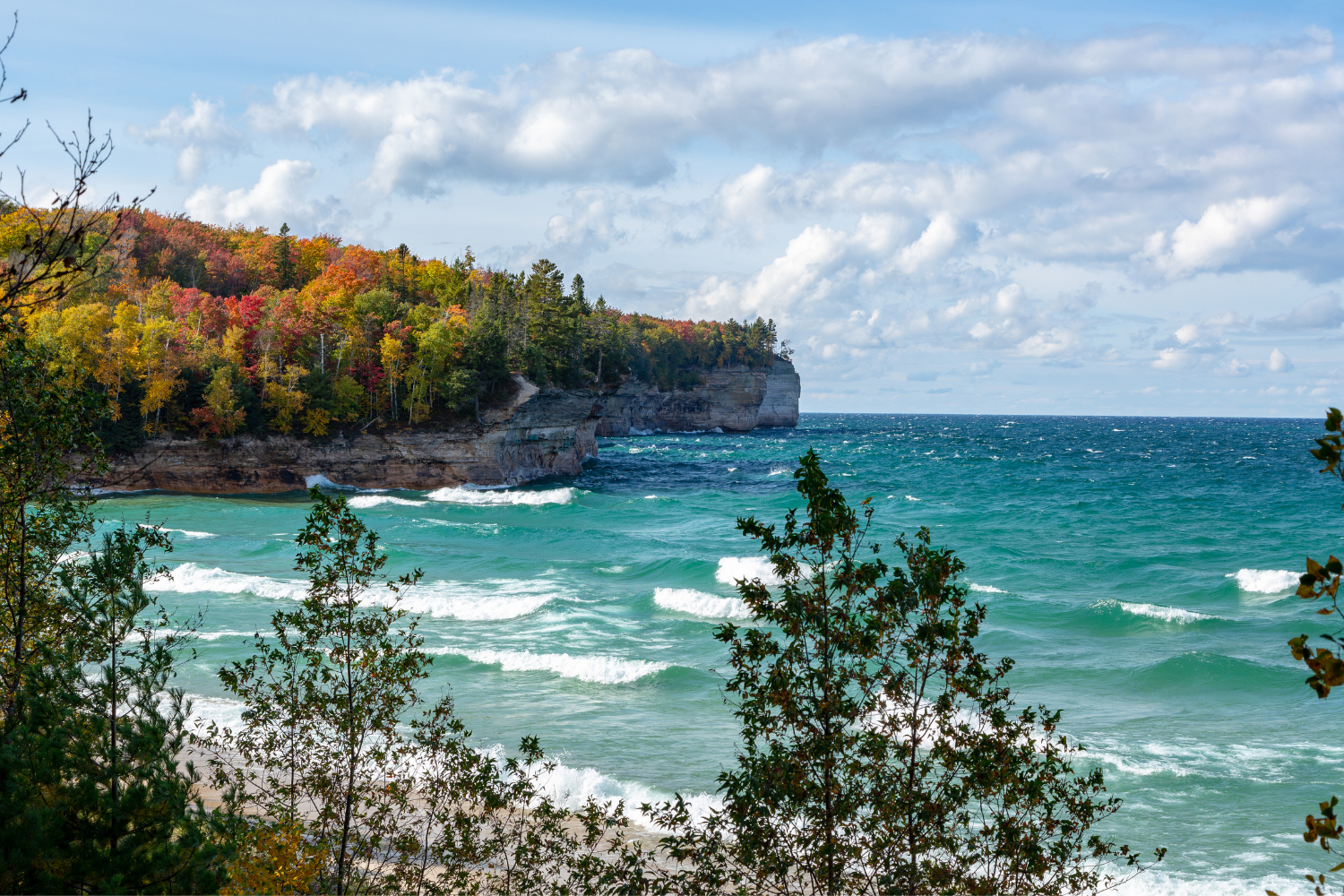 This drive hosts some of the most remote, yet accessible country in the Upper Peninsula.  The complete route is around 170 miles long and takes in several impressive waterfalls, a wildlife refuge, museums, Muskallonge State Park as well as the lakes and fall forests, of course.
Alpena – Gaylord – Mio
This route has a unique combination of city life and wild countryside.  Visit Alpena, the largest city in the Lower Peninsula for attractions such as the planetarium, museums, theatres or even a shipwreck tour.  Further down the trail you'll find opportunities to spot incredible wildlife in the peaceful forests.  In September the Elk on Pigeon River County State Forest are vocal and active so bring binoculars to spot them from the car.
Traverse City – Northport – Frankfort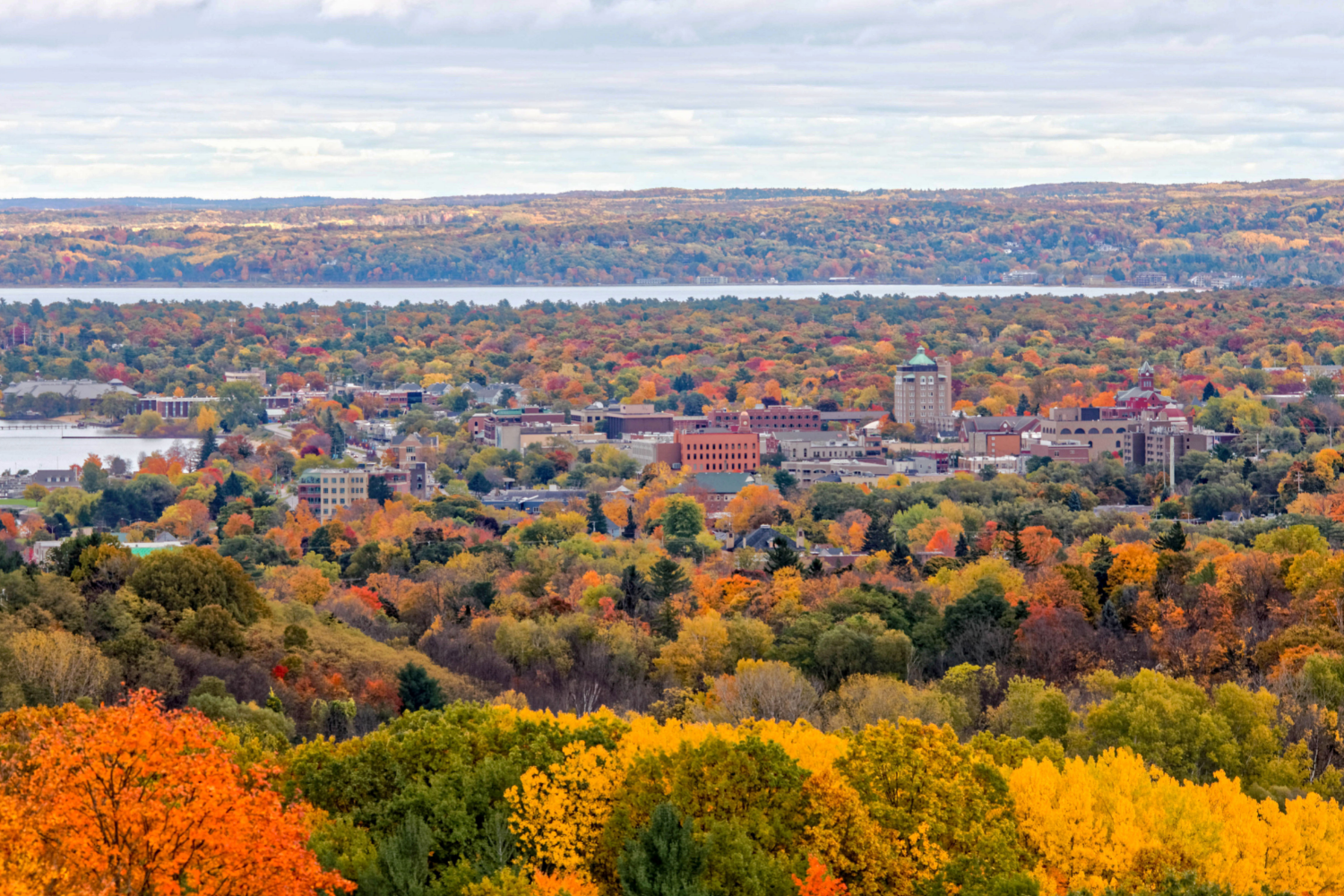 This is the route for wine afficionados or those looking to get back to nature.  Choose from one of 19 vineyards to visit where harvest of Chardonnays, Rieslings and Pinot Griogios will be in full swing.  This area of Michigan is also known as 'Land of Delight' and once you get here, it will be easy to see why.  This route takes you through enchanting ancient forest and glorious coastline dotted with quaint villages.
Detroit – Algonac – Lake Orion – Port Huron
The home of Motown sound is the starting point for this driving route which takes you from Detroit to Port Huron, through some incredible landscapes and towns with plenty of history.  Highlights include various cider mills, Mount Clemens, A ferry ride to Harsens Island wildlife area and several historic lighthouses.
Saint Ignace – Whitefish Point – Engadine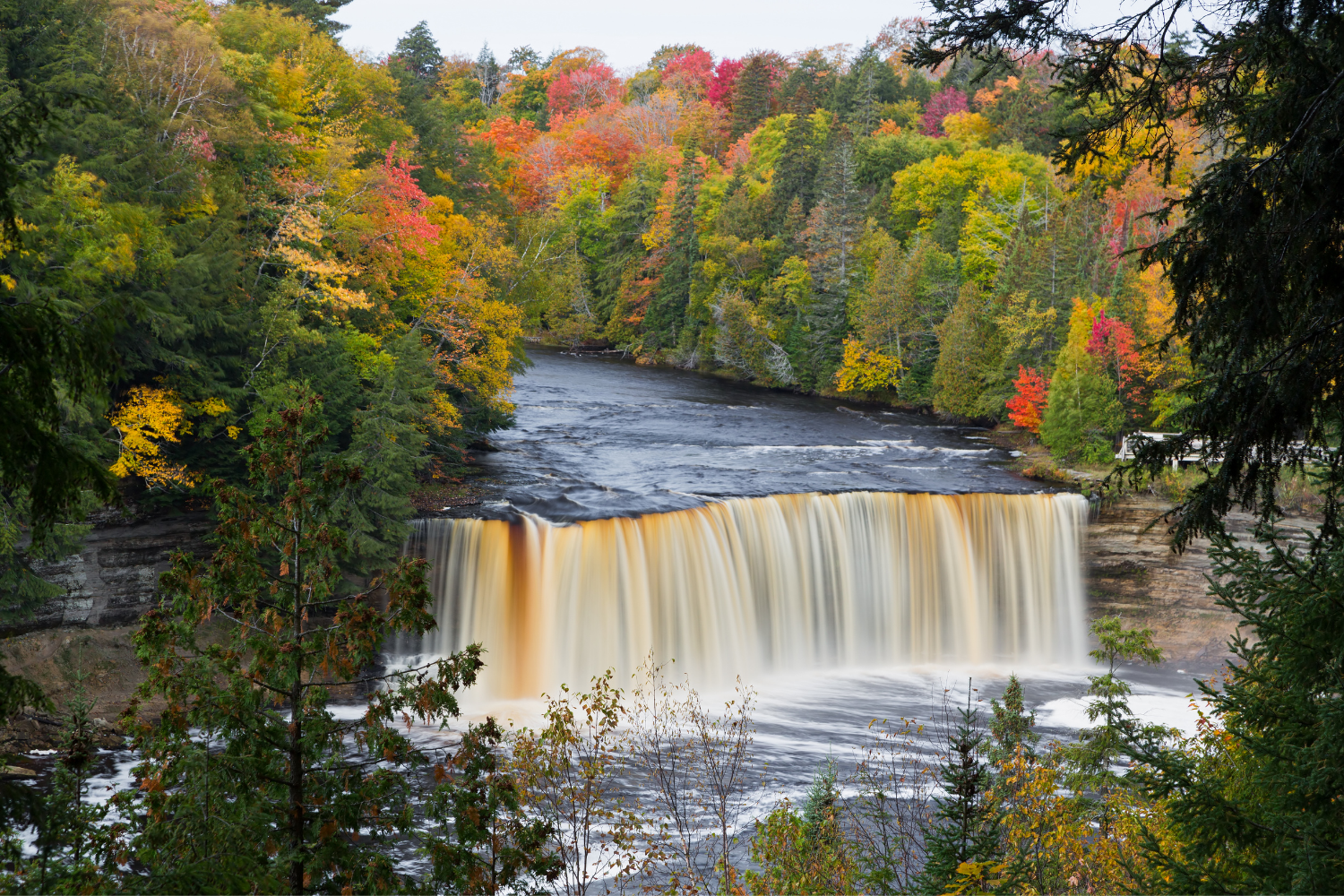 This tour is best taken mid-September to early October when the trees are putting on their most colorful display.  Highlights to visit include the Father Marquette National Memorial, Great Lakes Shipwreck Museum, Whitefish Point Light Station, Tahquamenon Falls State Park and Garlyn Zoological Park.
In Case You Missed It …
Michigander 2021 Pre-Winter Bucket List
About Michigan Mortgage Lender, Julie Krumholz
Julie Krumholz is has been helping homebuyers throughout Michigan for over 30 years. On a personal level, you will find her to be friendly, straightforward, honest and extremely dedicated to helping her clients.
If you are looking for a Mortgage expert in Michigan that you can rely on call: 586-382-5482