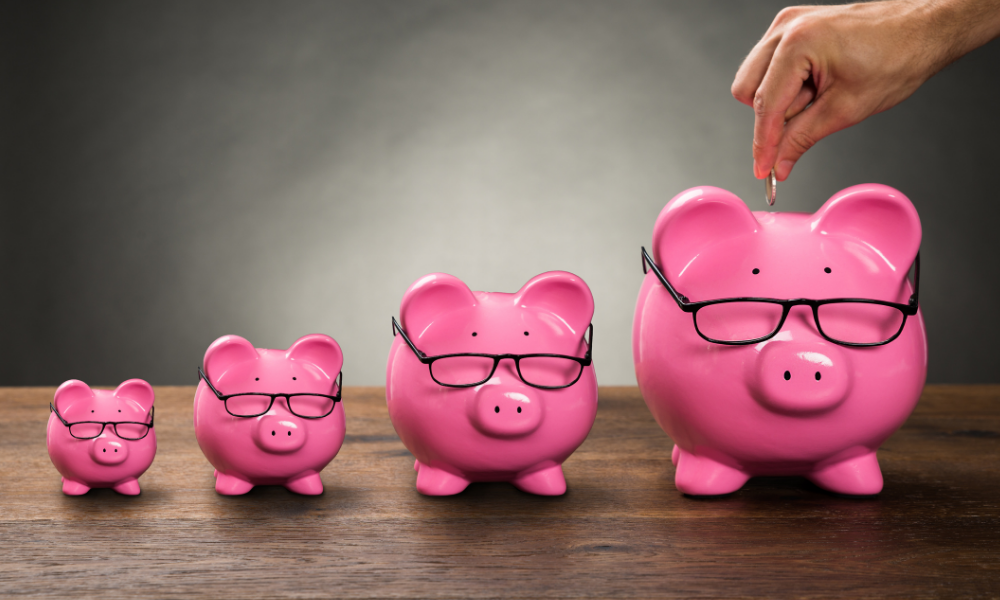 In simple terms inflation refers to a progressive increase in the cost of living caused by rising prices of goods and services.  So, what's the answer to riding out inflation and protecting our finances at the same time? One strategy is to invest in real estate, especially when mortgage rates are low, as they are now.
Invest in Property
Rising inflation pushes up the cost of almost everything, including rent and real estate.  But if you lock in a low fixed rate mortgage, investing your cash in property is a really smart move.
A house is an appreciating asset, meaning its value – especially in times of inflation – is likely to increase.  If you purchase or re-finance your property before or just as inflation increases (before interest rates have had a chance to catch up) you can fix the cost of your mortgage repayments, protecting you from one aspect of the rising cost of living. The average national rent price on the other hand, has increased 13% over the last year according to Redfin.
In addition this investment is likely to perform better for you than any savings account can.  Chief Economist at Zonda, Ali Wolf explains; "If you have cash and are expecting inflation, you want to think through where you can put your money so it does not lose value. Housing is commonly looked at as a good inflation hedge, especially with interest rates so low."
3 Ways Investing in Housing is Reliable in Rising Inflation
Lock in a lower cost of living. Right now, we're in the early stages of an inflation hike.  The bank's response to rising inflation is generally to raise interest rates, but it will take a while for them to get to this point.  At the moment interest rates are low making this a great time to lock into a fixed deal and ride out the predicted rise in interest.
No rising rents. Renters are often severely affected by inflation, with rental prices hikes likely.  Unless you have a rock-solid long-term contract with your landlord; a fixed mortgage is the only way to protect your housing costs.
Property values increase over time. While negative equity in an economic downturn is a fear of all homeowners, the reality is that over time property value increases. In the current climate, homeowners find that their asset is growing in value from year to year, and certainly as a long-term prospect, owning a house is one of the soundest investments you can make.
About Michigan Lender, Julie Krumholz
Julie Krumholz is has been helping Michigan homebuyers for over 30 years and has several loan programs available for various incomes and financial situations. She brings a wealth of experience to her clients and nothing makes her happier than seeing the face of a happy and excited customer at the closing table.
If you are looking for a mortgage lender in Michigan, call Julie from Superior National Bank today at: 586-382-5482 and let her help you navigate through the loan process and answer any questions you may have.