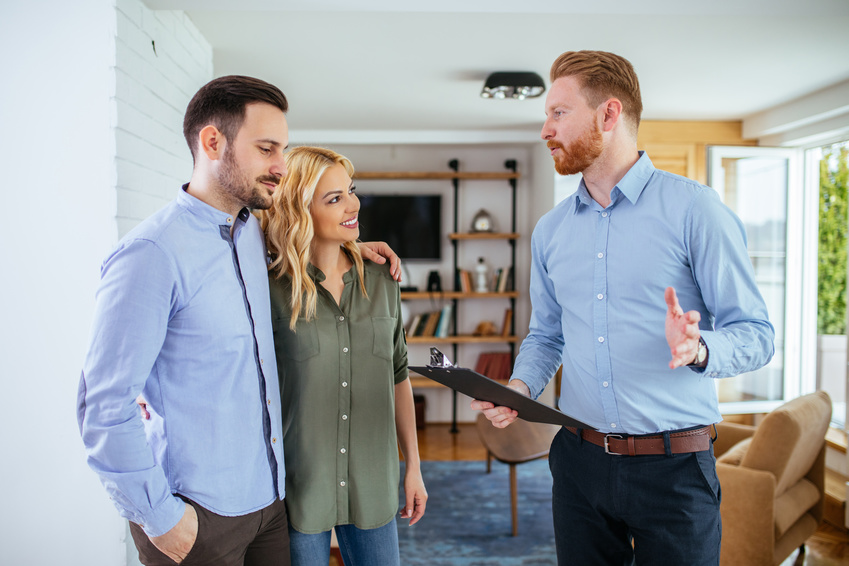 When you're shopping for a home, suddenly everyone is an expert. Those who have already been through the process think they know how it works. But not everyone has the same needs when it comes to housing.
The truth is, no one can truly give you sound advice on buying a house because the market is always changing. However, as a mortgage lender in Clinton, Twp., we can tell you the advice you should be wary of.
1. "A Fixer-upper is the Best Value"
We've all seen shows like Property Brothers or Fixer Upper. The concept is simple, buy a run-down house with a lot of potential and flip it for an insane profit. The idea of busting the tools out and putting them to the test even seems exciting and fun. I'll tell you this – it is not always fun.
If you really want to remodel a home, you have to be capable of doing everything yourself – in other words have real contracting experience. It's not easy and it takes time, which is often just as valuable as money. You can always pay an experienced contractor, but paying him as well as the mortgage may cost just as much as buying a house that was ready to begin with.
2. "You Can Get a Great Deal on Foreclosures and Short Sales
Inexperienced buyers beware, these "deals" can be way overpriced and there is no easy way to find out.
The problem is banks want to get as much money out of the property as anyone and will make you overpay if they can. You often won't know what you are paying for, especially with foreclosures sold at auction. These homes come as is, and you're not even allowed to go inside. Just like a fixer-upper, your repair work can turn out to be much more costly than buying a newer home in better condition.
3. "Try and Get the Worst House on the Block"
If you haven't heard this one, here is how it works. Step one, you buy a less than perfect looking home at a good price in a great neighborhood. Step two, the high value of the homes around you raises your own houses value. Step three, profit!
The problem is, do you really want to live in the worst house?
Although it's important to consider resale value, you don't need to turn your purchase into a brilliant real estate move. What's more important is that you find the house right for you. Neighborhoods will change, the structure of your house will not.
4. "You Have to Get a Neighborhood Expert"
What exactly is a neighborhood expert?
"It's kind of a fake term," says Schwartz. "Most cities aren't as divided as you think."
Chances are, working with one of these "experts" will do nothing more than narrow your search. When buying a home, variety is key. The number of choices can be stressful, but crucial to finding the best home within your budget.
Instead of a neighborhood-specific agent, look for agents who have had the most clients. They will know the ins and outs of the entire area. Even if you are sold on a neighborhood, they will most likely be able to show you similar places with a better market.
5. "Cost Per Square Foot is the Perfect Value Comparison"
Not so fast. Yes, checking the price per square foot is an important tool in determining the size and value of a home, but the practice can mislead people.
Instead, consider it with the other factors. Price per square foot only measures the interior of the home, ignoring garages, acreage and even unfinished basements. Plus, you can have all the space you want, but if you don't have enough bedrooms or bathrooms for your family it's all null and void.
Consult With an Experienced Clinton Twp. Mortgage Lender for Advice You Can Trust
Buying a new home can be stressful and you will often hear many pieces of advice from friends and family. The good news is, you don't have to be an expert! Julie Krumholz is a Clinton Twp. mortgage lender with vast experience in the mortgage industry and is ready to answer any questions you may have and find the home that's right for you and your family. Contact Julie from Main Street Bank today at: 586-382-5482.
Looking for more home buyer advice? Be sure to read our article:
4 Myths Keeping You From Home Ownership: How a Michigan FHA Loan Can Help