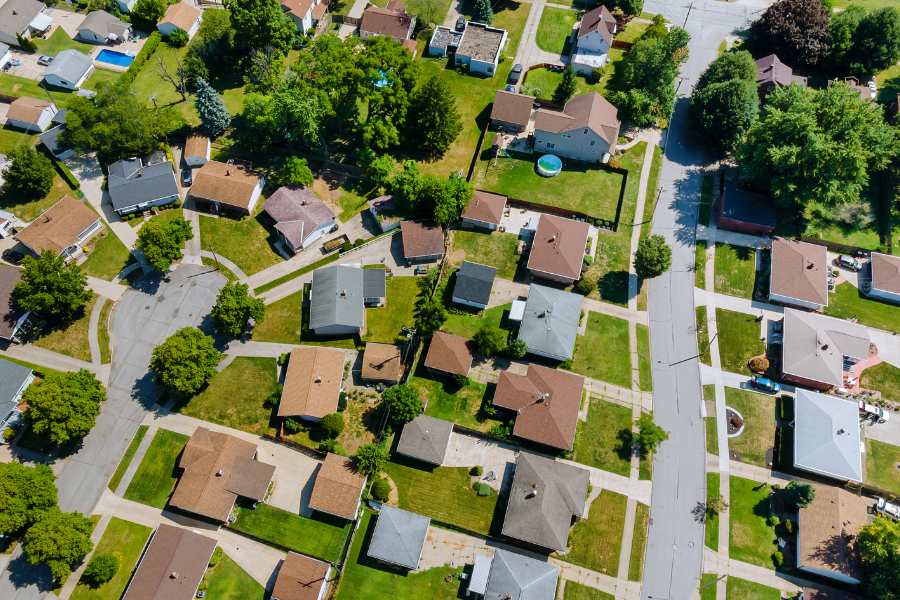 One of the first questions new home buyers have is, will they be able to find a home they can afford? It's easy to see that home prices are substantially higher than they had been in previous years, which may be concerning for those looking to purchase their first home.
However, if you've been watching the housing market and wondering when the right time to buy is, CoreLogic has some good news.  According to CoreLogic, the growth in home prices will slow in 2022.
What Caused the Previous Rise in Home Prices?
Prior to 2020, there already was a high demand for homes due to a shortage of houses to satisfy the growing number of millennials entering the housing market.  When COVID struck, record-low mortgage rates and shortages of building materials for new construction made finding a home even more difficult. The S&P CoreLogic Case-Shiller Index noted that between December 2020 and December 2021, home prices in the US increased by 18.8%.  That increase is more than the nation's previous annual growth rate by 4.2%.
What We Can Expect in 2022
CoreLogic has predicted that the growth in home prices will decelerate this year. Frank Nothaft, the chief economist for CoreLogic stated,
"Much of what we've seen in the run-up of home prices over the last year has been the result of a perfect storm of supply and demand pressures. As we move further into 2022, economic factors—such as new home building and a rise in mortgage rates—are in motion to help relieve some of this pressure and steadily temper the rapid home price acceleration seen in 2021."
The S&P CoreLogic Case-Shiller Index shows that the US home price growth should slow from the 18.8% increase to only a 3.5% increase by December of 2022, which may provide relief for potential homebuyers looking to enter the housing market.
Other Opinions
Not everyone agrees that home price growth will slow this year.  Zillow is predicting that the home price growth will accelerate throughout 2022 due to a continued shortage of homes on the market.
Even with mortgage rates slowly rising, the inventory levels of homes in the US are still below what they were prior to the pandemic. This low inventory is why Zillow is predicting an acceleration of home price growth rather than deceleration.
What This Means for You
At the end of the day, the housing market is still competitive.  Monitoring the home price growth is a good way to gauge the cost of potential homes on the market, but it's still important to be assertive as a potential homebuyer.  Your mortgage lender can help you understand what you may be able to qualify for or ways to edge your way ahead of the competition in a tight housing market.
About Michigan Lender, Julie Krumholz
Julie Krumholz has been helping Michigan homebuyers for over 30 years and has several loan programs available for various incomes and financial situations. She brings a wealth of experience to her clients and nothing makes her happier than seeing the face of a happy and excited customer at the closing table.
If you are looking for a mortgage lender in Michigan, call Julie from Superior National Bank today at: 586-382-5482 and let her help you navigate through the loan process and answer any questions you may have.