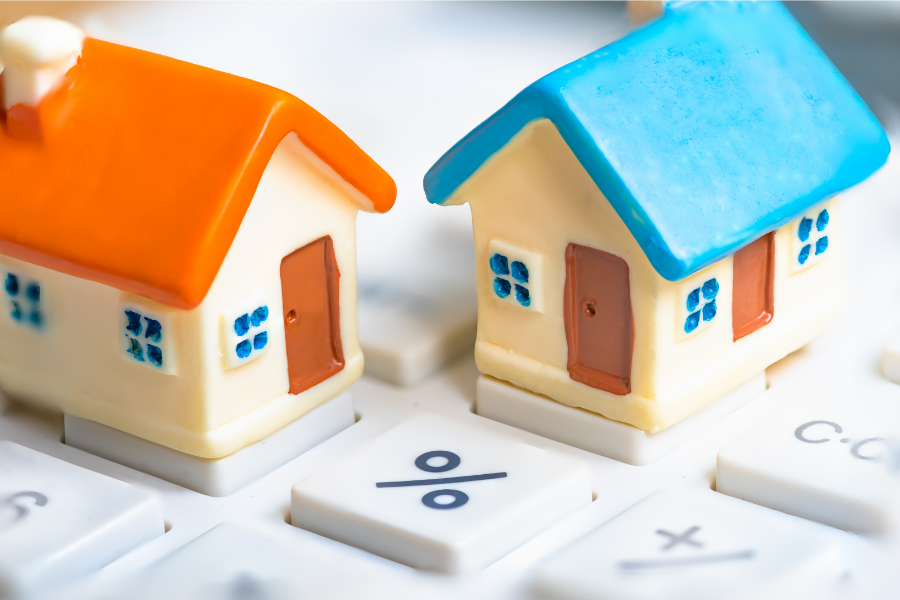 One of the first things that people tend to consider when refinancing or purchasing a home is what the current rates are.  After all, mortgage rates may affect whether you can comfortably pay your mortgage or if you're strapped for cash.
Since the start of 2022, rates have begun to inch up from two years of record lows. Even with the uptick, rates are still lower than they were 15 years ago, and you may still be able to save money on your mortgage costs.
What Causes Mortgage Rates to Change?
The housing demand, inflation, the overall economy, and actions taken by the Federal Reserve can all play a role in what mortgage rates are.
A major factor in the rise of rates in 2022 can be attributed to the Federal Reserve deciding to cut back on bond purchases, which in turn can increase rates.  That coupled with inflation and economic changes from the pandemic has contributed to the recent rise of rates from their record lows.
What You Can Do to Get the Best Rate?
When shopping rates, it's a good idea to understand what affects your personalized rate.  Your credit score, debt-to-income ratio, down payment, and loan-to-value ratio play a part in your mortgage rate. For example, putting aside money for a larger down payment can result in lowering your loan-to-value ratio and help you lock in a lower mortgage rate.
Let's Talk Loan Term
Your loan term, or payment schedule, determines how long it takes you to pay off your mortgage and can impact what your monthly mortgage payments are.  Two of the most popular loan terms are 30-year and 15-year.
Having your mortgage payments spread over 30 years can help keep your monthly payment manageable.  15-year loan terms allow you to pay off your home sooner and eliminate some extra interest.  An Oakland County home lender can work together with you to determine what loan term makes sense for you.
Contact Oakland County Home Lender, Julie Krumholz
Do you have questions about the real estate market or looking to get pre-approved? Even with the slight uptick of rates, you still may be able to save money on your mortgage costs.
Julie Krumholz is has been helping Michigan homebuyers for over 35 years and has several loan programs available for various incomes and financial situations. If you are looking for a home lender in Oakland County or anywhere throughout Michigan, call Julie from Superior National Bank today at: 586-382-5482 and let her help you navigate through the loan process and answer any questions you may have.