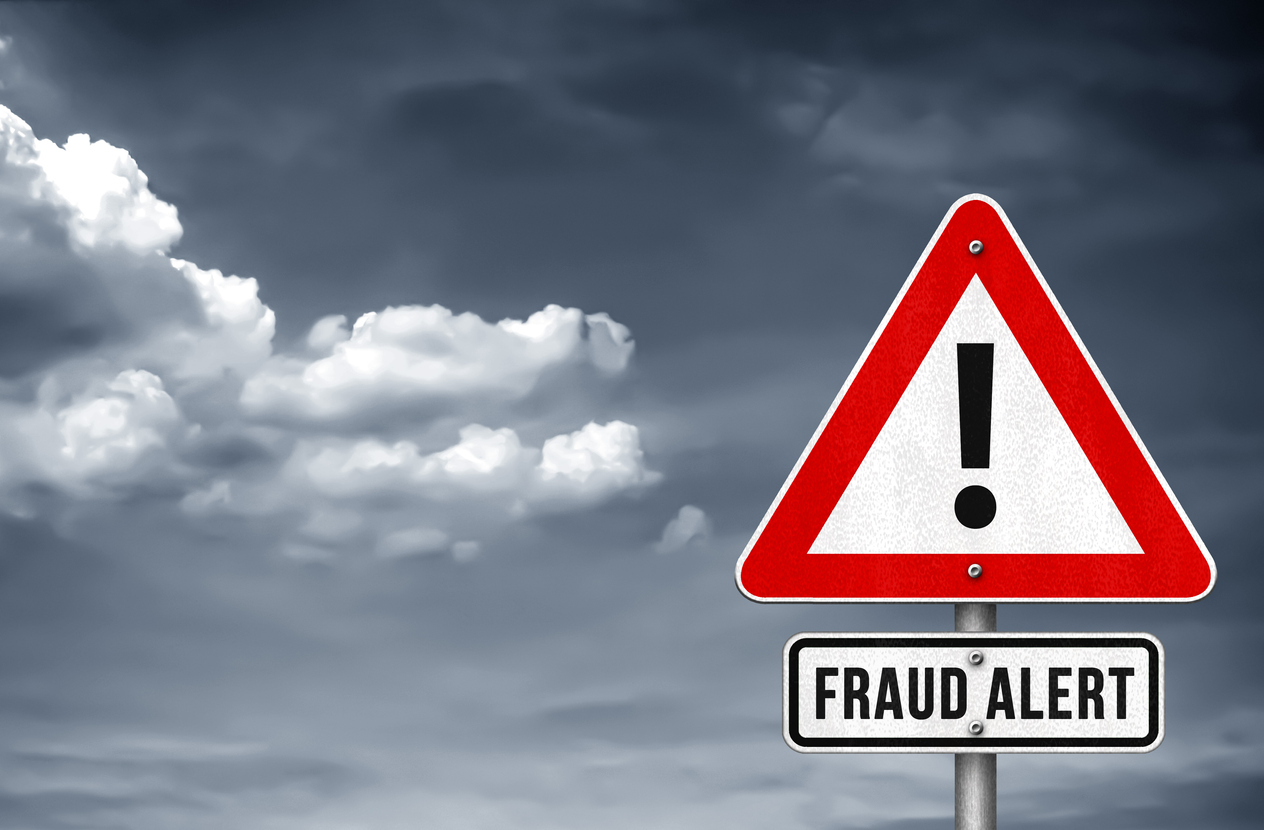 Technology is a double edged sword. On one hand it's advancements have enhanced communication, productivity and allows friends and family to connect easier. But these advancements also make it easier for criminals to steal sensitive information or trick people to hand over their money with phone and email scams.
Knowing the red flags that signal a scam is the first step. Keep in mind that Superior National Bank will never ask you to provide personal information such as your account number, Social Security or Tax ID number via text, email or online.
Red Flags to Look Out For
A Call From the IRS
The IRS will never call you; they will send a letter. So any caller claiming to be from the IRS is the first indicator of a scam.
The caller often will ask you to verify your personal information and warns you must send money to avoid tax evasion.
Fake Tech Support
One common scam is a phone call or email indicating you have malware on your computer. If you send money to tech support, they will log into your computer remotely and remove the malware.
What's even more deceiving is that these spammers are able to spoof the phone number from even a tech giant like Apple. So you will receive a phone call that looks like it is coming from the official Apple headquarters. If ever in doubt, make an outgoing call to the computer company to find out the status of you account or computer.
A Grandchild or Loved One In Trouble
Scammers try pulling at the heart strings by claiming to be a relative who is in an emergency situation and needs funds.
If you truly want to be sure your loved one is safe, call them to verify their whereabouts, but never trust a random phone call or email.
An Online Romance Who Needs Money
Have you recently met someone online that fell in love with you quickly? Are they wanting to meet you in person but they need a little financial help? This is a red alert for a scam and a good time to end the relationship.
Lottery and Sweepstakes
Scam Alert: You have been selected as a winner for a free prize or vacation. But first you will need to send in fees or taxes in order to receive your prize.
Debt Relief
Another common scam is a false claim to reduce or eliminate debt. Never send money in exchange for debt relief services.
False Charities
Never trust a charity if they do not have an official website.
Also, as mentioned earlier, scammers can actually spoof the phone number of a legitimate company or organization and then call you requesting money. So if you are interested in making a donation , go on the official website or pick up the phone and call the charity as opposed to them calling you.
Get Rich Quick Investments
If it sounds too good to be true it probably is. Beware of phone calls and emails promising a high return for your investment.
Assistance Cashing a Check
Never cash a check for anyone else. Often scammers will wait outside of a branch claiming they forgot their ID and asking if you can help them cash the check. The check eventually turns out to be fraudulent and you are held responsible.
Fake Rentals
Your house appears to be legitimately listed for sale on multi-listing service (MLS) web sites, however although these websites look identical to the real ones, these are fake sites (often referred to as phishing sites ) created by the scammer.
You then receive inquiries from prospective renters about deposit checks they sent you (which they really sent to the scammer).
About Michigan Mortgage Lender, Julie Krumholz
Julie Krumholz is has been helping homebuyers throughout Michigan for over 30 years. On a personal level, you will find her to be friendly, straightforward, honest and extremely dedicated to helping her clients.
If you are looking for a Mortgage expert in the the Metro Detroit area that you can rely on call: 586-382-5482