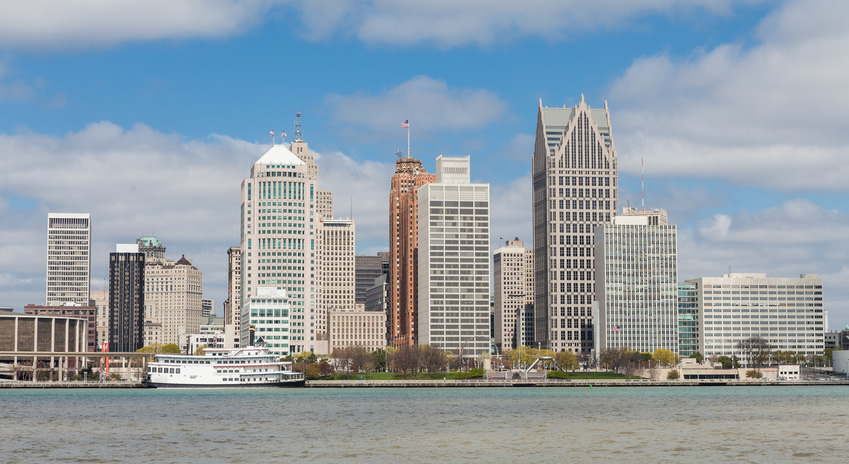 Owning a home has significant financial benefits, yet there are many people who continue to rent. If you live in Metro Detroit and are debating between renting or buying, you may be surprised to learn that it's more cost effective to buy a starter home than to rent – even if you are splitting the cost of rent with a roommate.
In 2017, Trulia released a Rent vs. Buy Report focusing on those who are deciding between renting with a roommate or buying a starter home.
According to this report, Detroit showed the greatest savings (57%) from buying compared to all other metropolitan areas in the US.
The study revealed that although it's cheaper to rent than buy in most of the US metros, when you add a roommate to the equation, there are several cities where splitting rent with a roommate is more economical than buying. However, the study confirmed that Detroiters will still save a significant amount of money by owning a home even if they are splitting rent with someone else.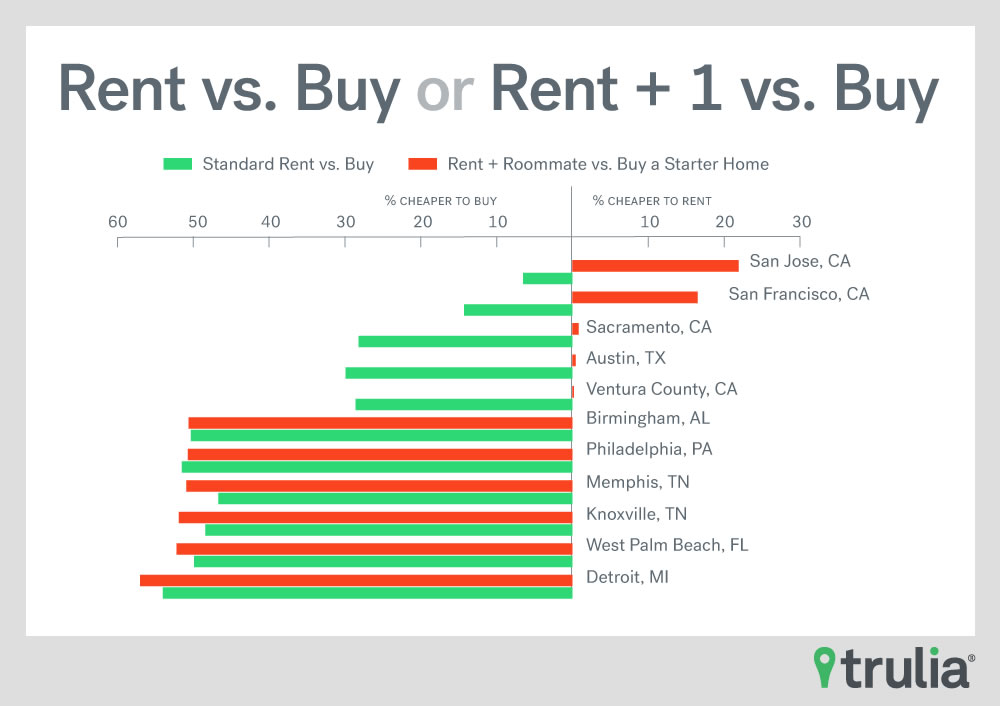 Source: https://www.trulia.com/blog/trends/rent-vs-buy-fall-17/
Metro Detroit Lender Lists 3 More Reasons Owning a Home Will Save You Money
According to this Trulia report, owning a home in Metro Detroit will save you money on your monthly payment, but the savings doesn't end there. Here are 3 additional ways being a home owner can save you money.
Build Home Equity (Instead of Your Landlords)
Paying your monthly mortgage contributes to equity in your home. You can think of equity like a savings account that increases over time. Remember, whether you rent or own you are paying a mortgage. But as a renter, you are paying your landlords mortgage and guaranteeing their equity instead of your own.
Save Money on Taxes
One way to save on taxes is to own your own home. You may be able to deduct your mortgage interest which can be especially advantageous during the first years of your loan, when most of the monthly payment is applied to interest instead of principal. There are also deductions on property taxes, PMI and even home office deductions if you work out of your home.
Avoid Rising Rent Costs
When you purchase your home with a fixed-rate mortgage, you lock in your monthly housing cost regardless of interest rates and inflation.
Consult with Metro Detroit Lender, Julie Krumholz for More Information
Before you sign another lease, contact a Metro Detroit mortgage lender to learn more about the benefits of home ownership. With over 30 years of experience in the mortgage industry, Julie Krumholz and can help you navigate through the home buying process and get you into the best loan program available.
Are large rent payments keeping you from saving for a down payment? There are several low down payment programs and zero down payment options.
Contact Julie from Main Street Bank today at: 586-382-5482.