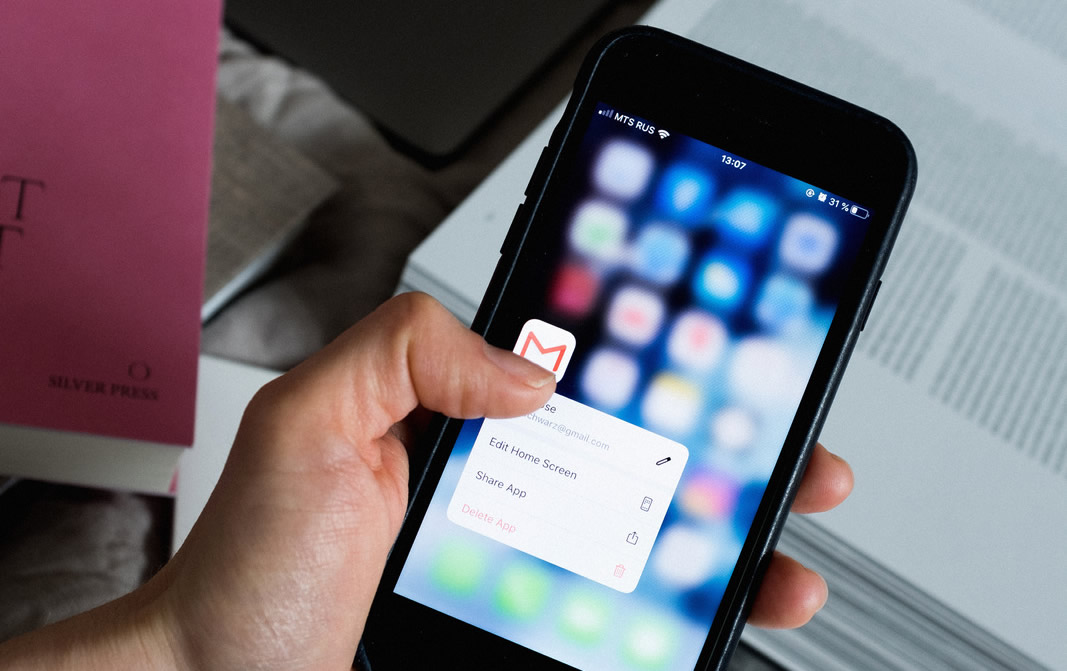 Unfortunately online scams are nothing new. Criminals are always trying to take advantage of vulnerable situations and even certain times of year. During the holidays, there is an increase in crime both online and offline. Now there is a new climate cyber criminals are using to their advantage, the coronavirus pandemic. For starters, most of us are quarantined at home and making more online purchases. Then there is the contactless services that are becoming the new normal, so it's not unusual for people to make larger commitments and purchases online.
Here are some online scams to be mindful of while on your computer or smartphone.
Also be sure to check out our article about stimulus check scams:
Beware of the Federal Stimulus Check Scams
Fake Social Media Ads
Many people immediately hang up on robocalls. But when it comes to ads on social media, we're not always expecting a scam. Most of of us would never think that an ad for a well-known brand would be fake.
Online scammers use what is called spoofing, where they create an identical ad and branding to the household names we're used to. So you may see an ad for your favorite clothing brand, click on the link and place an order, only to never receive your purchase.
How to Avoid Fake Ads:
After clicking on an ad, pay attention to what website URL it takes you to. The website branding will likely be spoofed as well, but there are still some red flags to help identify a scam. First, make sure the URL (https://companyname.com) has the prefix https and not http. This indicates that the website is secure.
Also, read the URL. Is it the official name of the company or is it something else that is unfamiliar?
You could also visit the website outside of your social media app by Googling the store you want to buy from or place your order by phone.
This spoofing technique also can happen with email, so use the same precautions when you receive ads in your inbox.
Deposits on Rentals and Large Purchases
A few months ago, we may have been a little leery of a company asking for a deposit online before we could vet the company in person. But since the recent stay at home order, we're becoming more accustomed to contactless services and online transactions, even for larger purchases.
How to Avoid this Scam:
The same spoofing technique mentioned earlier also can happen with phone numbers. For example, scammers can use Apple's official phone number to call you.  So you still can't put your trust in the incoming call that you received. Instead, make an outgoing call to the company in question to verify the transaction.
Before you place an order or put down a deposit for anything, look into the seller by doing a search for the company name, phone number and email address. Look for reviews and for keywords such as "scam," or "complaint."
Fake Charities
Another way cyber criminals are conducting scams is by capitalizing on our good nature to want to help others during this pandemic.
How to Avoid Donating to a Scam Charity:
Similar to the other two scams we mentioned, always be on high alert and do your research.  Always be skeptical of emails, texts and incoming calls. Even if the charity is a name you're familiar with, criminals can still impersonate the charity with spoofing.  Call the charity first or send them a check to their official address.
About Michigan FHA Lender, Julie Krumholz
With 35 years of industry experience, Julie Krumholz has worked in nearly all aspects of mortgage banking.
Throughout the years she has worked in processing, closing and loan origination, underwriting, QC auditing and has even co-owned a mortgage brokerage firm.
If you are looking for an experienced FHA Lender in Michigan, call Julie from Superior National Bank today at: 586-382-5482 and let her help you navigate through the loan process and answer any questions you may have.