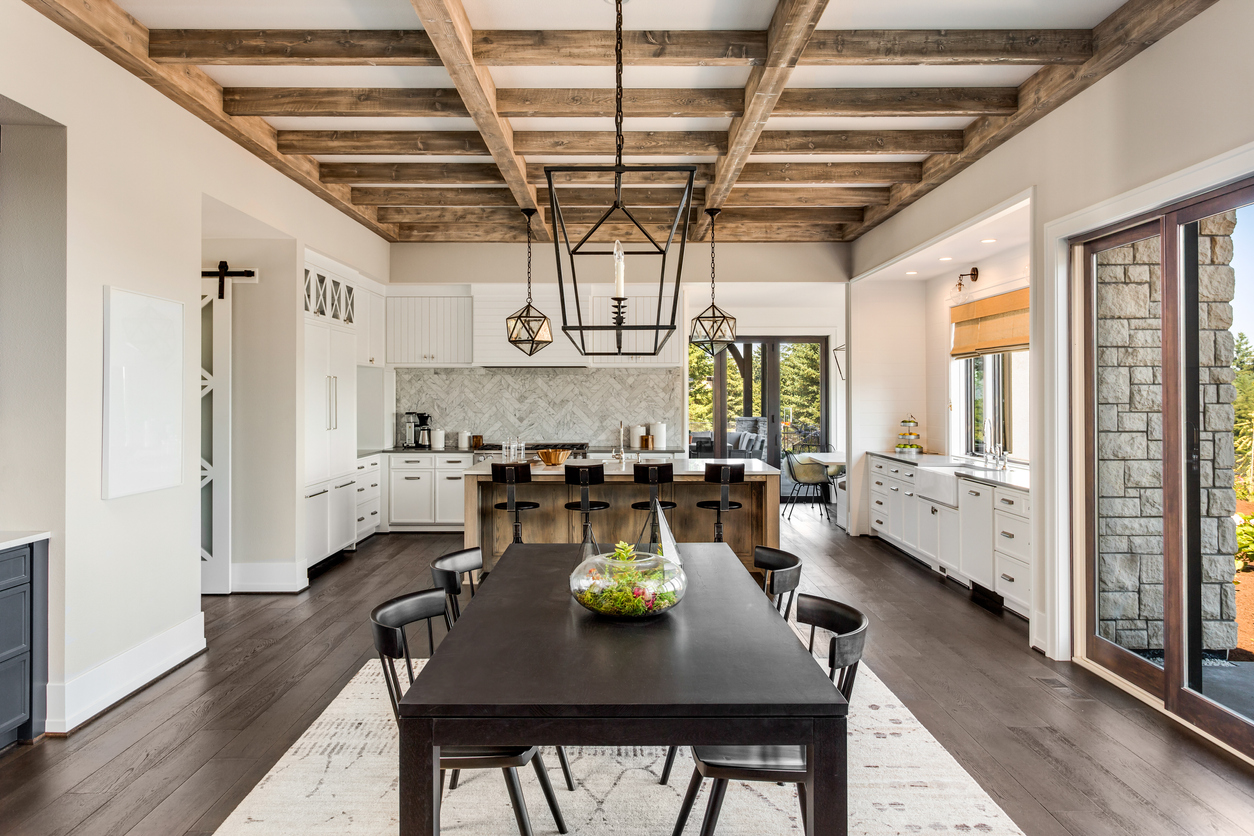 According to a recently released study from realtor.com, approximately 46% of all primary mortgage transactions in the second quarter were from millennials, up from 43% last year.
With this generation being a such driving force in the real estate market, it has many people wondering, what features of the home do millennials look for?
Open Floor Plans for Entertaining
Formal dining rooms may have been important to previous generations, but today, larger kitchens and open floor plans are on millennials' wish list.
Millennials enjoy entertaining friends and family and want an open space where people can gather and socialize, as opposed to a layout that compartmentalizes the home.
Outdoor Living
Not only do millennials value socializing and entertaining indoors, they prefer spaces that allow for mingling outdoors.
According to a Better Homes and Gardens' survey, "You and Your Home," 3 out of 4 of those under the age of 35 say outdoor space is important for entertaining,  and 51%  dream of having an outdoor kitchen sink, cooktop, refrigerator and grill. However, only 25% of those over age 55 desired these features.
Home Office Space
Millennials place a lot of value on work-life integration and often have flexible work hours, or they have a job that allows them to work remotely.
Sellers should consider converting a bedroom or even a formal dining room to a dedicated office space to appeal to this generation of buyers.
Upgraded Features and Appliances
Younger buyers often have limited budgets due to student loan debt or simply because they haven't had enough time to build up a substantial savings. Since a lot of their savings may be going toward the down payment and home furnishings, they might not have much of a budget to remodel a bathroom or buy new kitchen appliances.
Eco-Friendly Features
Today's millennials are making green lifestyle choices so eco-friendly features such as energy efficient heating, cooling and appliances may be a huge selling point for younger buyers.
Millennials Do a Lot of Research
Millennials rely heavily on their devices to search, compare and make purchasing decisions. You can expect younger buyers to search several listings in the same area, comparing features before they even visit the property. Overall, photos, videos and 3D tours are an important part of their home search.
Related Article: Oakland County Mortgage Lender Says Optimism is Growing Among Young, First-Time Homebuyers
Contact Oakland County Mortgage Lender, Julie Krumholz
Buying a home on your own is no easy task, especially if you are a first-time buyer. Consult with an experienced Oakland County mortgage lender to help you navigate through every step of the process.
Julie Krumholz has over 30 years experience in the mortgage industry. She has worked in underwriting, quality control, processing, closing and loan origination. Her comprehensive background allows her to advise clients with unusual expertise.
Contact Julie Krumholz Today: 586-382-5482