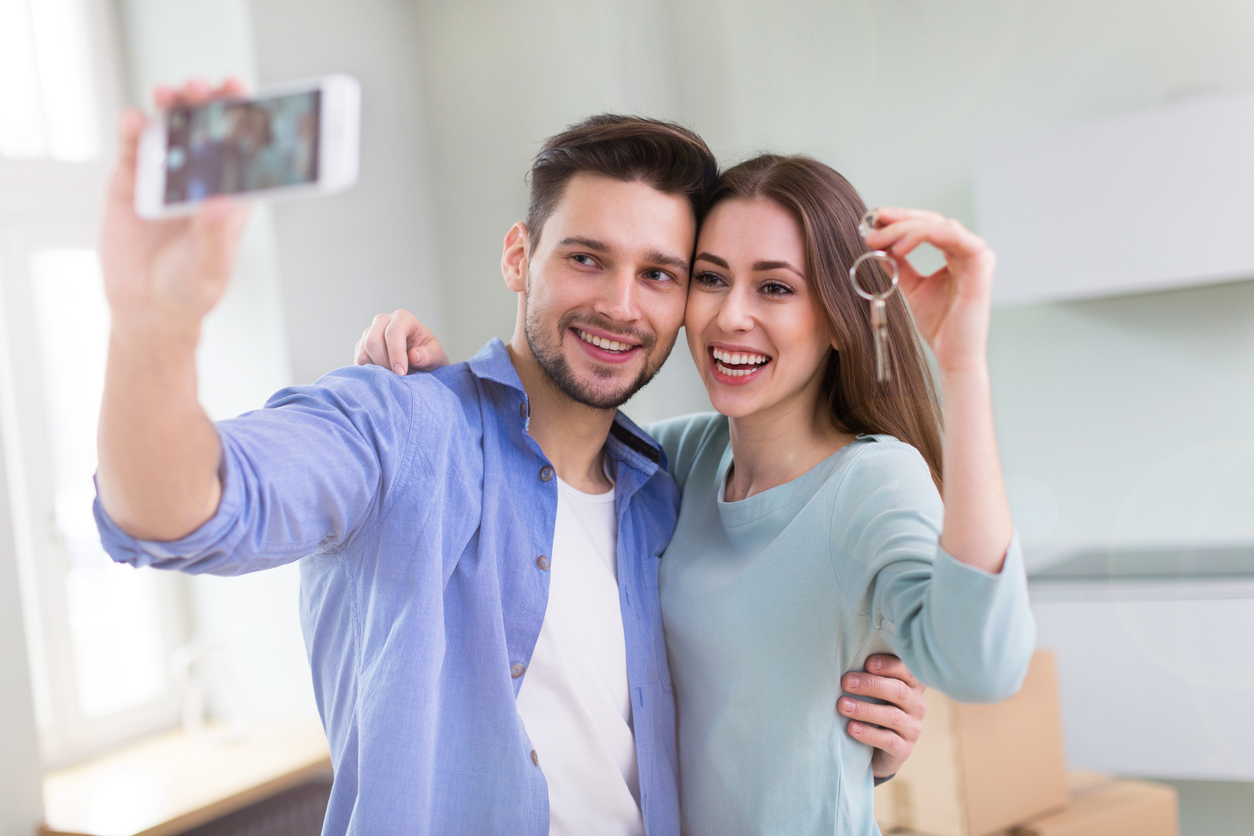 New research has revealed a renewed sense of optimism among young first-time homebuyers. Despite the tight housing industry, Generation X, Millennial and Generation Z homebuyers, many of them renters, believe 2019-2020 is the right time to get into the real estate market. So what is causing this hopefulness among  young buyers in a market that is still favoring the seller?
Perceptions of Home Availability and Affordability Are Improving
According to a recent report from The National Association of Home Builders, the percentage of prospective buyers who believe finding the right home will get easier increased 16 percent since 2018.
This could be a result of record low interest rates, which allows buyers to explore more neighborhoods in this tight housing market. Also, a healthy economy with hope for future job growth, means fewer homebuyers are worried about losing their jobs.
Young Buyers Recognize the Importance of Homeownership for Their Future
The latest report from The National Association of Home Builders also revealed 20 percent of millennials are planning on buying a home in the next year.  Out of that group of millennial buyers, 75 percent of them are first-time buyers.
Many renters are realizing that paying a landlord instead of a mortgage is not cost effective. In fact, owning a home can actually save them money long term.
According to the Zillow Housing Aspirations Report, 45 percent of those surveyed said that one of their greatest regrets is renting rather than buying – which is five times the number of homeowners (8 percent) who regret buying instead of renting.
Read More:  Most Renters Regret Not Buying a Home: Metro Detroit Lender Explains
Buyers are Willing to Expand Their Home Search
With low inventory of  homes and a market that continues to favor the seller, young homebuyers are willing to be flexible and expand their search to other zip codes or consider smaller homes with less amenities.
More Lending Options Are Available
Despite the increased optimism among young buyers, there still are still young renters that want to buy but are concerned about crippling student loan debt, lower credit scores and the inability to save for a down payment.
The good news is that more lending has opened up and provides loan products with down payment assistance, such as MSHDA Loans.
Read More: MSHDA Down Payment Assistance
There are also zero down loans such as VA loans and USDA loans, and there are FHA loans for those with lower credit scores.
Renters may be closer to homeownership than they think with all of the different loan products available to them.
Contact Oakland County Mortgage Lender, Julie Krumholz
Buying a home on your own is no easy task, especially if you are a first-time buyer. Consult with an experienced Oakland County mortgage lender to help you navigate through every step of the process.
Julie Krumholz has over 30 years experience in the mortgage industry. She has worked in underwriting, quality control, processing, closing and loan origination. Her comprehensive background allows her to advise clients with unusual expertise.
Contact Julie Krumholz Today: 586-382-5482