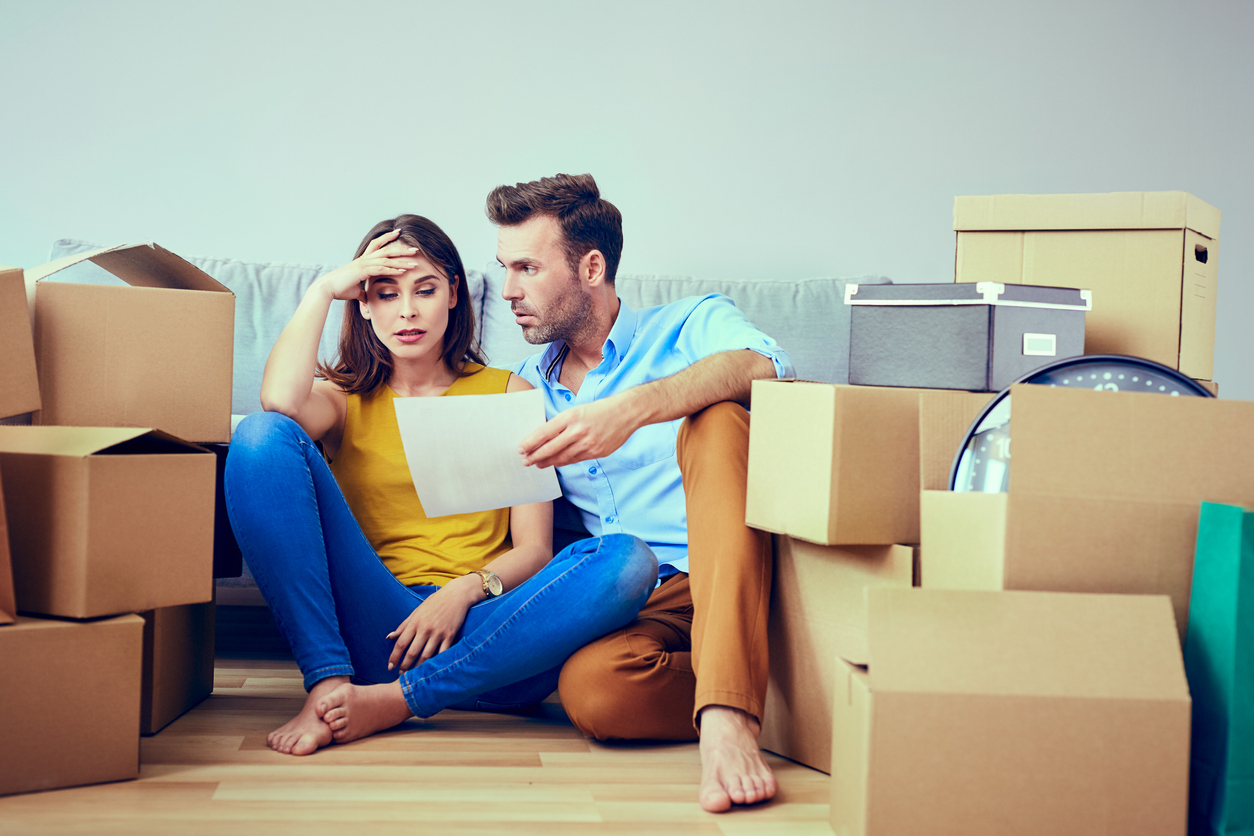 According to the Zillow Housing Aspirations Report, 45% of those surveyed said that one of their greatest regrets is renting rather than buying – which is five times the number of homeowners (8%) who regret buying instead of renting.
The report also found that renters aged 55 and above were less regretful than tenants aged 18 to 34.
Many renters were disappointed that they couldn't improve or even personalize their home and complained that the space was too small.
Tenants also wished they could build equity and stated the cost of rent was too high for less than desirable amenities, for example, no backyard or parking garage.
Another disadvantage of renting is that many leases will not allow any pets, and even if pets are allowed, the lack of outdoor space makes it very difficult to own a dog or any other animal that enjoys being outside.
"As homeowners discover, living in an owned home feels different from living in a rented home. It's not just that an owner can personalize the space; it touches a chord even more fundamental than that. Homeownership enhances the longing for self-determination at the heart of the American Dream. First-time homeowners, young or old, radiate not only pride but also a sense of arrival, a sense of being where they belong. It cannot be duplicated by owning a 99-year lease."
Frederick Peters Forbes
So why are so many people renting despite all of its disadvantages? Is renting more cost effective than buying? Let's take a look.
Is it Cheaper to Rent or Own a Home?
According to recent data from the U.S. Census Bureau, median asking rent has reached an all-time high, rising to a record $1,006 in the first quarter of 2019. So depending on what type of home you purchase, paying your mortgage will cost you the same as paying your landlords. In some cases, it may even cost less to own than rent.
Here is a rent vs. buy calculator from Trulia. Enter your Metro Detroit zip code and home price, relative to the property your currently renting. You may be surprised to find out it's cheaper to buy.
How Much is Needed for a Down Payment?
Another reason Metro Detroiters often shy away from homeownership is the misconception that they need to save 20% for a down payment. And with rent payments so steep,  setting aside a large amount of money can seem nearly impossible.
Most renters are not aware of just how small of a down payment is required. Conventional loans for first time buyers only require 3%.  FHA loans only require a 3.5%  down payment and 580 credit score. There are also down payment assistance programs and even zero down programs.
Learn more about the available loan products:
Michigan FHA Loans: Loan Limits, Eligibility and Other Common Questions
Michigan Down Payment Assistance Programs
Contact Metro Detroit Lender, Julie Krumholz to Stop Renting and Start Owning
If you're ready to stop paying your landlords mortgage, start earning equity and feel the satisfaction of owning your own home, contact Metro Detroit lender, Julie Krumholz today for a consultation.
Julie Krumholz has over 30 years of the mortgage industry and specializes in Michigan down payment assistance and other loan products that require a minimal down payment. Call today at: 586-382-5482 and let Julie help you navigate through the loan process and answer any questions you may have.