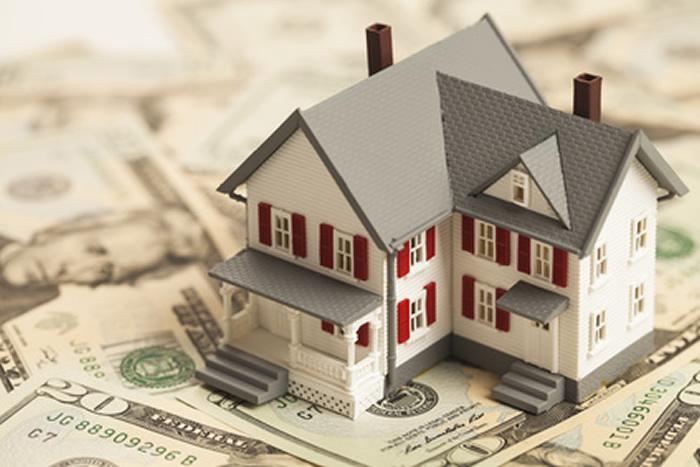 Are you currently renting and would love to own a home but the idea of saving for a down payment seems daunting? Does paying that high rent every month make you feel like saving any extra money downright impossible? You are not alone. But the good news is, there are several Michigan down payment assistance programs available, making homeownership within your reach! In fact there are many renters or first time buyers that have no idea these programs exist. Keep reading to learn about these loan programs and how they can help you achieve the dream of homeownership.
Down Payment Assistance Programs Available in Michigan
MSHDA Loans – Up to $7,500.00 in Down payment assistance
The MSHDA Home Loan program is a mortgage product that is available to first-time homebuyers state-wide and repeat homebuyers in targeted areas. This program can provide up to $7,500.00 in down payment assistance.  So if saving that large down payment seems like an impossible task, a MSHDA loan may be the perfect solution.
So how does it work and what are the requirements?
Homebuyer Education class is required
Household income limits apply and may vary depending on your family size and location of desired property.
Sales Price limit – $224,500 statewide.
Must have a minimum credit score of 640
Mortgage terms: Fixed-rate, 30-year terms
Borrowers need to contribute a minimum of 1 percent of the sales price (may come from an approved gift source).
All adults in the household intending to occupy the residence must co-apply and credit qualify for the loan.  Exceptions are made  for children who are verified to be full-time students.
Learn More: What Are the Requirements for a MSHDA Loan?
USDA Loans or Rural Development Loans – Zero Down Payment
USDA Loans, often referred to as Rural Development Loans or RD Loans, may be one of the least-known mortgage assistance programs.  USDA Loans offer 100% financing, in other words, ZERO down payment. USDA loans are backed by the US Department of Agriculture. least-known mortgage assistance programs. Since this loan is insured by the government, lenders are more inclined to approve the buyer since they can assume less risk that the buyer will default on their loan.  One main qualification is that the home must be in an eligible "Rural" area.
Requirements of USDA Loans
As stated, the property must be in an eligible "Rural" area
Borrower must fall within income limit
Property must be primary residence of the buyer
U.S. citizenship (or permanent residency)
Favorable Debt to Income Ratio. Income must be sufficient to incur loan obligation
Must have a minimum credit score of 640
Borrower cannot be suspended or debarred from any other federal programs
Learn More: Michigan FHA Lender Compares USDA vs FHA Loans
Michigan VA Loans – Zero Down Payment
If you have served at least 90 days in the US Military and have an honorable discharge. You may qualify for  a VA loan which requires no down payment or PMI (private mortgage insurance). Similar to USDA loans, VA loans are insured by the government (Veterans Administration) making it much easier to qualify and more lenient credit requirements.
VA Loan Requirements
Borrower must provide a certificate of eligibility from the Veterans Administration confirming they have served at least 90 days in the US military with an honorable discharge
VA loans offer higher debt to income ratios. Typically, lenders max DTI ratio for VA at 41%.
No minimum credit score required. However, lenders can set their own guidelines.
Maximum loan amount of $453,100.
There is a special one-time VA funding fee borrowers to guarantee the loan.
Learn More: VA Loans Eligibility and Requirements
Need Additional Information on Michigan Down Payment Assistance Programs?
So there you have it – 3 down payment assistance programs available for Michigan buyers.  Are you ready to put renting behind you and learn more about qualifying for one of these 3 programs?
Contact Julie Krumholz from Superior National Bank in Clinton Twp., Michigan. Julie has over 30 years of the mortgage industry and specializes in Michigan down payment assistance programs. Call today at: 586-382-5482 and let Julie help you navigate through the loan process and answer any questions you may have.
Like the idea of little to zero down payment but worried you may not meet the credit requirements?  Ask us about our FHA loan programs. FHA loans only require a 580 credit score and a low down payment of 3.5%. Call today for more information or learn more about FHA loans here:
Learn More: Michigan FHA Loan Eligibility and Requirements