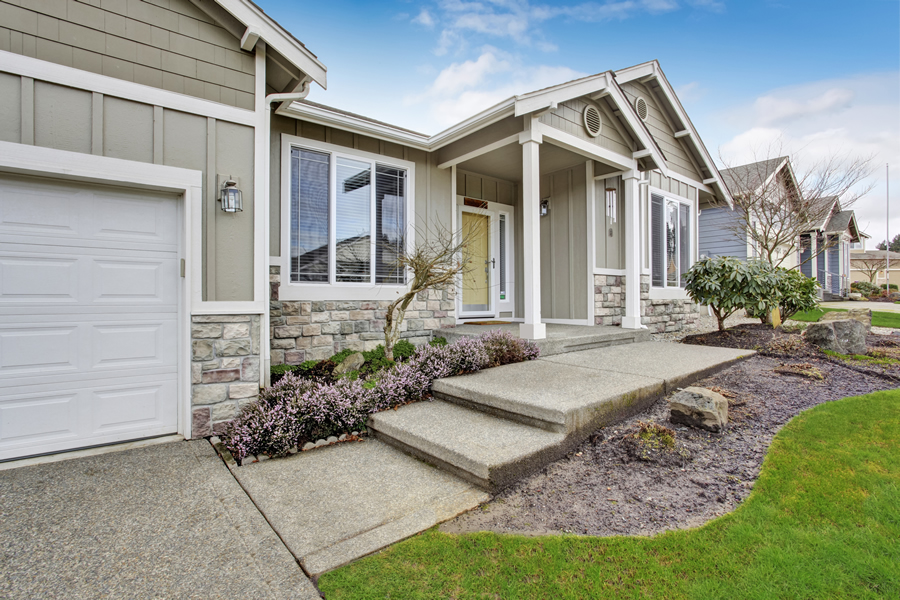 An FHA loan is a mortgage insured by the Federal Housing Administration. Borrowers with FHA loans pay for monthly mortgage insurance, which protects the lender from a loss if the borrower defaults on the loan.
FHA loans are attractive to home buyers for the following reasons:
Low Down Payments
Low Closing Costs
Easy Credit Qualifying
30-year Mortgage
How Much Can You Borrow with Michigan FHA Loans?
FHA loan requirements set the amount of money that you can borrow based on the size of the home and where it is located.
The FHA recently announced that the new single family loan limit for Michigan FHA Loans will be $294,515 which brings the purchase price with the minimum down payment to $305,197.
With the minimum down payment as low as 3.5%, this loan is extremely popular among first time buyers.
What is the Current Rate for FHA Loans?
FHA mortgage rates will typically be one quarter of one percent lower than conventional home loans.
Additionally, Michigan FHA loans will have more lenient requirements than conventional loans. This is because the banks assume minimal risk since the loans are insured by the Federal Housing Administration.  To learn more about today's mortgage rates or to apply for a Michigan FHA loan, call Julie Krumholz at: 586-382-5482.
How do You know if You are Eligible for an FHA Loan?
First, Michigan FHA loans consider your debt-to-income ratio when determining your eligibility. FHA allows you to use 31% of your income towards housing costs and 43% towards housing expenses and long-term debt.
Add your monthly debts, such as car payments, personal loans, credit cards, student loans and the proposed monthly house payment. Divide that number by your monthly income and you must have a maximum ratio of 43% to qualify.
In some cases, the loan ratios can exceed the standard 31% and 43% with an underwriting approval through the Automated Underwriting System.
You will also need a minimum credit score of 580 to qualify.
Can I get an FHA Loan After Filing Bankruptcy?
Borrowers must be 2 years out of bankruptcy and have re-established good credit in order to qualify for a Michigan FHA loan.
FHA loans are popular among buyers that have filed bankruptcy since conventional loans will require you to be out of bankruptcy for 4 years. This is another reason why FHA loans can help potential buyers get a fresh start.
Can I get an FHA Loan After a Foreclosure?
Borrowers may be eligible for an FHA loan but they must be 3 years out of foreclosure and have re-established good credit.  Other loans may require that you are 7 years out of foreclosure.
Can you Refinance an FHA Loan?
Yes, FHA loans are refinanced through a program called Streamline Refinancing which is considered one of the easier ways to refinance as there is little documentation required.
Learn about 5 common FHA Loan myths
Still Not Sure if a Michigan FHA Loan is Right for You?
For any other questions, or to apply for a Michigan FHA loan, contact Julie Krumholz today at: 586-382-5482.  With over 30 years in the mortgage business, Julie is a mortgage expert specializing in FHA loans. Call today to see how she can help you finance your new home!