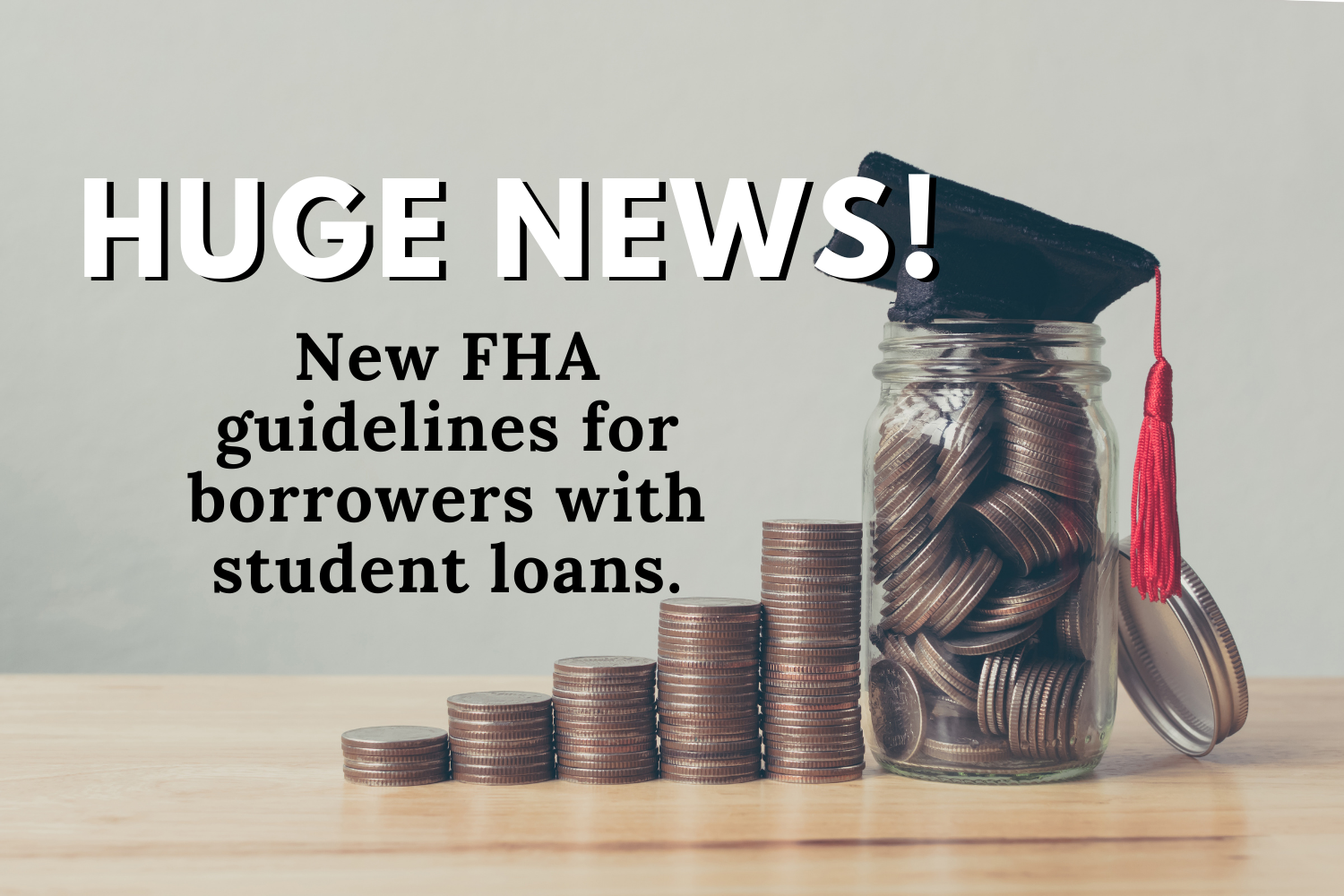 The FHA has come out with new guidelines that change the calculation of borrowers' monthly obligation for student loan payments. This update provides a huge benefit to many homebuyers that have tried qualify for an FHA loan but encountered problems in the way FHA calculated student loan debt.
The new calculation will decrease the buyers Debt to Income Ratio (DTI) and in turn, increase buying power as DTI is a significant factor in how much homebuyers can borrow for their mortgage.
Read More about DTI here:
How to Determine Your Debt-To-Income Ratio (DTI) and How to Improve it
Under the previous calculation put in place 2016, lenders would calculate 1% of your student loan balance as part of your monthly debt. So for example, let's say you have 100k in student loan debt. This meant that a $1000.00 monthly payment was figured in as part of your DTI ratio, regardless if you were actually paying less than that due to an income based repayment plan or deferment.
Now the FHA is calculating the actual payment reported on the borrowers credit report or, if the monthly payment reported is zero, only .05% of the loan balance is calculated as opposed to 1%. This update opens up many new opportunities to buyers with student loan debt – especially first time buyers looking to utilize the lenient credit and down payment requirements of an FHA loan.
Keep Reading: Michigan FHA Loans: Loan Limits, Eligibility and Other Common Questions
Ready to Consult with a Michigan FHA Lender?
It's crucial to speak with a Michigan FHA approved lender with experience that fully understands these guidelines. If you have questions about FHA loans or the new student loan guidelines contact Julie Krumholz from Superior Bank.
Julie has over 30 years in the mortgage industry and specializes in FHA loans and other down payment assistance loan programs.
Call Julie Krumholz Today! 586-382-5482