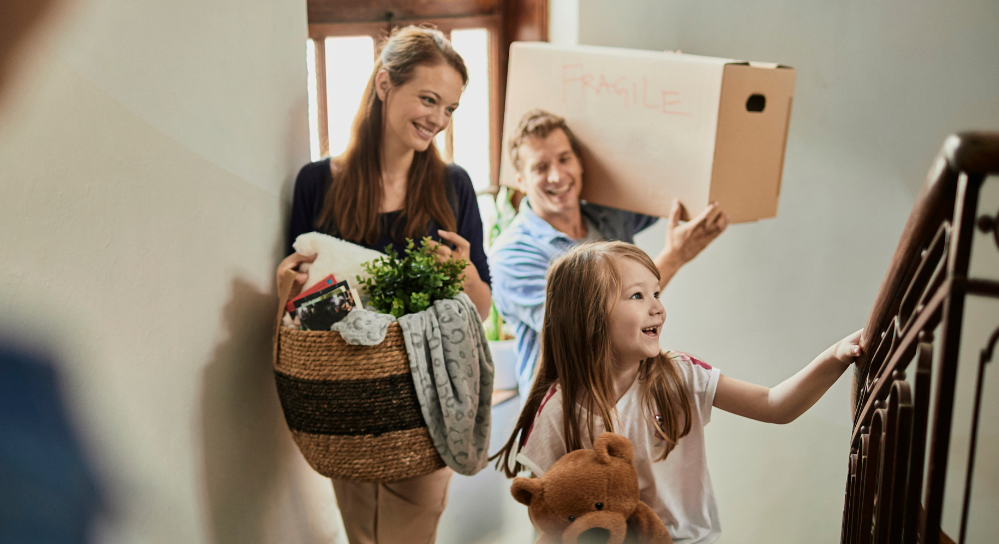 Buying a home is a major decision, and with the recent market, it can be overwhelming. Many first-time homebuyers are hesitant to take that big step for several reasons. It can be due to concerns over a credit score, down payment or worries that their mortgage will end up being more than their current rent.
The good news is there are programs designed to help first-time homebuyers and FHA loans are one of these programs. FHA loans are government-backed with more lenient down payment and credit requirements than conventional loans.
The FHA recently released a letter to lenders urging them to consider the borrower's positive rental history when considering approvals for a mortgage.
The idea behind the move is when people pay their rent on time, they will more than likely pay their mortgage on time. By evaluating payment history, people who may not have been considered now have a chance to prove they can be responsible for paying their mortgage.
The new considerations for evaluating FHA mortgage applications allow more people the chance to own a home over renting. Buying a home has a lot of great benefits that make it a better option than continuing to rent.
Buying a home can lock you into a fixed-rate mortgage instead of worrying about rising rents due to inflation.
You build equity instead of helping your landlord build equity.
Buying a home allows you to make the space your own through renovations and modifications.
Buying a home fosters community with your neighbors, and in the town or city you settle in.
Having a house of your own allows you to build wealth as you pay off your mortgage over time. Your home is an asset and contributes to your net worth.
You have more stability when you own a home without worrying about your landlord selling the property.
The FHA will evaluate the positive rental payment history of on-time payments over the last twelve months of an applicant's rental history. Applicants will need to obtain proof of their timely rental payments to be applied to their TOTAL mortgage Scorecard – an evaluation system the FHA uses to review credit history and the full mortgage application.
Buying a home makes more sense when you look at all the benefits. With the new FHA evaluation criteria, more people will be able to use their positive rental history to prove their credibility when applying for an FHA loan.
Keep Reading: Michigan FHA Loans
About Michigan FHA Lender, Julie Krumholz
Julie Krumholz, is an FHA lender at Superior National Bank in Rochester, Michigan. With over 35 years in the mortgage industry, Julie's goal is to provide the best possible mortgage experience and the most competitive rates. Julie has vast experience in FHA loans, VA Loans, USDA loans, portfolio loans, MSHDA loans and more.
Contact Julie today at: 586-382-5482