FHA Lender in Macomb County Debunks 5 Common Myths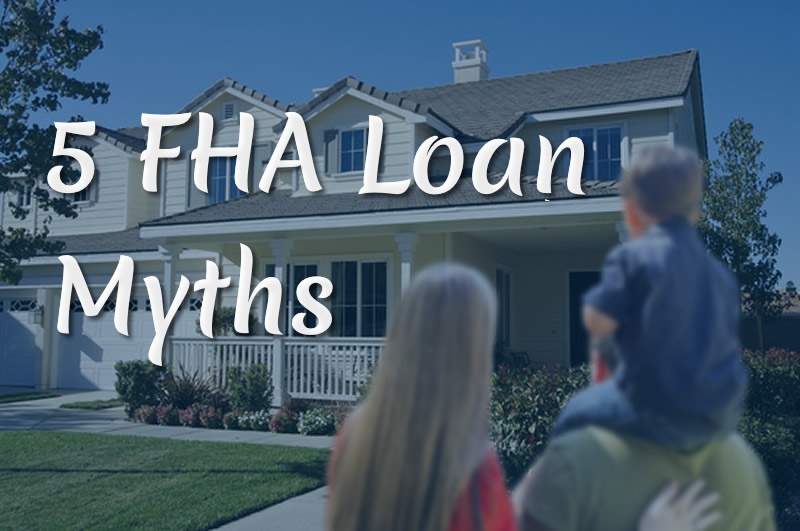 If you are in the market to purchase a new home, you may have noticed that everyone has their own advice to offer. Between family members, neighbors and countless articles on the internet, it can be hard to determine the truth about the home buying process.  One type of loan specifically that people continue to have misconceptions about is the FHA loan. For this reason, First Independence Bank has put together a list of the 5 common myths about FHA loans.  Keep reading to discover the facts. You may find that it's easier to qualify for a loan than you think!
FHA Myth #1: FHA loans are only for first time buyers.
Nope! Although FHA loans are a great option for first time buyers, any buyer having trouble qualifying for a conventional loan can take advantage of the benefits that FHA loans have to offer. These benefits include minimal down payment, lower closing costs and lenient credit requirements.
Myth #2: FHA loans require the same down payment as conventional loans.
False! The minimum required down payment for conventional loans is 5% for repeat buyers whereas FHA loans can require as little 3.5%. For first time first time buyers, conventional loans allow a 3% down payment. Contact an FHA lender to learn more about which type of loan would be best for you.
Myth #3: FHA loans are harder to qualify for.
Definitely false! In fact, quite the opposite. FHA loans are meant to provide homebuyers with less than perfect credit scores and/or minimal down payment funds an opportunity to purchase a home.
Myth #4: FHA loans are only for single family homes.
False! Although it is true that FHA loans can be used to purchase single family homes, 1-4 family homes, condos and modular homes can all be insured by the Federal Housing Administration.
Myth #5:  FHA loans do not require insurance.
False!  FHA loans DO require insurance. There are 2 types of insurance that are held on every FHA loan. There is an upfront premium paid on the loan amount. This can be financed as part of the loan. Then there is an annual premium, paid in monthly installments by the buyer.
Consult with an FHA Lender in Macomb County, MI
Still have questions? It is best to contact an FHA lender to help you navigate through the home buying process.
Julie Krumholz is an FHA loan specialist, located in Macomb County, Michigan. She has been helping clients for over 30 years finance the home of their dreams.
Contact Julie Krumholz today! 586-382-5482