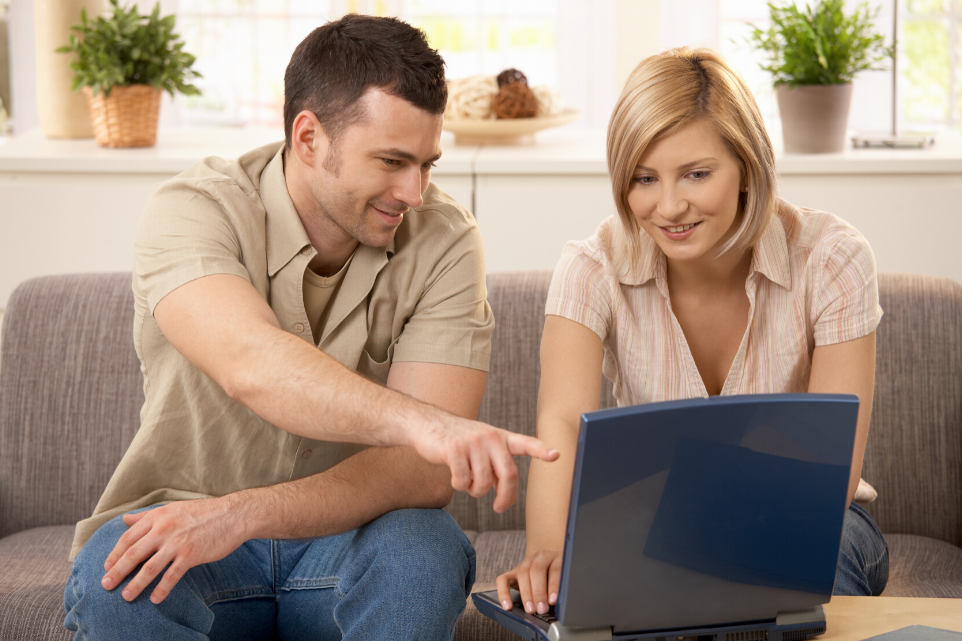 The coronavirus pandemic hit the US at a time where the real estate market typically heats up.  Many buyers and sellers have put things on hold for the moment but that doesn't mean you have to.  If your plan was to buy a house this spring, you still can move forward with your purchase but the traditional home buying process will be a little different during the coronavirus outbreak.
Prepare for a Digital Experience
We are fortunate to live in a time where advanced technology can assist us during social distancing. Almost every step of the home buying process can be completed online and meetings can take place via FaceTime or Zoom. Your application can be approved online through a secure network and you may even have an online closing.
Expect Less Competition but Lower Inventory
The spring is typically a seller's market with many buyers and competing offers. Buyers will have less competition this spring, but since sellers are nervous about the economic conditions and wary of inviting people in their home, there may be less inventory on the market.
"It's absolutely different than anything I've seen in 20 years of real estate," says Danielle Parent, a Realtor in Cleveland who works for the brokerage Redfin.  But "there are still certain reasons people need to sell or buy a home even (in) today's climate."
There Will Be Limited In-Person Showings
With social distancing rules in place, you likely won't be hopping into your Realtor's car and visiting homes this spring. Instead your agent might FaceTime or Zoom you while touring the home, or you might tour the home by watching a video online. After you've taken a virtual tour and are serious about a home, then you might be given the opportunity to walk through the home in person.
When you do tour the home in person, your agent is likely going to tell you that only decision makers will allowed to be present.  So this means parents will need to visit the home without children and buyers won't be able to bring a friend or a contractor to the showing.
Prepare for Transaction Delays
Almost everyone is working from home these days and companies are working with skeleton crews. As a result, it may take slightly longer to get to the closing table so be sure to choose your closing dates carefully to account for potential delays.
About Rochester Hills Lender, Julie Krumholz
Julie Krumholz, is a Rochester Hills mortgage lender at Main Street Bank. With over 30 years in the mortgage industry, Julie's goal is to provide the best possible mortgage experience and the most competitive rates. Julie has vast experience in FHA loans, VA Loans, USDA loans, portfolio loans, MSHDA loans and more.
Contact Julie today to set up a web meeting at: 586-382-5482.