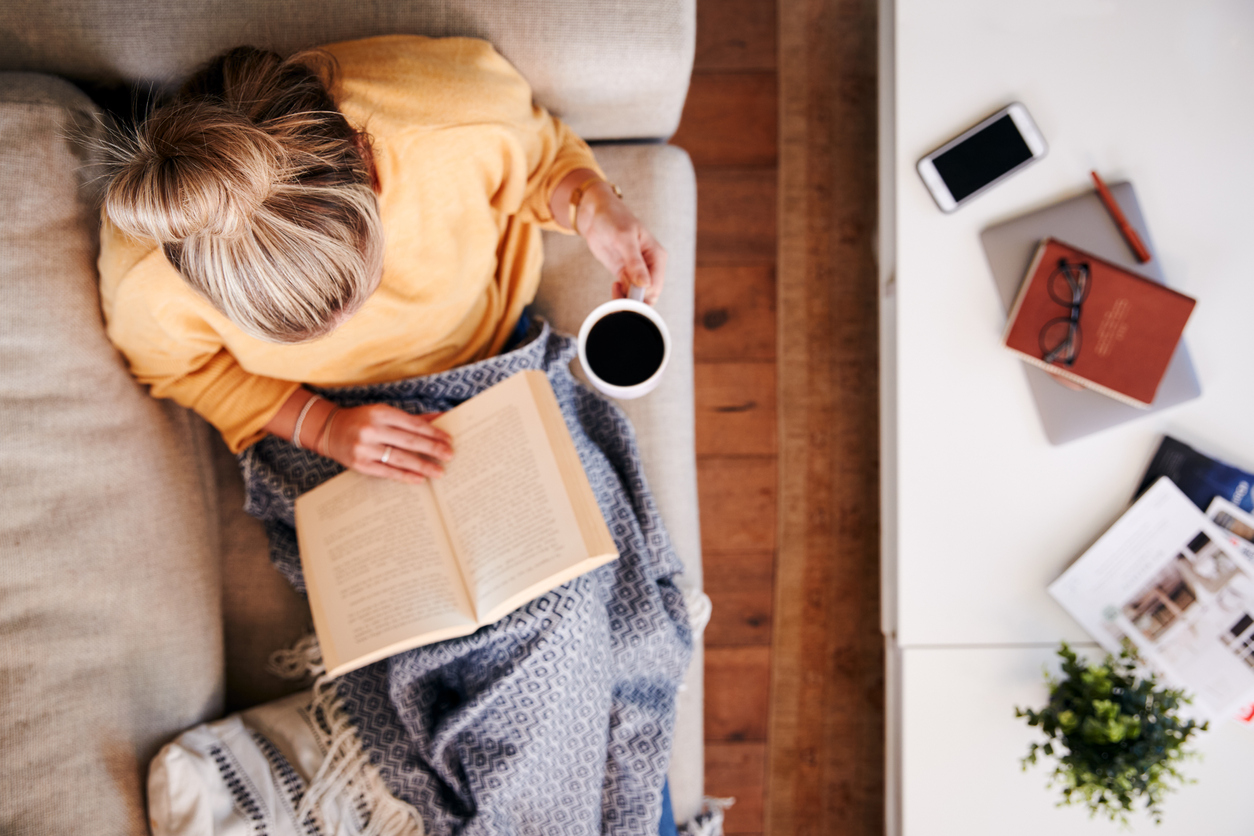 As concert venues, sporting events, restaurants and bars are shut down, many Metro Detroiters are finding themselves with a case of cabin fever and wondering what they will do to keep busy during this period of social distancing.
So what can you do while you're stuck indoors? Now is the time to dive into a hobby, learn a new skill or check off a New Years resolution you couldn't get to when you were running around to different meetings and events.
Here are 10 things you can do while you are self quarantining at home.
1. Indulge in Binge Watching or Reading
Enjoy your favorite movies, TV shows and books without feeling guilty!  Thanks to streaming services like Netflix and Hulu you can access almost any movie or TV program.
If you like reading but still want to be productive, listen to an audiobook while cleaning or doing other tasks that don't require too much concentration to distract you from your book.
2. Redecorate
Take this time to make some fresh, new decisions for your living space.  Pull out the magazines or visit houzz.com for inspiration. Move furniture around, play with your accessories, or try a new wall color.
3. Start a Blog or Podcast
If you have a hobby or anything else you are passionate about, why not start a blog or podcast and build a community around the topic?
4. Learn a New Instrument or Another Skill
With YouTube and all the various apps at our fingertips, there has never been a better time for learning at home. Take piano lessons or master your cooking skills. Or maybe you need to dust off your guitar or revive an old skill with a little practice.
5. In-Home Spa Treatments
Treat yourself to face masks, manicures, pedicures, and other relaxing treatments.
6. Create a Vision Board
A vision board is a visualization tool that helps inspire you to reach your goals. You can start with a board of any sort and build a collage of words and pictures that represent your goals and dreams.
7. Create a Photo Book
Our phones can conveniently store hundreds of photos, but there is nothing like a good photo album that you can flip through.  Go through your phone and find your favorite photos or dig up old prints to create a book of your favorite memories.
8. Catch Up With Friends and Family Online
Even though we should be practicing social distancing, that doesn't mean you have to isolate yourself. Use Facebook, Skype or Google Hangouts to catch up with long distance family or friends that you haven't had the chance to chat with in awhile.
9. Exercise
Many of us enjoy exercising or want to lose a few pounds, but simply can't fit it into our schedules, so take advantage of this downtime to work on your fitness. If you don't have a home gym, YouTube is a great source for any workout you can think of. Learn yoga or master some dance moves so you can kill it at your next Zumba class.
10. Catch Up On Responsibilities
Prepare your taxes, clean, organize or finally work on your business plan. Yes, these activities aren't as fun as the ones mentioned above, but think of how great you will feel when they are checked off your list. Once the quarantine is over, you can enjoy socializing and going to events without worrying about uncompleted tasks.
About Rochester Lender, Julie Krumholz
Julie Krumholz is has been helping homebuyers in Rochester and throughout Michigan for over 30 years. On a personal level, you will find her to be friendly, straightforward, honest and extremely dedicated to helping her clients.
If you are looking for a Mortgage expert in Michigan that you can rely on call: 586-382-5482