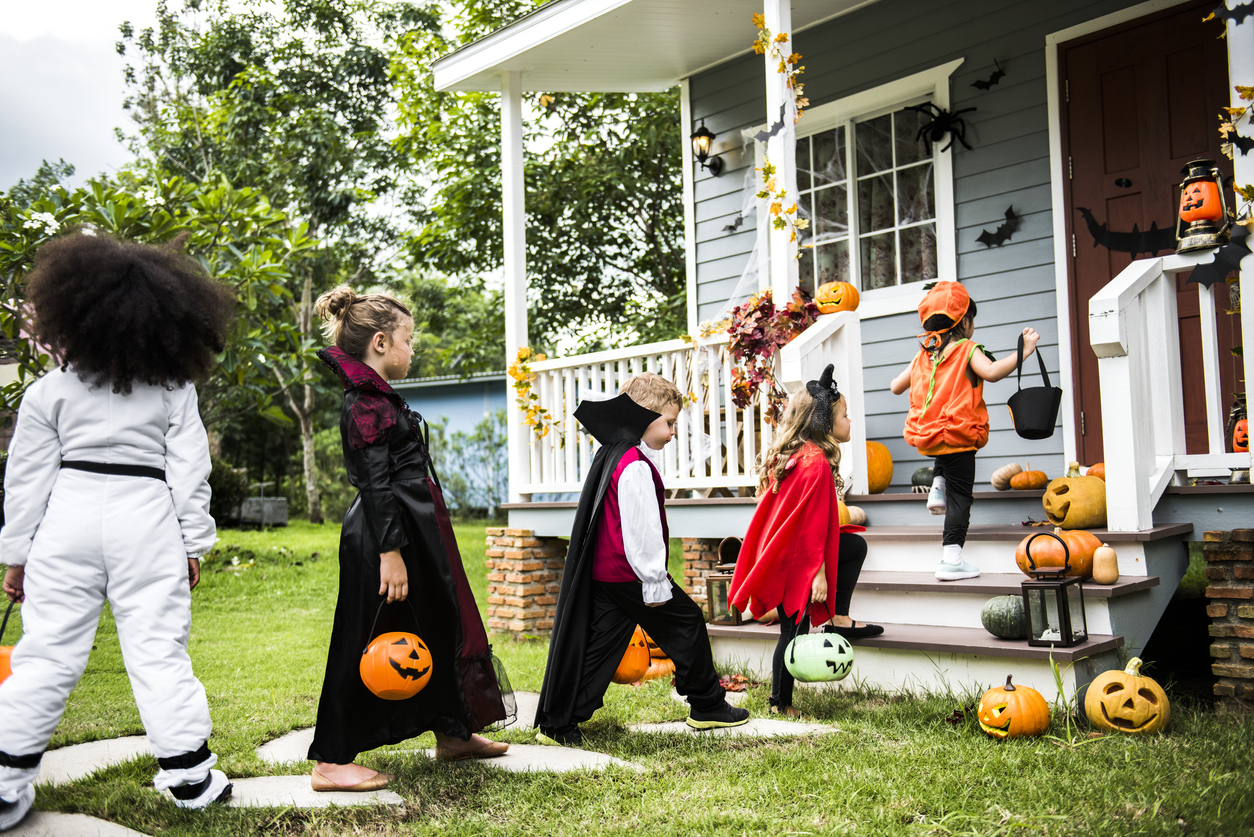 Halloween is less than a week away and is a "scary" time of year, but the only scares children and parents should experience are the ones that are make believe.
Here are tips to keep your kids safe while still allowing them to have a lot of fun on Halloween.
Costume Safety
Aside from the candy, dressing up is probably one of the most enjoyable things children experience on Halloween night. As a parent however, your goal should be to make sure those costumes are safe.
Avoid masks if possible and consider non-toxic make-up instead. If your child must wear a mask, make sure it doesn't obstruct their vision in any way.
Make sure the costume fits properly. If a costume is too tight in can interfere with movement. If it is too loose or dragging, it can cause your child to trip and fall.
Brighter costumes will always be more visible than dark clothing. Consider dressing your child in some type of reflective material.
Halloween Candy Safety
In a perfect world, parents would not have to worry about people tampering with Halloween candy. Although poisoning or tampering is rare, parents should still take the following precautions.
Tell children not to eat any candy until you inspect all treats for signs of misuse or tampering.
For younger children, remove any treats that could cause choking, such as gum or hard candies.
Discard any candy or treats that are homemade and are not commercially wrapped.
Trick or Treating Safety
Children under 12 should always be accompanied by an adult.
Put a name tag with your phone number on younger children's costumes, just in case they find themselves lost.
Older children should always travel in groups, carry a cellphone and have a planned route before heading out.
Be sure to stick to sidewalks and well-lit areas.
Only approach houses that have a porch light on.
Never let your child go into a stranger's house at any age.
Drive with Extra Care
Did you know that one of the biggest safety concerns on Halloween is pedestrian accidents? Even if you are not participating in any Halloween festivities this year, be sure you're extra alert when you are behind the wheel. Children will be out trick or treating, and despite their parent's instructions to look both ways, sometimes the Halloween excitement may get the best of them. Simply be alert and never text and drive on Halloween or any day of the year.
About Michigan Mortgage Lender, Julie Krumholz
Julie Krumholz is has been helping homebuyers in Oakland County and throughout Michigan for over 30 years. On a personal level, you will find her to be friendly, straightforward, honest and extremely dedicated to helping her clients.
If you are looking for a Mortgage expert in Michigan that you can rely on call: 586-382-5482