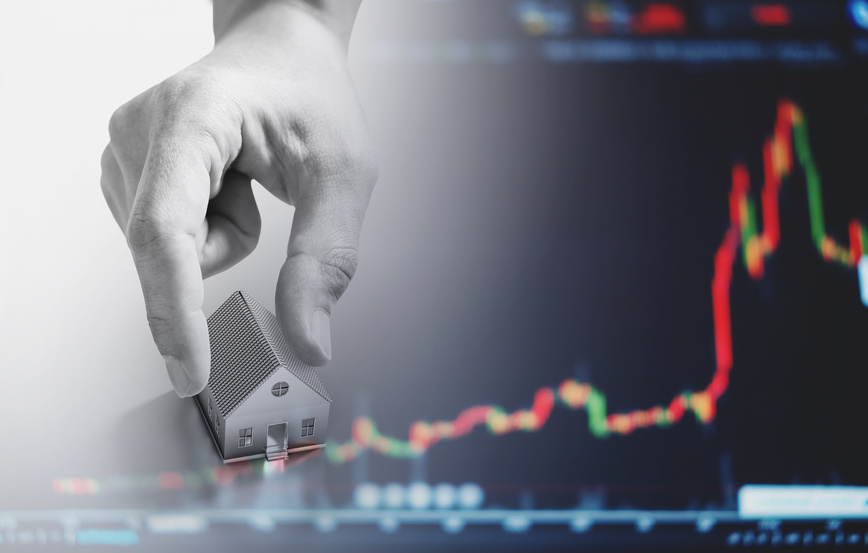 Are you considering buying a home in 2018? With the U.S. housing market soaring and homes priced back to where they were 10 years ago, many borrowers are wondering if history will repeat itself and another housing crisis is in the near future.
However, a lot has changed over the years since the housing market crash that started in 2008 and a recent report from realtor.com indicates that the market is much stronger than it was 10 years ago.
"As we compare today's market dynamics to those of a decade ago, it's important to remember rising prices didn't cause the housing crash," said Danielle Hale, chief economist for realtor.com®. "It was rising prices stoked by subprime and low documentation mortgages, as well as people looking for short term gains — versus today's truer market vitality — that created the environment for the crash."
Stricter Mortgage Lending Conditions
"Lending standards are critical to the health of the market," added Hale. "Unlike today, the boom's under-regulated lending environment allowed borrowing beyond repayable amounts and atypical mortgage products, which pushed up home prices without the backing of income and equity."
In 2010, the Dodd-Frank Wall Street Reform and Consumer Protection Act were passed in order to prevent predatory mortgage lending which contributed to the 2008 catastrophe. This legislation created stricter lending requirements for both the borrower and the lender.
President Donald Trump has recently signed legislation to remove some of the lending restrictions in the Dodd-Frank Wall Street Reform and Consumer Protection Act but this new law by no means reverses the legislation passed in 2010. Instead, it decreases some of the regulations and allows potential borrowers more access to credit. For example, alternative credit scoring models will include additional data, such as rent payments, for borrowers that do not necessarily have low credit scores, but have not built up a strong credit history yet.
It is evident that mortgage lending conditions have improved as even the lower FICO scores of borrowers in 2017 were 649 as opposed to only 602 in 2006.
Low Inventory and Home Affordability
The booming economy and increase in job growth has created an increase of homebuyers. In fact, in 2017, millennials were the most active generation to buy homes, even surpassing the baby boomers.
However, this increased growth in home sales is creating a tight inventory, which will eventually affect affordability of homes and at some point, prices will reach the highest limit that the market can withstand. However, according to Danielle Hale from realtor.com®, when this happens, things will start to moderate instead of the crash we experienced in 2008.
About Michigan Mortgage Lender, Julie Krumholz
Julie is a mortgage lender serving Southeast Michigan with over 30 years of experience. She has worked in underwriting, quality control, processing, closing and loan origination. Her extensive background allows her to advise Michigan borrowers with unusual expertise.
If you are looking for a Michigan mortgage expert to help you navigate through the home buying process, contact Julie today by calling: 586-382-5482.