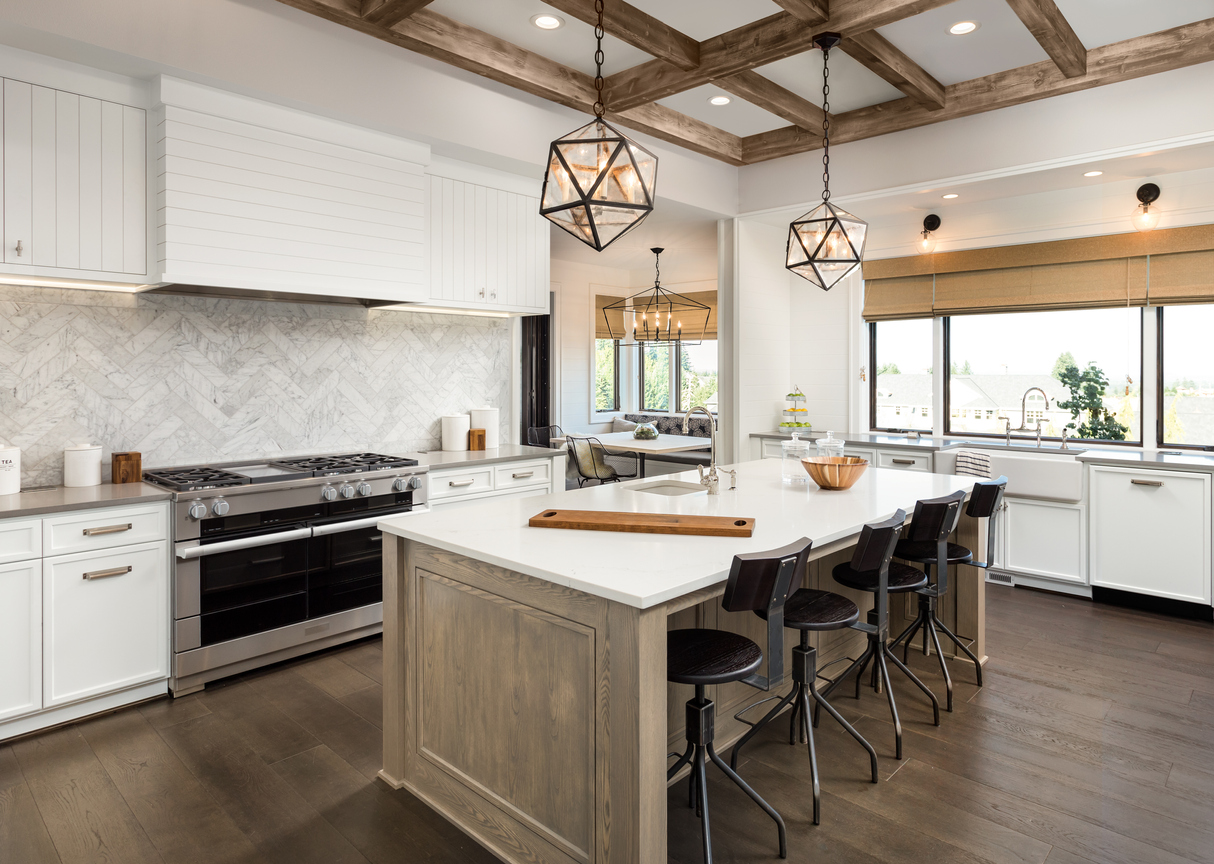 On January 1st 2020, the Federal Housing Finance Agency (FHFA) increased conforming loan limits for mortgages acquired by Fannie Mae and Freddie Mac. The new limit for single-family homes will be $510,400, which is more than 5 percent of an increase from $484,350.
The FHA loan limit for Metro Detroit single family has also increased to $331,760. This limit does vary by county so please be sure to contact me for the most accurate information.
VA now uses the conforming loan limits; but also increased the VA funding fee amounts for 2020.
What Does this Mean For Borrowers?
Higher loan limits ultimately means more buying power for borrowers.
Conforming loans must not exceed the baseline and ceiling limits issued by FHFA. If borrowers need to take out a loan that exceeds these limits, they often are required to take out a non-conforming loan, or "jumbo" mortgage.
Jumbo mortgages are not as desirable to the borrower as they come with strict underwriting guidelines. For example, jumbo loans require a larger down payment of 20% and a credit score of 740. So higher loan limits make it easier to qualify for a conforming loan with more favorable guidelines.
Higher loan limits also help sellers because they can list their home at a higher value while still keeping their home eligible to be purchased by buyers with a conforming loan.
What Causes Loan Limits to Increase?
The conforming loan limit is announced every November but it doesn't change every year. However, 2020 will be the fourth year in a row that we have seen an increase in loan limits.  So what is the reason for the increase?
The Housing and Economic Recovery Act (HERA) requires the The Federal Housing Finance Agency to adjust the baseline conforming loan limit annually to reflect any changes in U.S. home pricing.
These loan limit changes are based off the FHFA's House Price Index (HPI), which measures the movement of housing prices in the U.S. According to data from the HPI, house prices increased 5.38 percent, on average, between the third quarters of 2018 and 2019.  As a result, the baseline conforming loan limit will increase by the same percentage in 2020 .
Looking for a Mortgage Lender in Oakland County?
Do you have questions about the 2020 conforming loan limits?
Julie Krumholz is has been helping Michigan homebuyers for over 30 years and has several loan programs available for various incomes and financial situations. If you are looking for a mortgage lender in Oakland County or anywhere throughout Michigan, call Julie from Superior National Bank today at: 586-382-5482 and let her help you navigate through the loan process and answer any questions you may have.