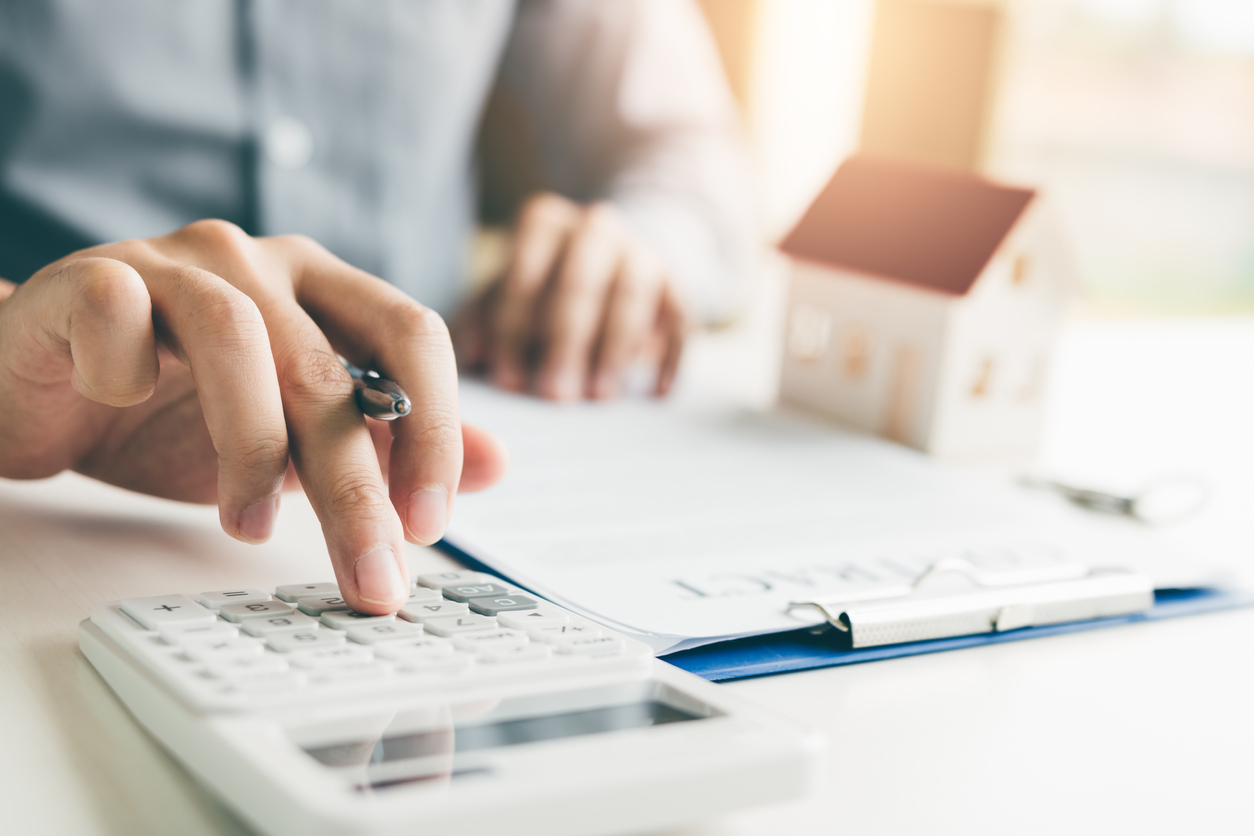 There are a lot of reasons to refinance your mortgage. Refinancing can lower your interest rate, change the terms of your loan, or convert an adjustable-rate mortgage to a fixed-rate.
According to a report from Black Knight, a technology, data and analytics provider for the mortgage industry, almost 6 million homeowners would lower their rate and save money with a refinance. Among this group of homeowners, 953,000 just purchased their home in 2018.
Is it Time for You To Refinance Your Mortgage?
Like many financial decisions, this can vary based on your unique situation.
Generally speaking, if you can cut your mortgage rate by three-quarters of a percent, you may want to consider refinancing.
With today's record low interest rates, millions of homeowners could benefit by refinancing and the average refinancer could save over $150 per month. According to Freddie Mac, rates are currently at a two-year low and are hovering near three year lows.
Calculate How Much You Will Save
Even if you just financed a home in 2018, you could significantly decrease your monthly payment today with a refinance. In fact, refinancing this early in your loan may be the best time. Reason being, you haven't invested a lot of years in your mortgage yet.
When you refinance your mortgage you are essentially starting over with a new loan product. This means if you have lived in your home for 10 years with a 30 year fixed loan, refinancing at a term of 30 years will be adding time on the mortgage.
If your goal is to save money on your monthly payment then you would likely stay with your current loan terms. But you don't always have to start all over again and refinance for another 30 years. You could also change the term of your loan to 15 years and take advantage of these historic low rates. Plus, paying off your loan sooner will save you even more in interest.
Another option is to ask your lender to amortize the loan for the term of your choice. So if you have lived in your home for 10 years, ask your lender what your monthly payment would be for a 20 year mortgage. Even if your payment stays the same or is slightly higher, you will still pay less interest in the long run because you are paying off your loan in a shorter period of time.
Consider Closing Costs on the New Loan
Just as you had closing costs when you originally purchased your home, there will be closing costs for the refinance.
Most refinancers will still save money and benefit significantly from the lower interest rates, despite the expense of closing costs. The only time a refinance may not make financial sense is if you plan on moving in the next year or so. For example, if you pay $2,000 in closing costs and save $200 a month, you will recoup your closing costs after 10 monthly payments. But if you don't plan on staying in the home for much longer, you may not be saving money long term.
Consult with a Mortgage Lender in Rochester MI for More Information
If you would like to learn more about what refinancing options would be best for your situation, contact Julie Krumholz from Superior National Bank.
Julie is a registered loan officer servicing clients in Rochester and throughout the state of Michigan. She has over 30 years in the mortgage industry, providing a wealth of experience to her clients. Julie has worked in underwriting, quality control, processing, closing and loan origination. Her extensive background allows her to advise borrowers and refinancers with unusual expertise.
Call Julie Today at: 586-382-5482