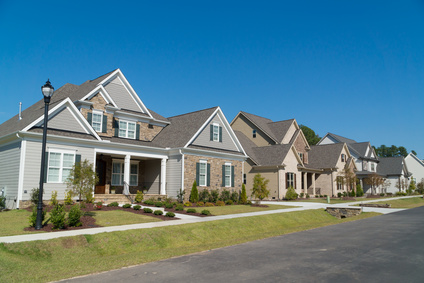 President Donald Trump signed legislation removing lending restrictions on May 24, 2018. These previous restrictions were a reaction to the recent housing economic disaster in 2008.
Stricter rules were imposed for lending on both sides, borrowers and lenders, were pressed by Dodd-Frank Wall Street Reform and the Consumer Protection Act. Since the housing crash caused by careless mortgage lending was so devastating to homeowners and sellers, this reform was put in place so that kind of careless business could be prevented. On the other hand, critics claim that those new rules were too strict and made it too difficult to get a loan.
The new lending law is an attempt to increase accessibility of credit by decreasing regulations. Large banks will not be affected by the latest legislation. So, only small to average-sized banks will have to follow the new regulations – which are the banks that most American citizens use. Keeping all of this in mind, there are a few things Michigan home buyers need to understand.
New credit-score models can assist Michigan Homebuyers without previous credit history
The law of reform recently put in place encourages Fannie Mae and Freddie Mac to utilize other alternatives to current credit scoring models. These new models can use data that is not included in current models. For example for those who do not have a strong credit history, rent may be used to inspect how creditworthy they will be.
Learn More: Improving and Maintaining Your Credit Score for a Michigan Home Loan
Looser rules can make mortgage rates rise
The underwriting standards of the new law are very particular. Loans from a lender with $10 billion in assets or less will be free from some obligations of the regulations included due to the Dodd-Frank Act. This will occur if a lender decides to keep their loan instead of selling it.
This is supposed to encourage lenders to lend, but not all lenders want to hold their loans in a portfolio. However, mortgage rates will rise and banks will be eager to handle more portfolio loans, thus increasing options for borrowers.
HMDA reporting can reduce the number of people lending but can also encourage more lending.
The Home Mortgage Disclosure Act of 1975 established a financial institution that loan applications have to meet. Particular standards for asset size, location, and additional metrics are the determinants of whether or not a loan report has the right characteristics and it affects its final outcome. These reports make lenders spend more money on paperwork.
One specific test is the number of home loans and refinance loans the institution initiated. The reporting requirements can be met with as little as 25 loans in a year, depending on the type of institution that is lending. The newer lending rule cancels out the old one by raising the requirement all the way to 500 loans in the course of two years. This is an attempt to reduce the cost of reporting for smaller lenders. Hopefully, this will make lenders more likely to provide mortgage loans. No matter what, this new law asks that a study is conducted to evaluate the effect of the reform.
Are You a Michigan Homebuyer Looking for a Mortgage Expert?
We hope this article helped inform you about the new lending reform. If you have any other questions about lending, Julie Krumholz is a Michigan mortgage expert with over 30 years in the mortgage industry. Contact Julie from Main Street Bank today at: 586-382-5482.