Thanksgiving is right around the corner. It's a day to get together with family and give thanks for all of life's blessings over a delicious meal. Most families have their own Thanksgiving favorite dishes that they've come to expect. If you're looking for new creative ways to wow your family, read on for five delicious sides that add a twist to the traditional menu.
Mashed Potatoe Cassorole
View Recipe from House of Yumm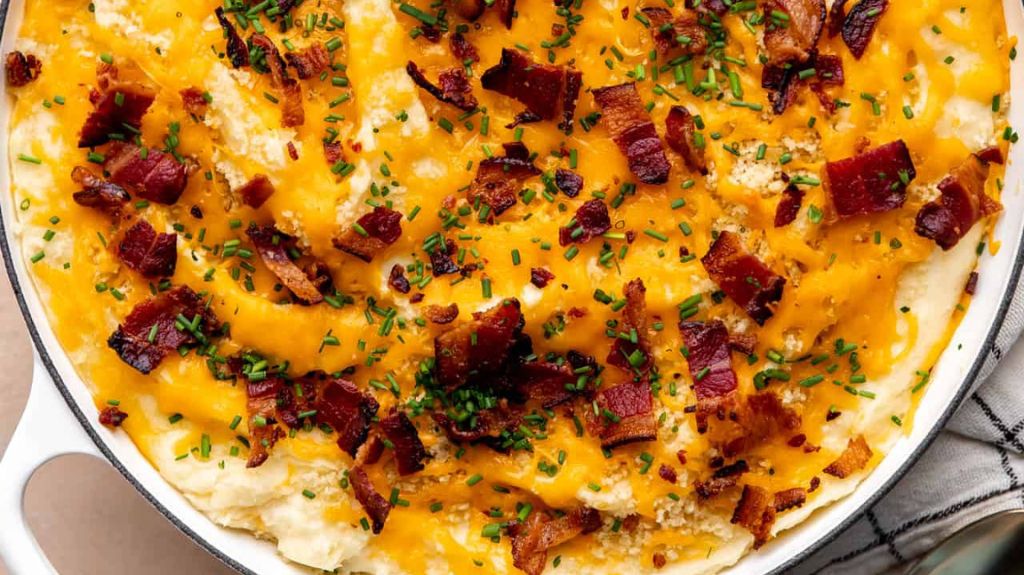 This delicious take on mashed potatoes has the smooth texture you've come to love, with the added benefits of your favorite toppings baked in. The potatoes are prepared with butter, milk, and sour cream for a smooth and creamy texture. This easy-to-prepare casserole is smothered in melted cheese, crunchy panko breadcrumbs, savory bacon, and fresh chives for a pop of color. This mashed potato casserole is a dish that is sure to have your family coming back for more!
Apple Sausage Stuffing
View Recipe from Growing Up Gabel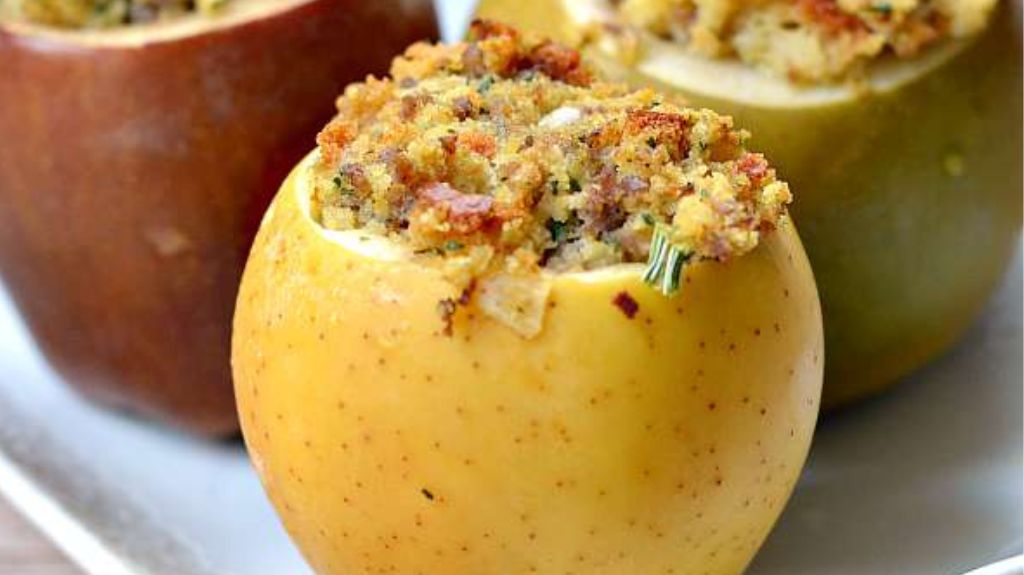 This unique take on a Thanksgiving favorite side dish is perfectly portioned with baked apples as the base. Hollowed apples provide a pop of color and a flavorful crunch to this side. Crisp celery, fresh onions, and savory sausage meet stuffing to create the tasty filling for each hollowed-out apple. Bake your apples until tender for a Thanksgiving side that's both delicious and gorgeous.
Homemade Red Wine Cranberry Sauce
View Recipe from Alexandra's Kitchen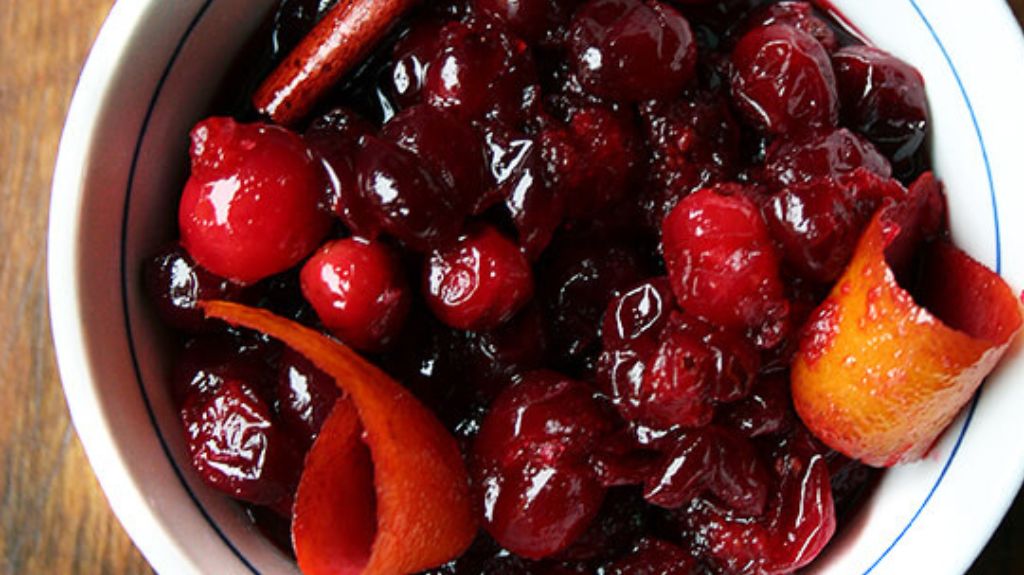 This homemade red wine cranberry sauce is a tasty twist to a classic side dish that will wow this Thanksgiving. A touch less sweet than traditional cranberry sauce, the flavor profile of this cranberry sauce balances tart with a natural sweetness that will keep you coming back for more. Flavorful orange zest, soothing cinnamon sticks, and a red wine blend beautifully with the cranberries to create this cranberry sauce that even your pickiest eater will love.
Maple Bacon Gravy
View Recipe from Rachel Ray Show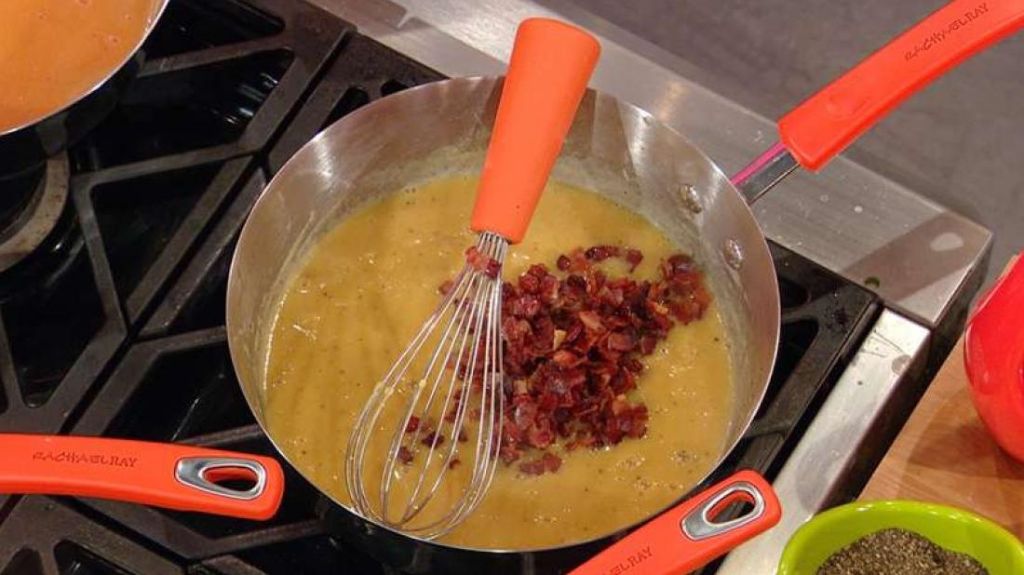 This Fall forward side is bursting with rich flavors in this delicious twist on traditional gravy. The base is made with a simple rue from butter, flour, and pepper. Apple cider and all-natural maple syrup blend a touch of sweet flavor with the savory tones of crispy bacon and turkey stock. Raise the heat and whisk to bring your gravy to your desired consistency.
Pumpkin Dulce Bars
View Recipe from Rachel Ray Show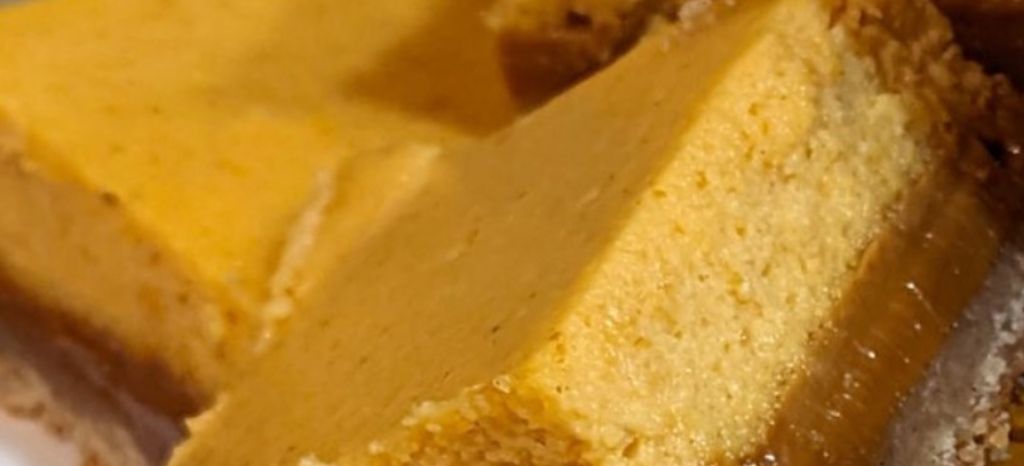 Layers of sweet pumpkin puree and dulce de leche sit atop a warm, crumbly cinnamon crust for a taste you won't be able to get enough of. These bite-size bars pack full-size flavors in every bite. The prep is simple for these layered sweet treats, and they also keep in the refrigerator for two weeks, making them the perfect dessert to make ahead for Thanksgiving! Topped with whipped cream or plain, they're sure to hit the mark for anyone with a sweet tooth.
These five traditional Thanksgiving sides with a twist are delicious ways to prepare your family's Thanksgiving favorites. As your family gathers together to give thanks for life's blessings—from family, friends, their health, or the roof over their heads—they may find themselves adding these sides as something to be thankful for!
Happy Thanksgiving from my family to yours!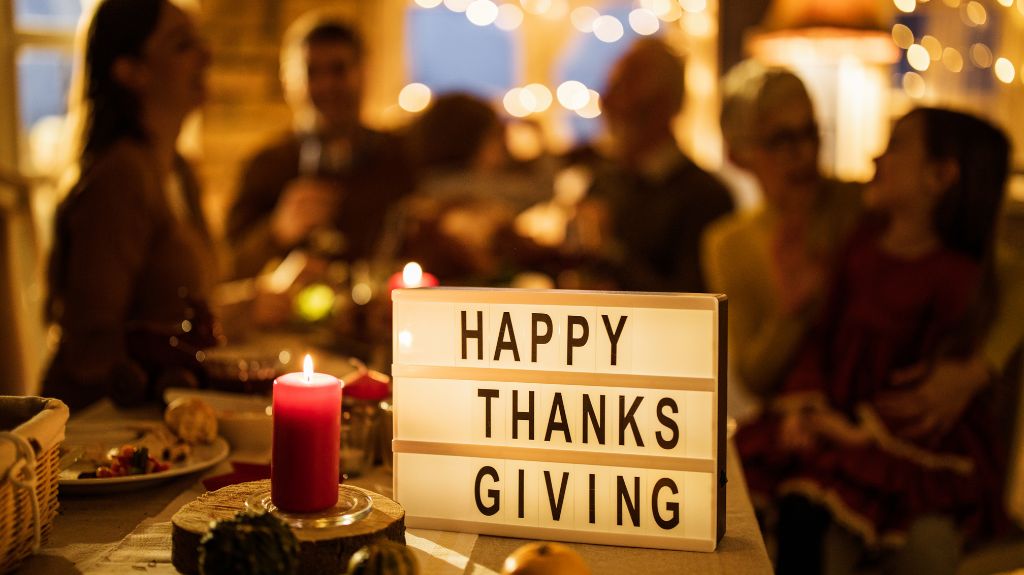 About Michigan Mortgage Lender, Julie Krumholz
For over 30 years, Julie Krumholz has used her experience in the mortgage industry to help make the dream of homeownership a reality. Throughout the years, Julie has worked in processing, closing and loan origination, underwriting, QC auditing, and has even co-owned a mortgage brokerage firm. Her experience and passion for helping others have made her a trusted resource and friend for homebuyers navigating the homebuying experience.
Contact Julie today at: 586-382-5482 for all of your mortgage needs!