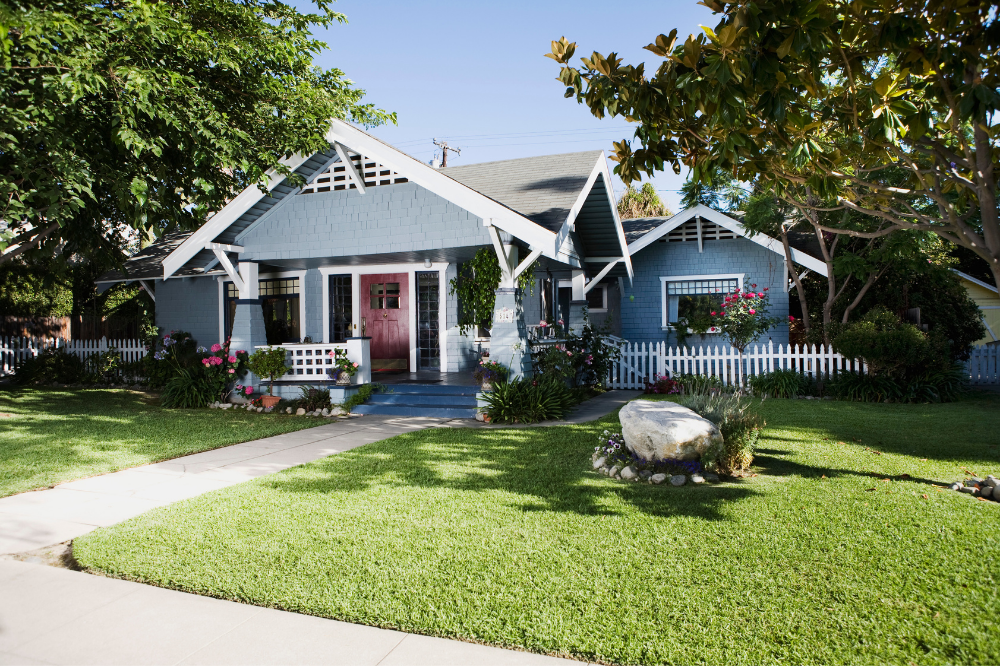 Buy a House with No Money Down?
Is this really possible? You're probably wondering what the catch is, especially with the common misbelief still circulating that a 20% down payment is needed. Not only can you get into a home with less than 20%, but there are some loan products in Michigan that provide 100% financing, in other words, no down payment required.
Ask any prospective homebuyer what's the hardest part about taking that first step to homeownership and they'll almost certainly tell you; it's saving up enough of a down payment.
The truth for most people is that monthly rental payments can often be higher than the cost of repaying a mortgage. Some renters probably even know this but  the thing that makes home ownership so prohibitive is scratching together thousands for the down payment.
But what if it was all much easier than this?   Here are two loans in Michigan that require zero down.  
Michigan VA Loans
The Veterans Administration Home Loan Guaranty Program assists veterans in purchasing a home by giving them certain perks such as easier loan qualifying , lenient credit requirements and higher DTI ratios.  And one of the biggest perks includes a zero down payment..
To qualify you'll need a certificate of eligibility from the VA, confirming a service of at least 90 days in the US military (Dishonorable discharges will not be considered).
Borrowers should be aware that there is a one time funding fee required to guarantee the loan that varies from applicant to applicant.  This is typically financed within the loan. There is also a mortgage limit of  $548,250.00.
If you're a veteran and the above checks out for you, you could apply and benefit from lower loan requirements than typical mortgages putting you in a home sooner than you thought.
Note: the mortgage limit is increasing to $625,000 soon. Contact your lender to confirm the current VA loan limit for your situation.
Michigan USDA Home Loans
USDA loans, or Rural Development Loans are insured by US Department of Agriculture and are aimed at boosting populations in rural areas. USDA loans are open to those on low incomes, provided they have a credit score above 640 and intend the property to be their primary residence. Those who qualify can secure a 100% loan to buy their dream home.
If you like wide open spaces and the tranquillity of living out of the city; this type of loan could make home-ownership within easy reach. And with the rise in remote working, your work commute may no longer be as high on the priority list as it once was.  Imagine living in a community you would typically save for vacations, and financing that property with a zero down payment. It's a win-win.
More Options: Down Payment Assistance Loans
If living in a rural area does not appeal to you, or you have not served in the U.S. military, there are still loan programs that provide downpayment assistance anywhere from $7500 to 10,000 in funding.
Keep Reading to Learn More about Down Payment Assistance Loans
MI 10K DPA Loan Can Help You Achieve Your Homeownership Goals
What Are the Requirements for a MSHDA Loan?
Ready to Learn More about Michigan Zero Down Payment Loans?
If you are looking for loans that offer 100% financing or down payment assistance, not all mortgage lenders offer these loan products or have the experience to help you navigate the process. With 35 years of industry experience, Julie Krumholz has worked in nearly all aspects of mortgage banking. Call Julie from Superior National Bank today at: 586-382-5482 and let her help you on the path to owning your own home today!
Call Julie Krumholz at: 586-382-5482