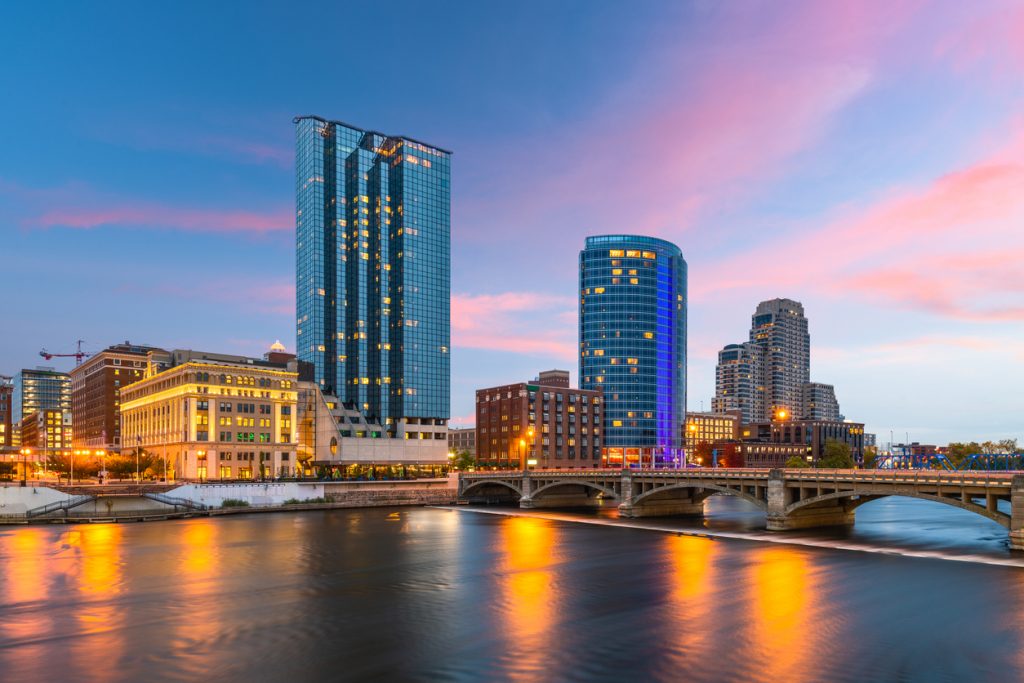 Realtor.com recently produced a report for the top 10 housing markets in the US for 2019. Millennials are applying for mortgages in these cities in record numbers, and the markets are experiencing an influx of job growth and new construction.
"These markets are millennial magnets with bustling economies, affordable housing for today's standards, and an overall high quality of life," Danielle Hale, chief economist at Realtor.com, said.
Despite rising interest rates and increasing property value, millennials once again are the driving force in the market, taking out up to 49% of mortgage applications in these cities.
Read: Oakland County Lender Explains How Rising Mortgage Rates Aren't Stopping Millennial Buyers
One of these cities is from Michigan, listing Grand Rapids as number two for forecasted home growth in 2019.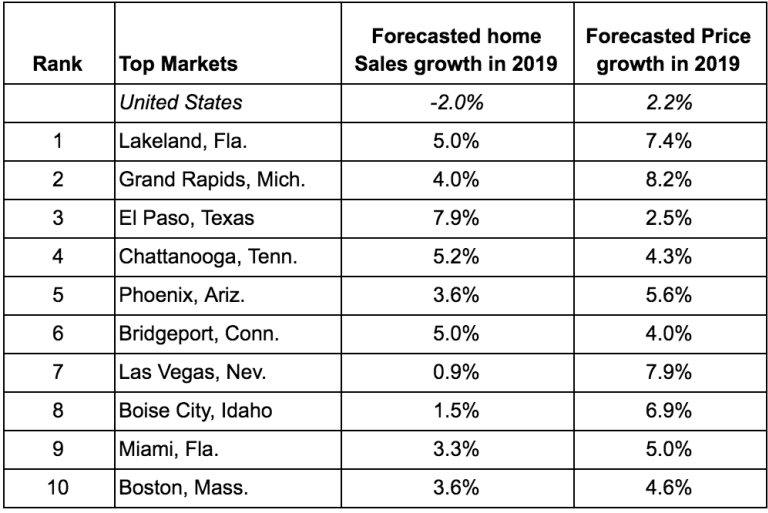 Source: Realtor.com's 2019 Top 10 Markets
This is not the first time Grand Rapids made the list. Grand Rapids also made the top 10 list for the 2018 forecast.
So what makes this Michigan town such a hot spot? For starters, it has a reputation as a fun place to live, which certainly can be an appeal to millennials and Gen Zers. Grand Rapids has been nicknamed Beer City, USA because it is the home to several microbreweries.
Couple the fun atmosphere with some of top schools in Michigan and affordable housing, and it's no wonder why Grand Rapids is a hot real estate market with homes selling in as little as 52 days.
Just to put the affordability in perspective, the national median forecasted home price is $260,290.  In Grand Rapids the median is $187,319. That's $75,000 less than the national average, allowing buyers to get more house for their home.
Most of these homes on the top 10 list shared a few things in common, such as affordability, top rated schools, restaurants, nightlife and other attractions.
Other homes on the list had higher home prices but made up for it in either higher earnings or attractions. For example, Boston, MA actually has the most expensive homes on the list, but boasts several attractions and historical sites.
Interested in a Grand Rapids Home Loan? Consult with a Mortgage Expert.
Julie Krumholz from Main Street Bank has over 30 years of experience in the mortgage industry. Her focus is to provide clients the best possible experience including the most competitive rates, excellent service and reputable loan products.
Julie is licensed in Michigan and can provide mortgage lending in Grand Rapids and throughout the entire state. Ready to pursue your dream of home ownership? Call Julie today!
Call: 586-382-5482