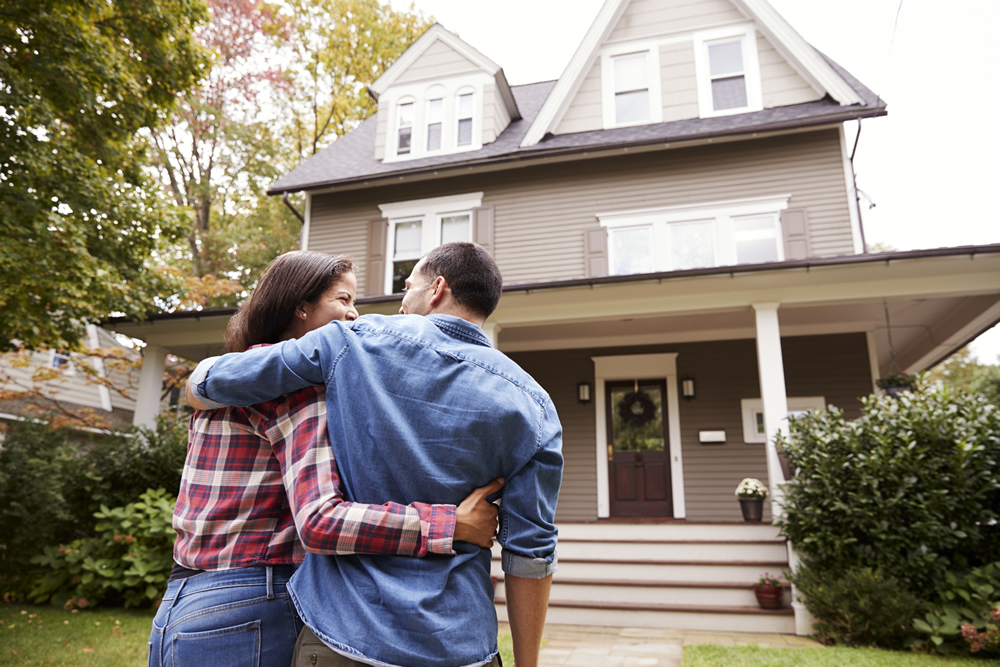 Interest rates have been steadily increasing this year as we are almost approaching 5%. And most experts are expecting one more increase in 2018 and then 2 or 3 more increases in 2019.  But this is not deterring millennials from pursuing their dream of homeownership. They are simply purchasing more affordable homes.
The latest Ellie Mae Millennial Tracker indicates that the average loan amount decreased from $192,005 in September to $189,686 in October.
However when men were listed as the primary borrower, the average loan was $198,864. When women were listed as the primary borrower, the average loan amount decreased to $188,607.
The Millennial Tracker also revealed that interest rates on every mortgage rose to 4.96% which is the highest rate recorded since Ellie Mae began gathering data in 2016.
So why are millennials still buying homes with interest rates and home prices on the rise?
Even though the market may not be the most ideal, millennials anticipate rates will only continue to increase and want to lock in today's rate before it rises.
"The fact that rates are rising actually causes demand—particularly first-time homebuyer demand—as they try to crowd into the market and lock in a mortgage rate and price before both go even higher."
Says Fleming, a chief economist at First American.
And although the interest rates seem high in comparison to the last few years, they actually are not that high compared the late nineties and early 2000s when the interest rate hovered around 8%.
Several loan programs are available to help stretch their dollar further
Millennials  – or any home buyer for that matter would be wise to take advantage of an FHA loan. FHA loans require a lower down payment so buyers can keep more money in their pocket, even with rising interest rates. They also only require a credit score of 580
Read: Michigan FHA Loans: Loan Limits, Eligibility and Other Common Questions
There are also several down payment assistance programs and even zero down loans that many buyers are not even aware of such as MSHDA loans, VA loans and RD loans.
Read: Michigan Down Payment Assistance Programs
For a limited time only, the Step Forward Program can offer home buyers with up to $15,000 in down payment assistance! Contact Julie Krumholz for more information.
Read: Step Forward Down Payment Assistance is Available for Michigan First Time Buyers
About Oakland County Lender, Julie Krumholz
Julie is a Metro Detroit mortgage lender servicing Oakland County with over 30 years of experience. She has worked in underwriting, quality control, processing, closing and loan origination. Her extensive background allows her to advise Michigan borrowers with unusual expertise.
If you are looking for an Oakland County lender to help you navigate through the home buying process, contact Julie today by calling: 586-382-5482.