Mortgage Lender in Macomb County Discusses Loans for First Time Buyers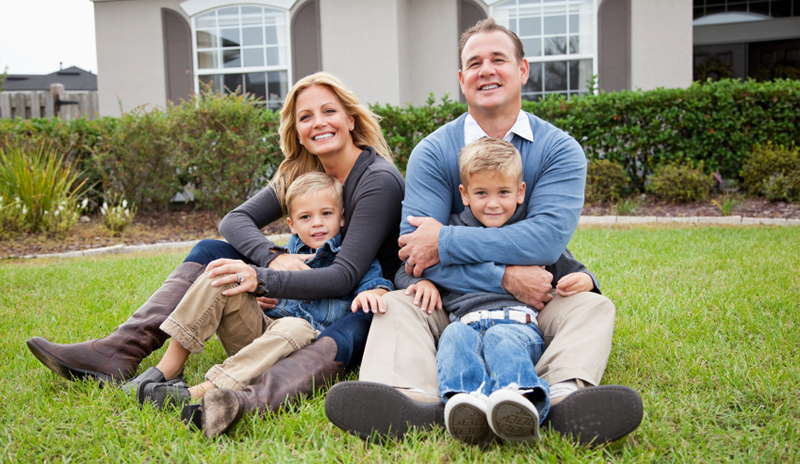 If you are shopping for a new home in Michigan it is crucial to understand how the home buying process works. It's also important to learn about all of the loan options in order to determine which loan will be best for your financial situation. In this article we will discuss 3 loan options that are popular among first time home buyers in Michigan.
Michigan FHA Loans
An FHA loan is a mortgage insured by the Federal Housing Administration. Since the loan is backed by the federal government, lenders are more lenient on qualifications and require smaller down payments than a conventional loan. It is important to understand that you are not borrowing money from the Federal Housing Administration. The FHA simply insures the loan. Also, buyers are required to pay insurance to protect the lender if the buyer defaults on the loan.
So, what are some advantages of FHA loans for first time buyers?
Down payment as low as 3.5%
You may qualify with a credit score of 580
The FHA recently announced that the new FHA single family loan limit for Michigan is $294,515, bringing the purchase price with the minimum down payment to $305,197.
Borrowers that have filed bankruptcy are eligible only 2 years after the bankruptcy whereas a conventional loan requires a 4 year waiting period.
With these low down payment options, lenient credit requirements and the new increase in loan limits, FHA loans are a great choice for first time buyers.
Learn More: Michigan FHA Loans: Loan Limits, Eligibility and Other Common Questions
Michigan VA Loans
The Veterans Administration Home Loan Guaranty Program was created to help service members returning home from active duty to purchase a home. VA Loans are also insured by the government, making them easier to qualify than conventional loans. Perhaps the greatest advantage of VA Loans is that there is no down payment required. Below is a list of the benefits of VA loans.
No PMI required
Lenient credit requirements
No down payment required and loan limits up to $453,100
Easier loan qualifications such as higher debt to income ratios
Better options for refinancing.
Note: It is required that the buyer provides a certificate of eligibility from the Veterans Administration confirming they have served at least 90 days in the US military.
Learn More: Va Loans Benefits and Requirements
MSHDA Loans
One major advantage of MSHDA loans is the down payment assistance. Buyers may receive up to $7,500.000 to put toward the down payment. This can help first time buyers tremendously.
Here are some reasons why a MSHDA loan may be the right choice for you:
Down Payment Assistance
Borrowers are only required to contribute 1% of total sales price
Lenient credit score requirement of 640
Note: Borrowers will be required to take a Home Buyer Education class.
Learn more about this type of loan here: What Are the Requirements for a MSHDA Loan?
Looking for a Mortgage Lender in Macomb County with Experience?
With over 30 years in the mortgage business, Julie Krumholz from First Independence Bank, has vast experience in FHA, VA and MSHDA loans. Julie provides mortgage solutions in Macomb County and throughout Southeast Michigan.
Contact Macomb County Lender, Julie Krumholz at : (586) 416-5750 Ext: 2114