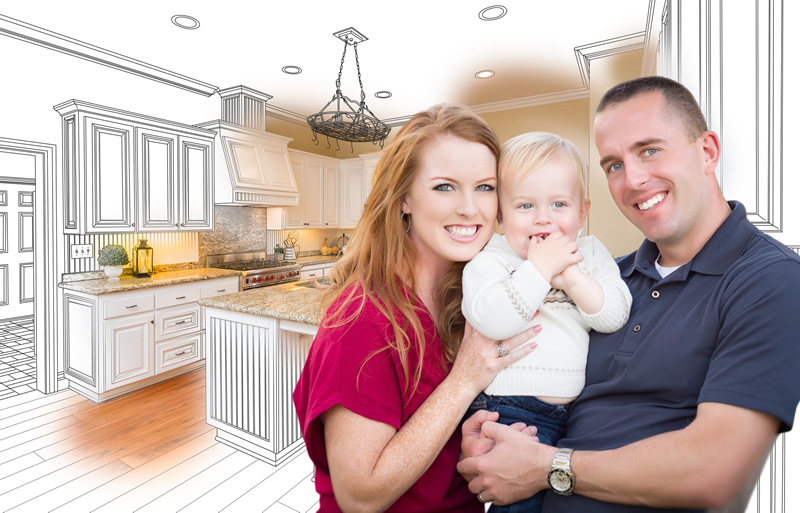 First Independence Bank, located in Clinton Township, Michigan offers Conventional, FHA, VA, MSHDA and Rural Development loans for both purchase and refinancing transactions. We have a Portfolio Lending Product for those borrowers with special circumstances. We offer financing for Non-Warrantable Condominiums developments.
Many renters CAN afford to buy a home, but don't realize it.
Do you think:
You need a lot of cash to buy a home?
Your monthly payment would be more than you could afford?
Today's housing market is the wrong time to purchase?
Did You Know?
Low cost loan options are available.
It is a common misconception that borrowers must contribute a significant down payment – even as much as 20%. This can seem like an impossible goal, especially for renters who are burdened with a large rent payment with little income left over for savings.
Fortunately there are several Michigan loan programs available today with low down payment options, zero down payment options and down payment assistance programs. In fact, even conventional mortgages do not require a 20% down payment.
Here are some examples of home loans and the down payment required:
FHA Loan – 3.5 % down payment required
Conventional Loan – 3% down payment required for first time buyers. 5% required for repeat buyers
VA Loan – Zero down payment options
Rural Development Loan – Zero down payment options
MSHDA Loan – Down Payment Assistance of up to $7,5000.00
Although a large down payment is not typically required, increasing the amount of your down payment, will decrease your monthly mortgage payment. For some families decreasing their monthly debt is the more favorable option. It will always just depend on the individual situation.
There are loan choices that offer lower payments.
Some renters would love to own a home but don't feel that they are ready to take on the financial responsibility of a mortgage payment. However, unless you are living rent-free, you are already paying a mortgage. The only difference is, as a renter you are paying your landlord's mortgage instead of your own.
In many cases, your monthly mortgage may be the same or even less than your rent payment. Also, there are some steps you can take to bring the cost of your monthly payment down even further. For example, paying your PMI up-front, in full instead of rolling it in with your mortgage will bring down your monthly payment. Putting down a larger down payment will decrease your mortgage payment as well. Although these options will cost you more out up pocket initially, you will be able to decrease your monthly expenses.
You can also bring down the cost of your mortgage by extending the loan terms. This may increase the amount of interest paid long term, but depending on your financial situation, it might make more sense to keep your monthly debt to a minimum.
Today's housing market has made available great opportunities, making it a better time than ever to purchase.
Figuring out the right time to purchase a home can be overwhelming. The good news is, according to the experts, 2018 may provide some relief for buyers and it may just be an optimal time to jump into the real estate market.
Read More:  Macomb County Lender Lists 3 Reasons Why 2018 May Be The Best Time to Buy
With the low down payment and low monthly payment options available to borrowers today, now is the time to stop paying your landlord's mortgage and pursue your dream of homeownership.
Contact a Mortgage Lender in Clinton Township, MI
If you are ready to take advantage of these low cost loan options, or have any additional questions, contact Julie Krumholz from Superior National Bank.
Julie Krumholz is a Mortgage lender in Clinton Township, MI with over 30 years in the mortgage industry. Contact Julie today at: 586-382-5482.