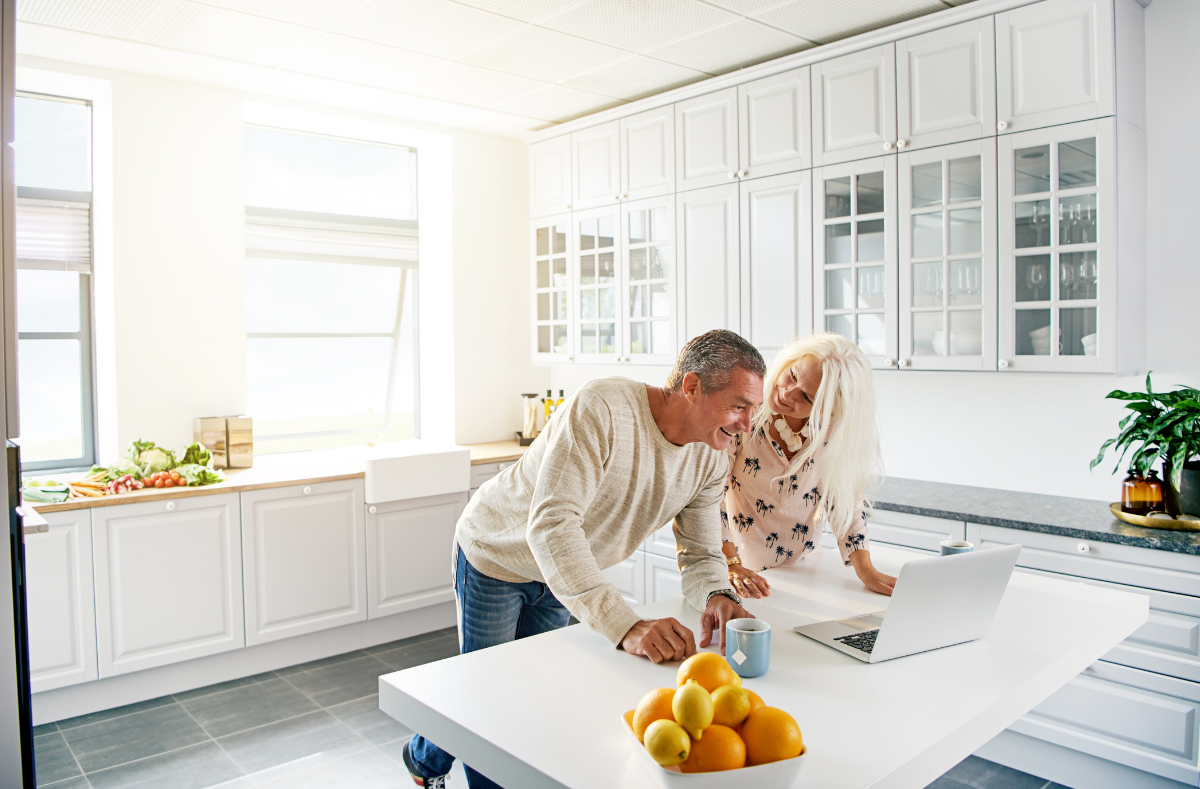 Should I Refinance or Move?
If you're a homeowner sooner or later you'll be asking yourself this question: Should I refinance or move?  With current real estate market, home equity is at an all-time high and homeowners have the opportunity to use that equity by either selling and moving into a new home or refinancing to lower payments.
Refinancing
With equity levels on the rise and interest rates relatively low, refinancing could be the smart move for many homeowners who are locked into a high interest loan or have an adjustable rate mortgage.
When refinancing your home, generally you have a few options on how to do it:
Keep your monthly payments the same and release the increased equity as cash.  You could use this to make improvements to your home or pay off other debts.
Reduce the length of your loan. This could mean keeping monthly payments the same, but you'll be mortgage free considerably sooner.
Lock into a lower interest rate to reduce your monthly payments.
Moving to a New Home
If you're 100% happy in your current home, refinancing might make sense. But if you're compromising your lifestyle or dreaming of more space; a new, happier home could be within your reach.
With the current market conditions, you could sell your home relatively quick and then use the money from the sale as a down payment on a new place. By locking into a lower interest rate,  you could land yourself a new dream home without noticeably increasing your monthly payments.
Decision Time
Refinancing your current mortgage and moving into a new home both provide benefits, especially in a sellers market. When it comes to making a decision, you will want to consider several factors including your financial situation and future plans and goals.
For example, does the refinance add years to your loan? You may not benefit from lower monthly payments if your loan has been extended for several years.
Or for those with student loan debt, a cash out refinance might make more financial sense than moving into a new home.
If you have grown children who have moved out and you are looking to downsize or relocate, then perhaps moving into a new home might be the best option.
Consult with a mortgage lender to determine how much equity is in your home and to weigh out all of your options based on your unique situation.
Oakland County Mortgage Lender, Julie Krumholz
Julie Krumholz is has been helping Michigan homebuyers for over 30 years and has several loan programs available for various incomes and financial situations. She brings a wealth of experience to her clients and nothing makes her happier than seeing the face of a happy and excited customer at the closing table.
If you are looking for a mortgage lender in Oakland County, call Julie from Superior National Bank today at: 586-382-5482 and let her help you navigate through the loan process and answer any questions you may have.